Nov. 3, 2022 – WPS | Washington Professional Systems, a national audiovisual technology integrator, was recently recognized by Systems Contractor News (SCN), the authoritative publication for the systems integration industry, in their 2022 Installation Showcase. The Installation Showcase highlights noteworthy project installations by integrators around the world and WPS' audio upgrades at Michigan State's Spartan Stadium were praised by SCN for "creating outstanding user experiences."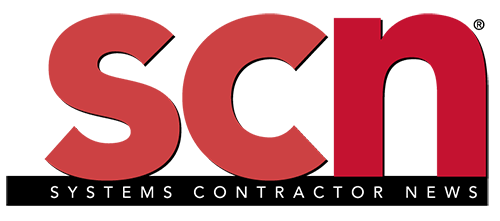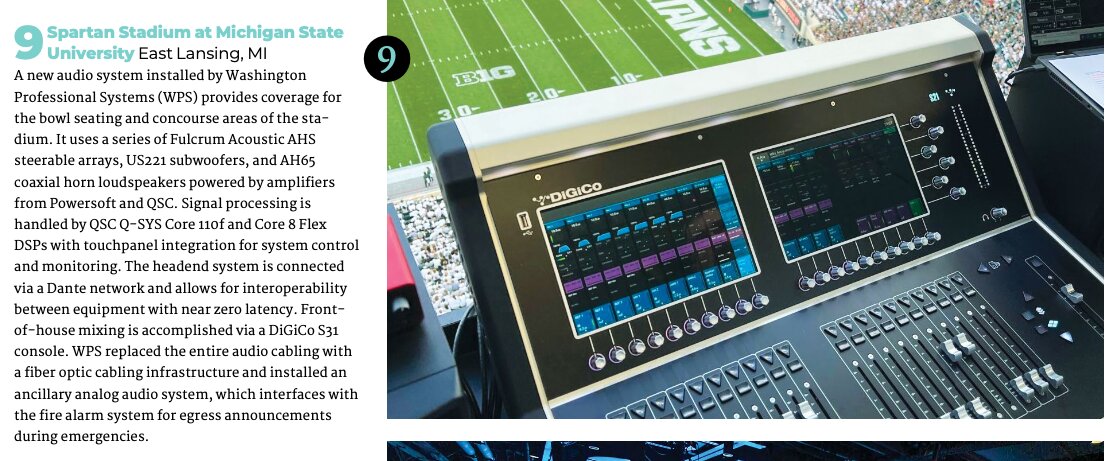 The extensive audio system renovations at Spartan Stadium were completed during the summer in time for the Spartan's first home game. The upgrades included a series of Fulcrum Acoustic loudspeakers mounted within the LED scoreboard enclosure and JBL fill loudspeakers throughout the concourse. Powersoft Quattrocanali and QSC CX-Q amplifiers drive the speakers with audio processing by QSC Q-SYS DSPs. Audio mixing is accomplished with Digico S21-series mixing console. The entire system is built atop a Dante network that provides near-zero latency and excellent interoperability.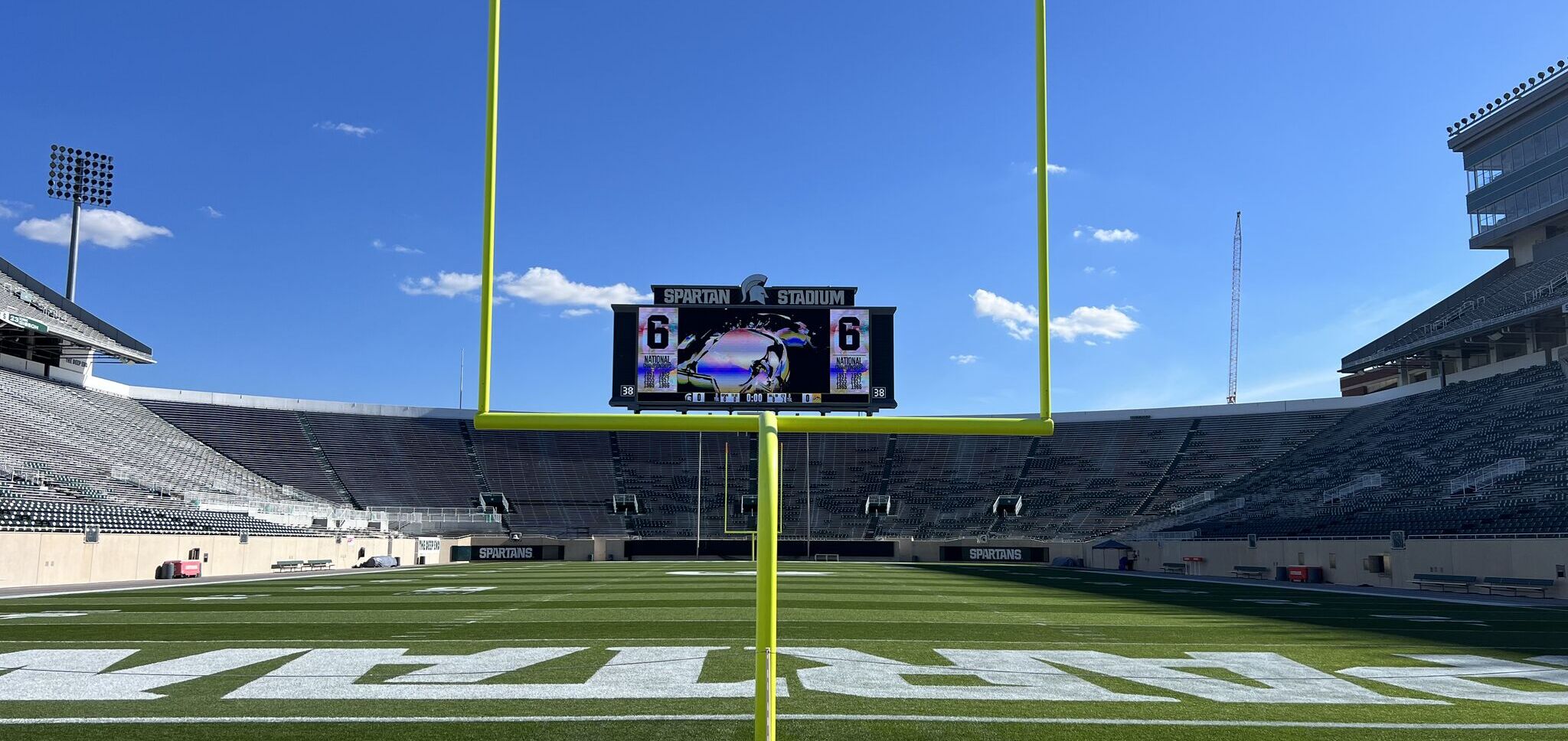 Jack Covert, Senior Design Engineer for Anthony James Partners and system designer, stated that the new audio system at Michigan State's Spartan Stadium is "one of the best sounding systems in all of college football." Keith Neubert, Executive Director of Engineered Services for WPS, agrees, "the system clarity, even at the highest outputs, is currently unmatched and we've been able to eliminate any hint of feedback from the input sources. Our team and partners have delivered a first-class audio experience that fans will enjoy for many years."
To view the list of the top 10 integration projects of 2022, click here.
About Systems Contractor News
For more than 25 years, Systems Contractor News (SCN) has led the systems integration industry through news analysis, trend reports, and as the authoritative source for the latest product and technology information.
About WPS
WPS | Washington Professional Systems is a family-owned and operated commercial audio-video technology integrator. For over 35 years, WPS has specialized in the design, engineering, and integration of sound reinforcement, studio recording, conferencing systems, classroom and training facilities, command & control, and broadcast video systems for some of the world's most recognizable organizations. Our dedicated team brings a depth of knowledge and experience necessary to achieve and exceed project goals, while building the next generation of world-class venues.
Contact
Vero Tabares, Marketing Director
EMAIL
301-942-6800