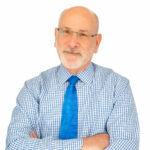 Alan Levin
Alan Levin helped found WPS in 1985 to focus on commercial scale audio installations in the DC-metro area. Alan, along with his siblings and parents, had been running the well-known Chuck Levin's Washington Music Center and realized that the frequency and scale of installation jobs continued to grow. Operating out of a small office next to the music store, Alan and his brother Robert, were successful in winning several high profile contracts including Wright Patterson AFB, Pittsburg Airport, and Heinz Field which led to the continued growth of WPS through the 1990s and 2000s. Today, Alan wears every hat in the business and is not shy about being "hands-on", often helping unload inventory from trucks in the warehouse. When he's not working, Alan enjoys spending time with his wife on their farm and tending to his horses.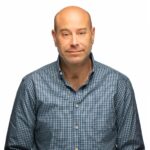 Brett schneider
CPA, Chief Financial Officer
Brett Schneider joined WPS in 1992 as the Financial Controller to help manage the day-to-day operations of the accounting department. He is a graduate of the University of Maryland with an accounting degree and was a public accountant prior to joining WPS. In 2000, Brett was promoted to CFO and has been instrumental in navigating the growth of WPS. Shortly after Robert Levin, WPS President, passed away in 2013, Brett assumed leadership of the company and continues to do so today. Brett is an avid golfer, though he will admit he's not very good. He also enjoys traveling and spending time with his family.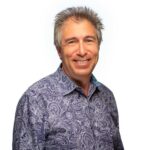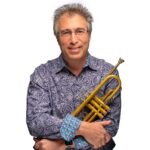 Richard Kessler
Richard Kessler joined WPS in 1993 and manages the overall business operations and vendor relationships of the company. Richard has over 30 years of experience in the AV industry and has helped develop long-lasting relationships with customers and vendors alike. He is a graduate of the University of Maryland and is a very skilled trumpeter which he is always happy to demonstrate. When he's not dazzling crowds with his band, he enjoys spending time with his kids and traveling with his wife.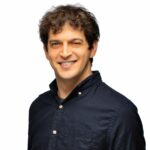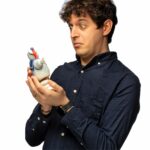 Adam Levin
Executive Director of Product Sales
Adam Levin joined WPS in 2018 and manages the product sales team which helps customers with product specification on large-scale projects. He works closely with manufacturers to provide clients with additional resources and value. Adam earned a degree in Electrical Engineering Washington University in St. Louis and serves on the board of directors for NAMM (National Association of Music Merchants) and The Musicianship, a non-profit organization that provides music education to underserved communities throughout the world. In his free time, he enjoys restoring rare, vintage audio equipment and spending time with his family.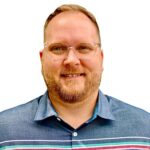 Keith Neubert
Executive Director, Engineered Systems
Keith Neubert joined WPS in 2021 as the Executive Director of Engineered Systems focusing on driving value for clients and managing large-scale projects. He has over 20 years of experience in the AV and construction industries and has worked on high-profile projects including Comiskey Park, Chicago Theatre, and Epic Systems HQ. Keith is an avid musician and talented guitarist, playing regularly with his church band.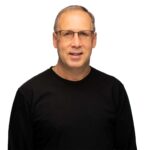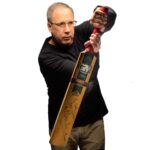 Geoff Owen
CTS-I, Executive Director of Technical Services
Geoff Owen joined WPS in 1990 to form and manage the technical support division. Geoff is a trained Design Engineer and works closely with the integration team by providing technical guidance on large-scale systems. He attended Trent University in Nottingham, UK and ESTE in Paris, France. Outside of work, Geoff likes playing the guitar, shooting photography, and cooking. He is also an experienced craft beer brewer.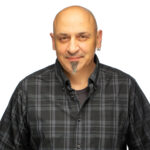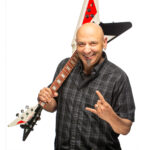 DOMINIC CAPPELLETTI
Director of Broadcast Sales
Dominic Cappelletti joined WPS in 1998 as the Director of Broadcast Sales and has been instrumental in growing the broadcasting sales department. A bona fide industry expert, Dominic is constantly educating employees and customers alike on the latest trends in video, broadcasting, and conferencing. When he's not nerding out on the latest tech, Dominic produces music and is a prolific live performer (who can shred a guitar with the best of them).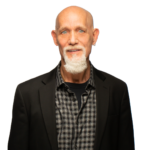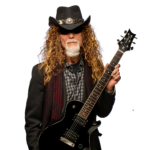 Mike gerry
Mike Gerry joined WPS in 1991 to help build the video sales department at a time when the industry was dominated by audio. Mike has been instrumental in developing long-lasting relationships with many customers and manufacturers. Mike earned a BA in Audio and Recording Engineering from NYU and has over 38 years of commercial AV experience. He is an enthusiastic guitar player and enjoys spending time fishing, reading, and watching the Baltimore Ravens with his family.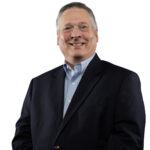 John fish
CTS-D, Sr. Project Engineer
John Fish joined WPS in 1990 as the Senior Project Manager to help design large scale AV systems and provide engineering support on complex projects. John is a graduate of Trenton State College and has over 30 years of experience in the AV industry as both an engineer and product marketing manager. He enjoys working with CAD even outside of work and loves woodworking.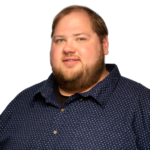 Austin wydrzynski
Austin Wydrzynski joined WPS in 2017 and is responsible for scheduling and managing the installation staff and project management. Austin attended Full Sail University with a degree in Recording Arts and has been in the live sound production industry for over 10 years, but has a deep background in audio and music. He enjoys all things audio including mixing and working on (and in) his home studio.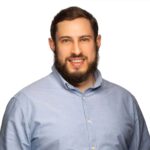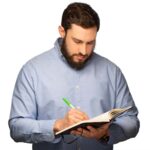 Vero Tabares
Vero Tabares joined WPS in 2021 as the Marketing Director. Vero manages the ongoing rebranding, content strategy, and demand generation efforts for WPS. He has 15 years of experience developing rapid growth and operation plans for a wide range of businesses from start-ups to established firms. He holds a BS in Marketing from San Diego State University. Vero enjoys spending time with his wife and daughter, creating new recipes, and studying world history. He is also responsible for the WPS pro AV news blog, which publishes news-worthy product releases, industry updates, and the latest from WPS.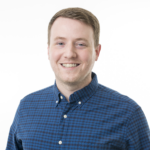 John foster
Lighting Systems Designer
John Foster joined WPS in 2020 to help customers design integrated lighting systems in a variety of environments and industries. John attended James Madison University and has deep experience designing lighting systems for the entertainment industry. He is an excellent photographer and has helped capture some of WPS' most recognizable projects (notably Duke Ellington School of the Arts). John is also a talented musician, specializing in vintage synths.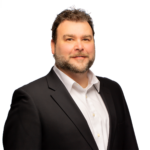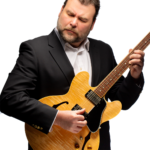 Del Jones
Del Jones joined WPS in 2002 as the Sales Engineer to help with system design and specification for large-scale projects in the government, education, and transportation industries. Del attended Towson University and earned a dual major in both Mass Communication and Business Administration. He has extensive experience in entertainment production and has helped engineer systems for five NFL stadiums. Del is a singer and guitar player with a vast guitar collection. He also enjoys restoring vintage HiFi, jukeboxes, and guitar amps.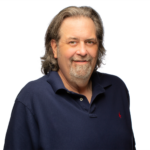 Brian grant
Brian Grant joined WPS in 2002 to help commercial customers solve their large-scale audio control challenges by providing needs assessments and design recommendations. Brian has over 35 years of experience in the audio industry, particularly in studio production (including Bad Animals in Seattle) and live event production with over 3,000 shows under his belt. He is a keen synthesizer collector and admits that his hobby borders on the obsessive. Brian is also a passionate Chesapeake Bay enthusiast and is a founding member of the Chesapeake Outdoor Group, enjoying either fishing or crabbing on the bay as often as he can.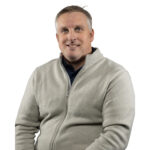 Kris Emery
Kris Emery joined WPS in 2007 as a Project Manager to oversee and manage complete engineered AV solutions for large-scale projects. Kris attended both UNC and Towson University and has over 15 years of experience in audiovisual integration project management and system engineering. He is a big fan of the Baltimore Ravens and enjoys spending time with his family.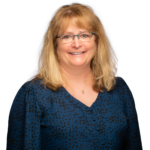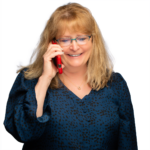 Mary jo lyle
Government Account Executive
Mary Jo Lyle joined WPS in 2018 to help manage and specify procurement contracts from government agencies at both the state and federal level. Mary Jo was one of the AV industry's first female sales representatives and has over 30 years of experience in broadcasting and government sales. She is known for constantly having her ear to the ground and helping her clients discover new trends, manufacturers, and products. When she's not on the phone or checking her email, Mary Jo enjoys relaxing on the beach (especially in Maui) and diamond art painting.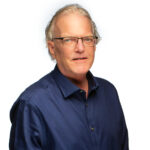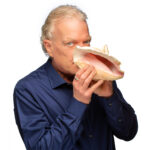 Howard Hanson
Howard Hanson joined WPS in 2015 as an Account Executive to help build opportunities in new industries and manage customer relationships. Howard is a graduate of Towson University with a BS in Music Business and has over 25 years of experience in sales prospecting, account management, and customer service. He is a lover of all this music and can play multiple instruments. Howard also enjoys fishing, inventing new gourmet recipes, and watching the occasional football game.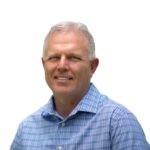 Chris Kendrick
Chris Kendrick originally joined WPS in 2013 and provides support for the technical services team, including project management, resource management, and document controls. Chris has extensive experience in both IT and electronics, and earned his BS in Electronics Engineering Technology from Capitol Technical University. He has a diverse appreciation for music and performing arts, and has done gig work with IATSE throughout the region.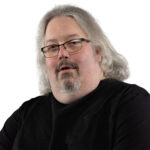 Darryl Turner
Documentation Coordinator
Darryl Turner joined WPS in 1999 to help develop and manage the necessary documents for contracts including as-built drawings, system SOPs, and training materials. Darryl also helps the integration team during system commissioning by troubleshooting, testing, and tuning. He is also an experienced sound and lighting engineer for live performances and enjoys playing the bass guitar, listening to music, and cooking for friends.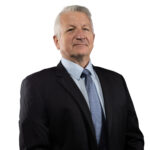 Joseph Zamborsky
PMP, CTS, Integration Operations Manager
Joe Zamborsky is responsible for the successful completion of all systems projects. Joe leads the project management team and provides direct supervision of all project management activities including fabrication, subcontractors, and technical personnel. He is a veteran of the industry and is well known for managing high-profile AV projects in the government, education, and transportation industries. Joe enjoys spending time with his family and coaching little league football and basketball.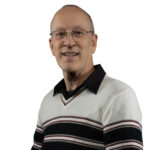 George headley
George Headley is the Procurement Manager and is responsible for the purchasing all equipment for large-scale integration projects. George manages vendor relations and manages all of the equipment logistics including terms, deliveries, and returns. He also provides bidding assistance including technical writing, pricing, and equipment specification. George is a gifted trumpeter and enjoys practicing new compositions.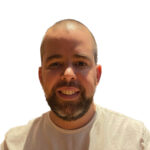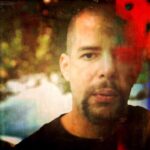 Alejandro Rodriguez
Alejandro Rodriguez joined WPS in 2023 as an AV Field Technician and provides direct support to the Technical Services department. Alejandro received a BA in Architecture from the Universidad Nacional Pedro Henriquez Ureña (UNPHU) in the Dominican Republic. Throughout his studies, Alejandro began working in the entertainment industry and gained experience as a radio host, comedian, and TV producer. He moved to the US in 2011 and served as an AV Field Tech for George Washington University, quickly learning the industry and earning his CTS certification. Alejandro is a talented electronic musician and DJ, specializing in deep house (with Latin vibes) under his stage name, DJ Jandro. He has performed with well-known DJs such as John Digweed, Sasha, Timo Maas, Paco Osuna, and Steve Bug.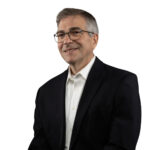 ivan baran
Executive Director, Engineering
Ivan Baran joined WPS in 2021 as the Executive Director of Engineering and brings over 30 years of experience in AV systems integration to the team. Ivan is a graduate of The Catholic University of America and earned a Bachelor of Electrical Engineering degree. He has been a lead Systems Engineer on AV integration projects for a variety of industries including athletic, corporate, government, and higher education. Noteworthy clients include the Baltimore Ravens, FDA, Heinz Hall, Kennedy Center Opera House, Lockheed Martin, Marriott, Princeton University, and the University of Maryland. Ivan enjoys live music, collecting and working on automobiles (especially his Delorean!), and restoring vintage music and audio equipment.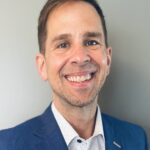 LD Parker
LD Parker joined WPS as Project Executive and is responsible for managing large stadium, venue, and entertainment projects. LD is a graduate of Columbia College Chicago with a Bachelors degree in Audio Arts and Acoustics. For the last 20 years, he has been engaged in the commercial audio-visual industry providing design, engineering and installation oversight, project management, and problem resolution for large scale integration projects. LD is an avid runner and enjoys spending time with his family.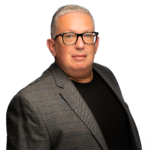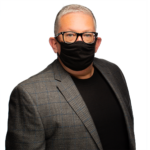 stefan seigel
Stefan Seigel joined WPS as a Senior Account Manager with a specialty in higher-ed classroom AV design and installation. Prior to his current role, he covered all vertical markets as the Vice President of Sales and Marketing at Knox Video Technologies, a manufacturer of character generators and audio/video routing switchers.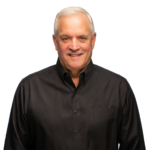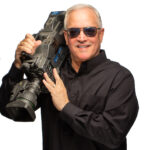 jim lopynski
Jim Lopynski joined WPS in 1994 to manage strategic national contracts and act as a mediator for manufacturer negotiations. Jim is an AV veteran with 43 years of experience in the industry and has developed strong relationships with customers and vendors. He attended James Madison University with a BA in Business Administration. Jim is a true Washington DC local and loves keeping up with DC-area sports teams. He is also an avid golfer and deep sea fisherman with a love of scuba diving and traveling to anywhere with an ocean or a beach.
join our team
WPS is always looking for the best and brightest to join our team and expand our capabilities.