Wheaton, MD, May 25, 2022 – WPS | Washington Professional Systems, an award-winning dealer of commercial audiovisual equipment, recently named Adam Levin to the role of Executive Director of Product Sales. Levin will continue to reinforce WPS' commitment to personalized service with a strong focus on elevated customer experiences. His primary responsibilities will center on providing end-to-end guidance to customers throughout the sales journey and leverage key manufacturer relationships to add increased value on small, medium, and large-scale projects.
"We are thrilled to bring Adam on board to help support the growth of our account management team" noted Richard Kessler, General Manager of WPS. "He knows better than anyone how to position his teams to provide maximum value to customers and that capability will keep WPS as a leader in the industry well into the future."
Adam has worked in the music and audiovisual industry for over a decade as General Manager for Chuck Levin's Washington Music Center (Music Center), one of the largest independent music stores in the nation. At the Music Center, Adam helped reorganize the sales and purchasing teams to better meet the needs of customers and adapt to rapidly changing market conditions. His focus on data application and centralizing processes allowed the teams make better selling and purchasing decisions without sacrificing the unique one-on-one service that the Music Center is known for.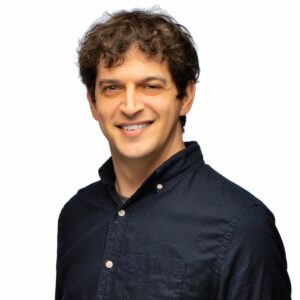 "I couldn't be more excited to work with this talented team and continue building on WPS' reputation for white-glove service" said Adam Levin. "Our customers are the number one priority and making sure that we continue to provide the highest level of value will be my main focus. Combined with our experience and manufacturer relationships, we'll deliver great pricing and support with the time-tested expertise that WPS is known for."
Adam holds Electrical Engineering and Business degrees from Washington University of St. Louis. He currently sits on the board of directors for NAMM (National Association of Music Merchants) and The Musicianship, a non-profit organization that provides music education to underserved communities throughout the globe.
About WPS
WPS | Washington Professional Systems is a family-owned and operated commercial audio-video technology integrator. For over 35 years, WPS has specialized in the design, engineering, and integration of sound reinforcement, studio recording, conferencing systems, classroom and training facilities, command & control, and broadcast video systems for some of the world's most recognizable organizations. Our dedicated team brings a depth of knowledge and experience necessary to achieve and exceed project goals, while building lasting world-class venues.
Contact
Vero Tabares, Marketing Director
Email
301-942-6800