Wheaton, MD – June 1, 2022 – WPS | Washington Professional Systems, a national audiovisual technology integrator, has recently selected Keith Neubert as the Executive Director of Engineered Systems. The selection of Neubert marks the single largest expansion of the executive leadership team in WPS history. In this position, Keith will be responsible for managing the account management and sales support teams to help drive value for clients on large-scale projects.
"This is an exciting time for WPS and its customers," says Keith Neubert. "As we continue to invest in our capabilities to meet the growing demand for complex systems, WPS' improved capacity and efficiency will provide customers with comprehensive services that support their current and future projects."
Neubert is a graduate of Columbia College Chicago with a BA in Audio Arts and Acoustics and has an extensive background in the construction and audiovisual industry, particularly for large-scale corporate, house of worship, and performance venue projects. Before joining WPS, Keith has been in several leadership positions such as Regional Vice President for Clair Brothers , Sales Engineer/Project Manager for AVI-SPL, and Group Manager for TMG Systems. Throughout his career, he has managed the successful completion of several high-profile projects with an aggregate value of over $750 million, including the White Sox Comiskey Park (Guaranteed Rate Field), Epic Systems headquarters, and the world-famous Chicago Theater.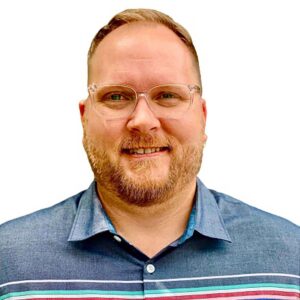 "Keith's appointment is an important step on our road to scale to meet the ever-changing competitive landscape" noted Alan Levin, President of WPS. "His deep understanding of sales and operations in this fast-growing industry is exactly what WPS needs to respond to considerable demand."
About WPS
WPS | Washington Professional Systems is a family-owned and operated commercial audio-video technology integrator. For over 35 years, WPS has specialized in the design, engineering, and integration of sound reinforcement, studio recording, conferencing systems, classroom and training facilities, command & control, and broadcast video systems for some of the world's most recognizable organizations. Our dedicated team brings a depth of knowledge and experience necessary to achieve and exceed project goals, while building lasting world-class venues.
Contact
Vero Tabares, Marketing Director
Email
301-942-6800