AV #TechTuesday is a WPS-curated column showcasing innovative technologies in the audio-video-lighting industry that we think you'll find interesting. These posts are NOT sponsored.
NewTek recently announced the launch of the TriCaster 1 Pro, an expansion of the popular production suite that is slotted in between the current TriCaster line.

The TriCaster 1 Pro was designed for medium-sized productions that don't require a large amount of sources or destinations, but still need advanced feature-sets including 4K UHD switching, live graphics, virtual sets, and alpha channel outputs.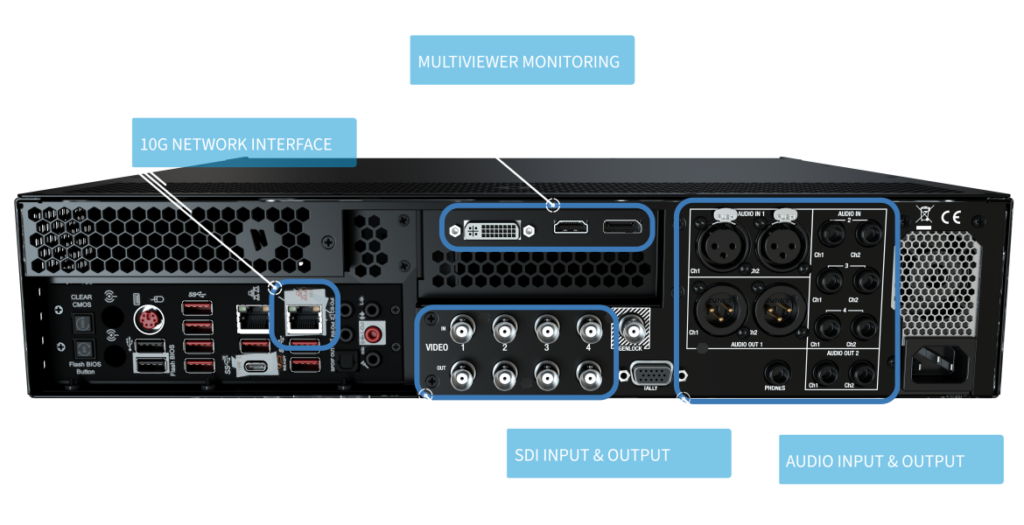 The 1 Pro is equipped with several new exclusive features:
Live Call Connect
Neural Voice Isolation
Live Streaming & Publishing
Advanced Macros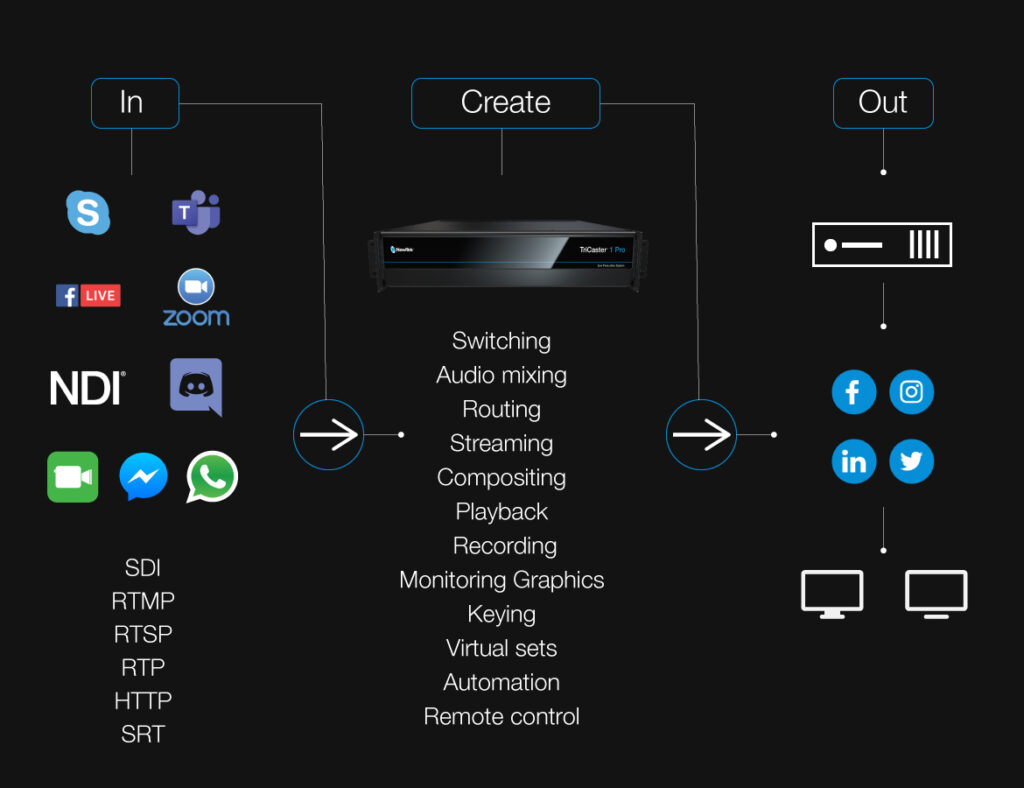 Live Call Connect
Multi-source integration is one of the defining capabilities of the TriCaster 1 Pro. Live Call Connect expands on that ability by integrating natively with the most popular video solutions including Zoom, Microsoft Teams, Slack, FaceTime, WhatsApp, Facebook Messenger. Producers can use up to four of these video sources and incorporate them with other video sources in real-time.
Neural Voice Isolation
Everyone knows that maintaining audio quality throughout a production or broadcast is REALLY difficult. Ambient or overwhelming background noise lowers the integrity of the audio source and creates distractions that can ruin an otherwise perfect broadcast. Neural Voice Isolation uses AI to reduce background noise and is smart enough to detect and isolate voices. This feature is optional to use and is activated with a push of a button on the fly.
Live Streaming and Publishing
Streaming HD (or UHD) video to the most popular platforms like YouTube, Facebook, or Twitch is critical to expand your reach. The 1 Pro has built-in encoders that support a variety of streaming platforms, resolutions, and connection types. Users can create custom settings and profiles to streamline their workflows.
Advanced Macros
Macros and automation have existed in the TriCaster family for a while, but the 1 Pro pushes the envelope of automation and allows users to create more flexible workflows. Users can now add mini controls per video source on the Live Panel or create a simple scoreboard controller for specific source. If you want to add a specific camera angle with text overly to an M/E, you can create a macro specifically to handle that function.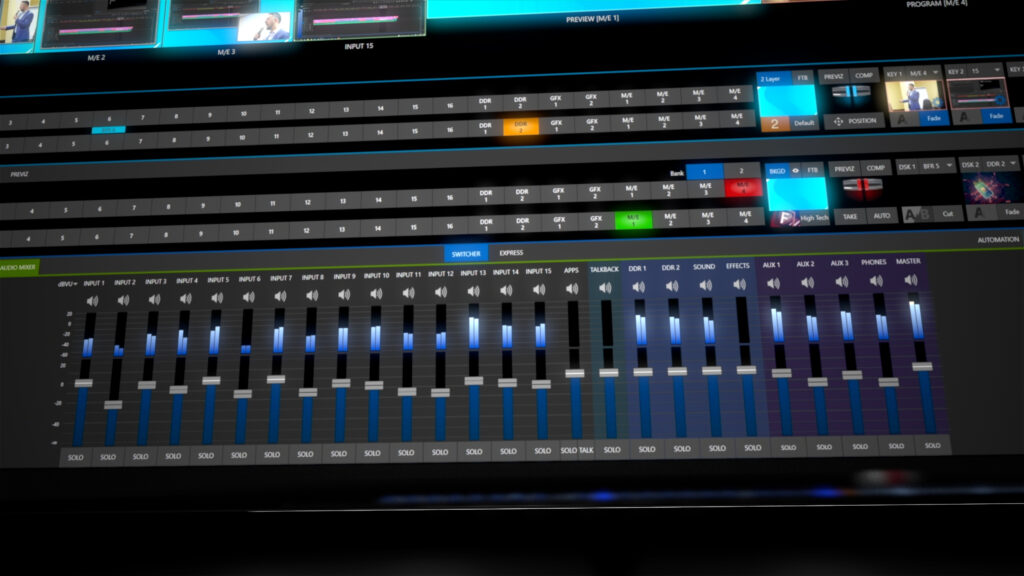 Why you should care:
The TriCaster Pro 1 is well positioned within the entire TriCaster line. Designed for medium productions, it includes all of the functionality you would expect from a TriCaster, but also adds some exclusive features that expands not only the Pro 1's capabilities, but its flexibility, too.
With the expansion of the macro functionality, users have a lot more freedom to customize their workflows and develop "mini" embedded applications for specific situations. For power users, this will be a game changer that allows them to be more efficient and help improve the overall production quality.
Being a TriCaster, the 1 Pro supports native NDI integration with the ability to mix outputs of NDI-enabled devices on the network and use local video sources to push to other NDI-enabled devices as well.
For studios that need to upgrade to enterprise-level broadcasting capabilities without the large capital investment, the new TriCaster 1 Pro makes a lot of sense.
Click here to view the 1 Pro datasheet.
Interested in elevating your production capabilities? Send us a message below.