AV #TechTuesday is a WPS-curated column showcasing innovative technologies in the audio-video-lighting industry that we think you'll find interesting. These posts are NOT sponsored.
While the office has changed considerably in the last two years, the need for organizations and people to collaborate has not changed. In fact, it is even more critical for organizations to ensure that teams have minimal friction when communication or collaborating. This friction is typically caused by a variety of reasons, but infrastructure and quality are to blame.
Bad audio or video quality, poor schedule management, and poor technology integration can create bottlenecks that hurt productivity, satisfaction, and on the extreme, stifle innovation.
These key problems were the motivation behind Crestron's development of the Flex platform, a conferencing system that works by bridging the gap between disparate systems like video, audio, and management.

The beauty of the Flex platform is in its inherent scalability and simplicity of deployment. Because each room has a specific need, the Flex platform can scale up or down depending on the requirements. A small huddle room can quickly be converted into a virtual classroom and several conference rooms can be updated with the latest conferencing technology with a much lower investment.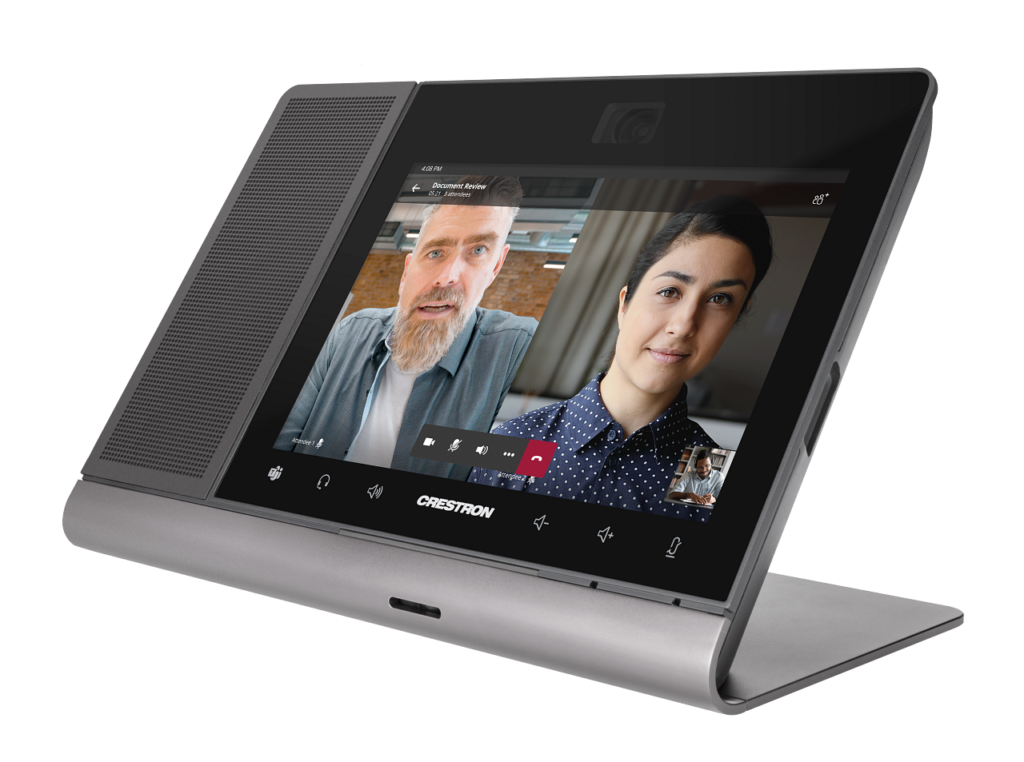 Flex is designed with native Microsoft Teams and Zoom conferencing integration and can take advantage of their embedded services like VoIP, block scheduling, and of course, video meetings.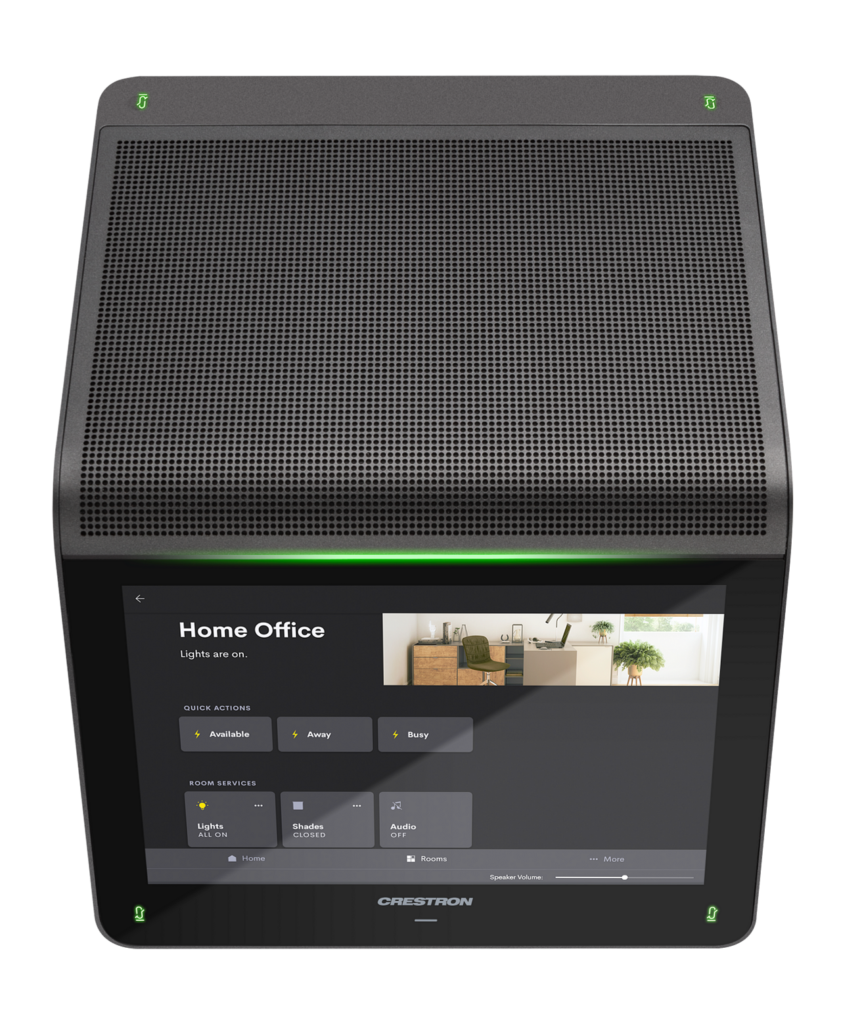 The Flex platform is managed through Crestron's XiO Cloud Service, a technology management platform to deploy, support, and manage connected devices. Because XiO is cloud-based, network administrators can manage devices across locations and support multiple devices remotely.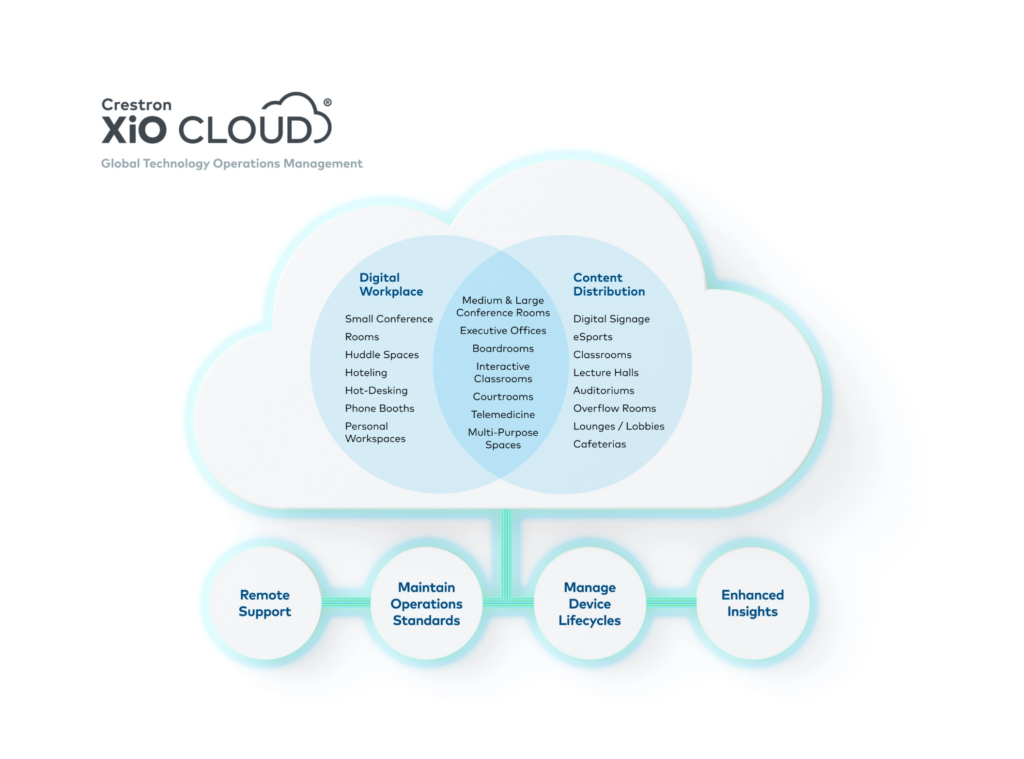 Why you should care:
Crestron's Flex platform is great for organizations that are already using a collaboration solution like Microsoft Teams or Zoom, and would like to set up conferencing capabilities quickly and affordably.
Flex units have built-in microphones and speakers. This not only speeds up the deployment of a system, but also reduces the overall system complexity and cost.
Flex is great for fast deployments. If a room needs to be quickly repurposed and requires specific conferencing capabilities, Flex is as close as it comes to a full-featured plug-and-play solution.
Flex is IT friendly and makes remote device management easy with the Crestron XiO cloud platform. IT admins can provide secure remote support and push organization-wide policies to each device from the XiO dashboard.
Flex, at its core, is a Crestron product, and has the advantage of integrating with Crestron control systems that enable users to manage room lighting, climate control, window shades, and other AV functions. Flex also integrates with Crestron AirMedia, a wireless presentation system for conference rooms.
If you'd like more information on the Crestron Flex platform or have questions on setting up a video conferencing system for your office, send us a message below: