AV #TechTuesday is a WPS-curated column showcasing innovative technologies in the audio-video-lighting industry that we think you'll find interesting. These posts are NOT sponsored.
Optimized workflows and time efficiency are habits that most audio engineers learn through trial and error. When the studio expands so too does the amount of gear and as a result, the number of monitors. Engineers tend to focus on the details and getting the perfect mix, but it doesn't happen by accident.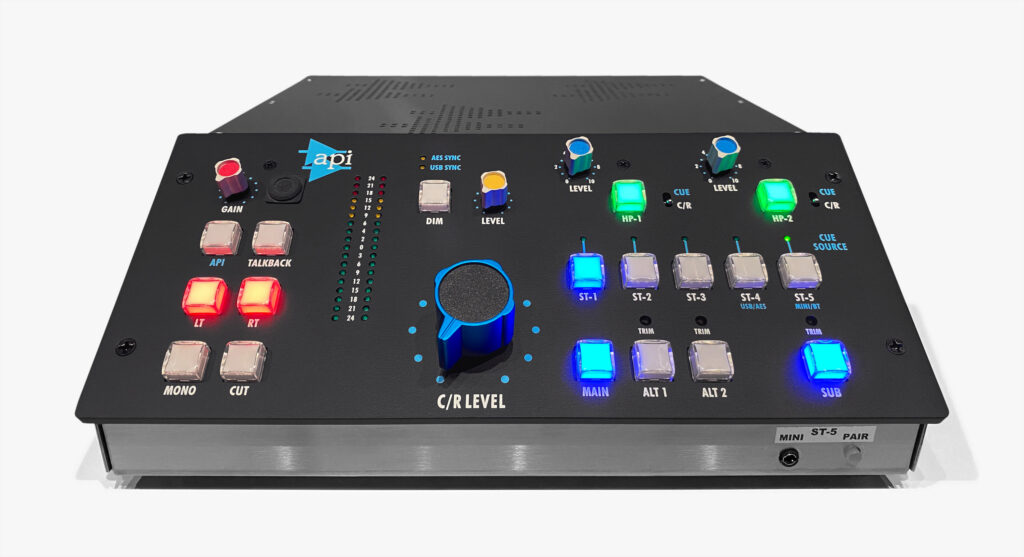 This is why monitor controllers have become an essential tool in the studio for engineers and why API decided to take their decades of audio experience and develop their first stand-alone monitor controller, the MC531. Stand-alone" because the MC531's electronics are also found within API's well-known line of consoles, but with some added functionality.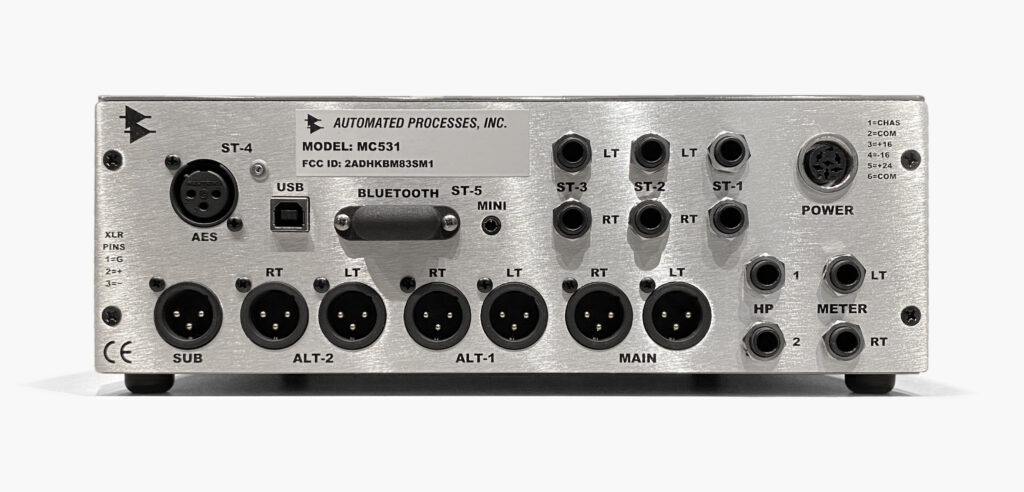 The MC531 was designed to scale with need and give engineers the flexibility to add monitors as their studio grows. This is why the MC531 has a total of seven stereo inputs and supports analog, digital, and consumer inputs. These inputs include three stereo 1/4″ balanced line level analog inputs (30K Ohm input impedance), USB type-B, XLR female AES3, Bluetooth, and two 3.5mm mini jacks in parallel (front and rear). Maximum input level is +28dBu with a frequency response of +/- 0.5dB, 20Hz to 50kHz.
For outputs, the MC531 offers three individually adjustable outputs including XLR input (selectable electronic or transformer balanced – 75 Ohms), 1/4″ balanced input, and a 1/4″ stereo input. Maximum output level is +28dBu with an SNR of 115dB. The sub output can be independently assigned. Outputs support DIM controls as well as full mute and mono.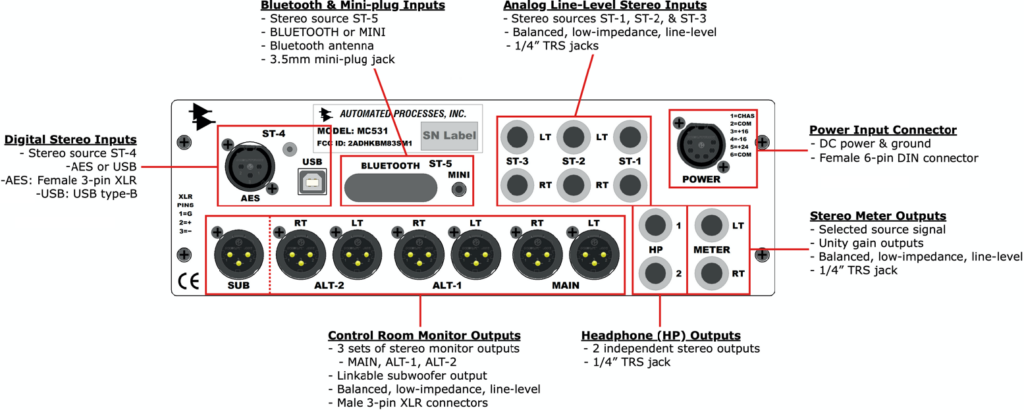 The two 1/4″ headphone outputs have independent mute/unmute buttons, level potentiometers, and two source options, Cue and control room.
The Talkback section includes a built-in electret microphone with a gain potentiometer and activation switch.
The MC531 may appear chunky in pictures, but for the level of features, it makes efficient use of the space. Buttons are backlit and fall in hand, each knob is of the classic API trademarked 41-detent design including the very large Control Room knob.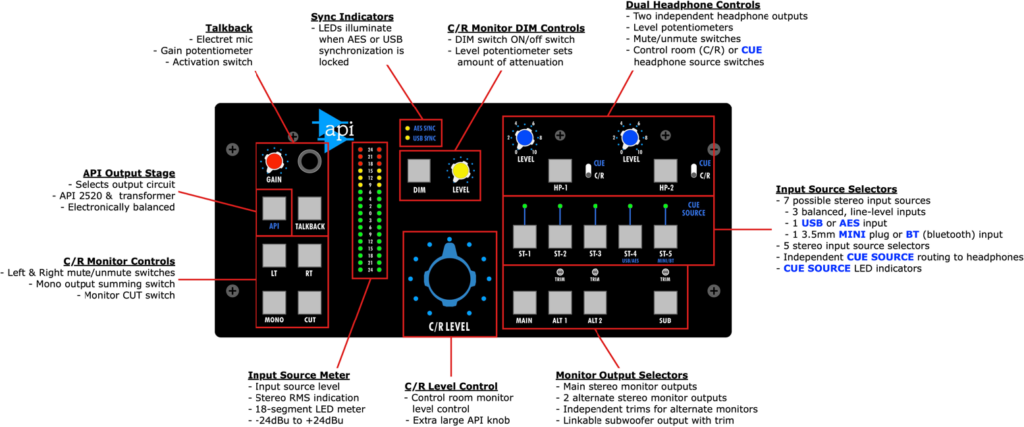 Why you should care:
High levels of craftsmanship and exceptionally engineered circuitry and controls
Designed to integrate into DAW workflows
MC531's technology is proven and used in API's range of consoles
7 input options give a large amount of flexibility for growing studios
5 year warranty – no other manufacturer comes close to this level of support
Maryland-based (woohoo!) – all API products are designed, built, and tested at their Jessup, MD facility
If you'd like more information or need help designing/expanding your studio, send us a message below: