AV #TechTuesday is a WPS-curated column showcasing innovative technologies in the audio-video-lighting industry that we think you'll find interesting. These posts are NOT sponsored.
We often forget the role that lighting plays in the visual arts, be it in a performing arts theater or amphitheater. Lighting design when applied properly, can drastically change the setting of a space and create an ambiance that enhances the experiences of audiences.
Architectural lighting as a field has been around for over 100 years and started with the use of gas lamps. Not long after commercially viable electric lighting was introduced, the field of entertainment lighting design expanded rapidly and many new innovations were created to fill the needs of the application.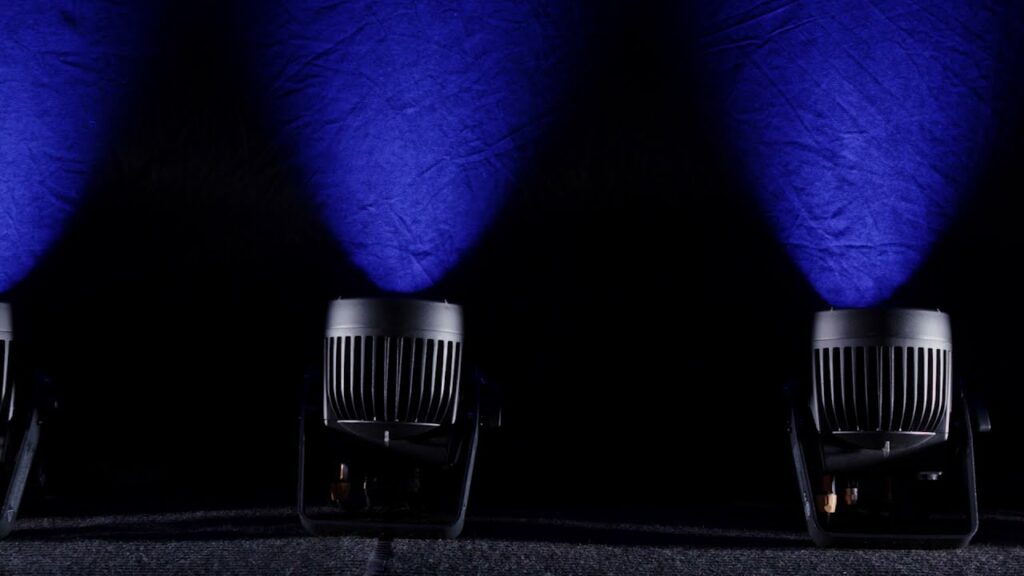 One of the companies that is synonymous with theatrical lighting is Altman Lighting, a family-run firm with its roots dating back to 1953. Altman Lighting is credited with several innovations including their PAR64 design and cyclorama lights (cyc lights). Even after 69 years, Altman continues to refine and innovate lighting products that are used all over the world.

One of those innovative products is the Hydra AIP-200, a compact 200 watt RGBL PAR light that is designed specifically for both indoor and outdoor use and is a response to the rapidly changing entertainment industry due to the COVID-19 pandemic. The Hydra is IP65 certified rated which means that it is protected against dust and low-pressure jets of water from any angle. This rating extends to the connections including the DMX 5-pin connector and gives the Hydra AIP-200 tons of flexibility for deployment in many different environments.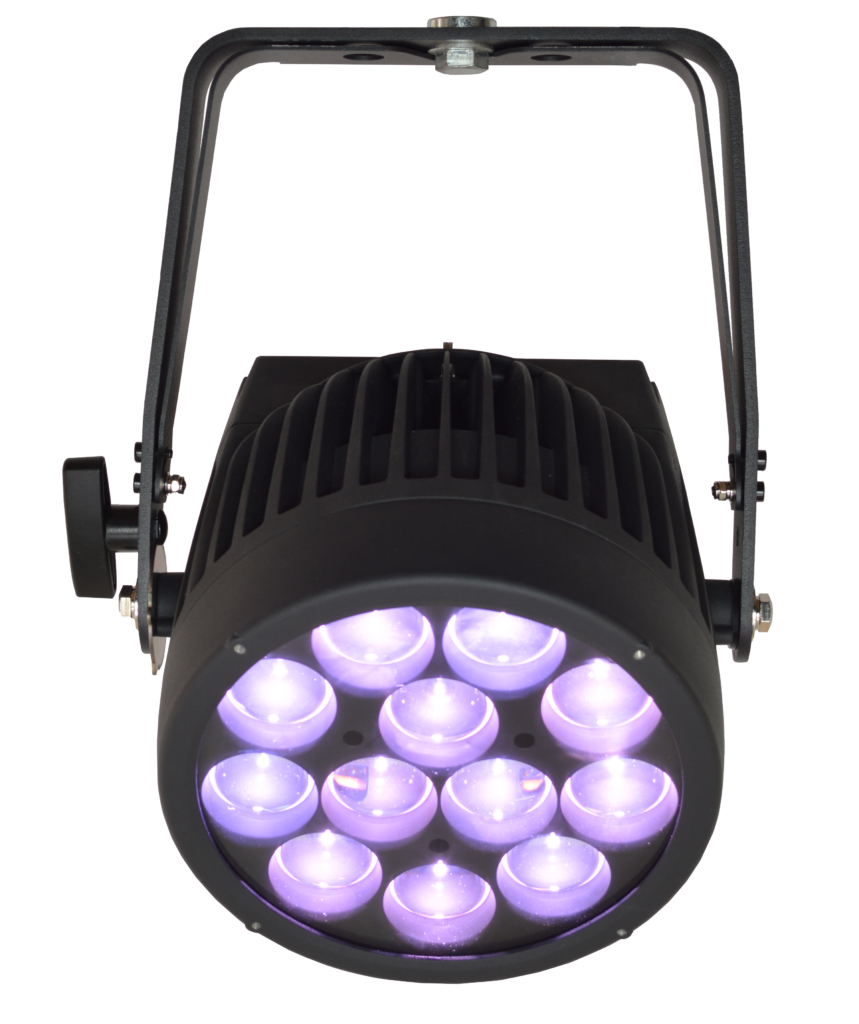 The AIP-200's high output RGBL (red, green, blue, lime) LED engine can produce an extraordinary range of tones ranging from intense and vibrant to soft and muted colors. The LED engine was designed to give the characteristics of a par wash light with soft output, but still maintain a consistent beam output regardless of the zoom range.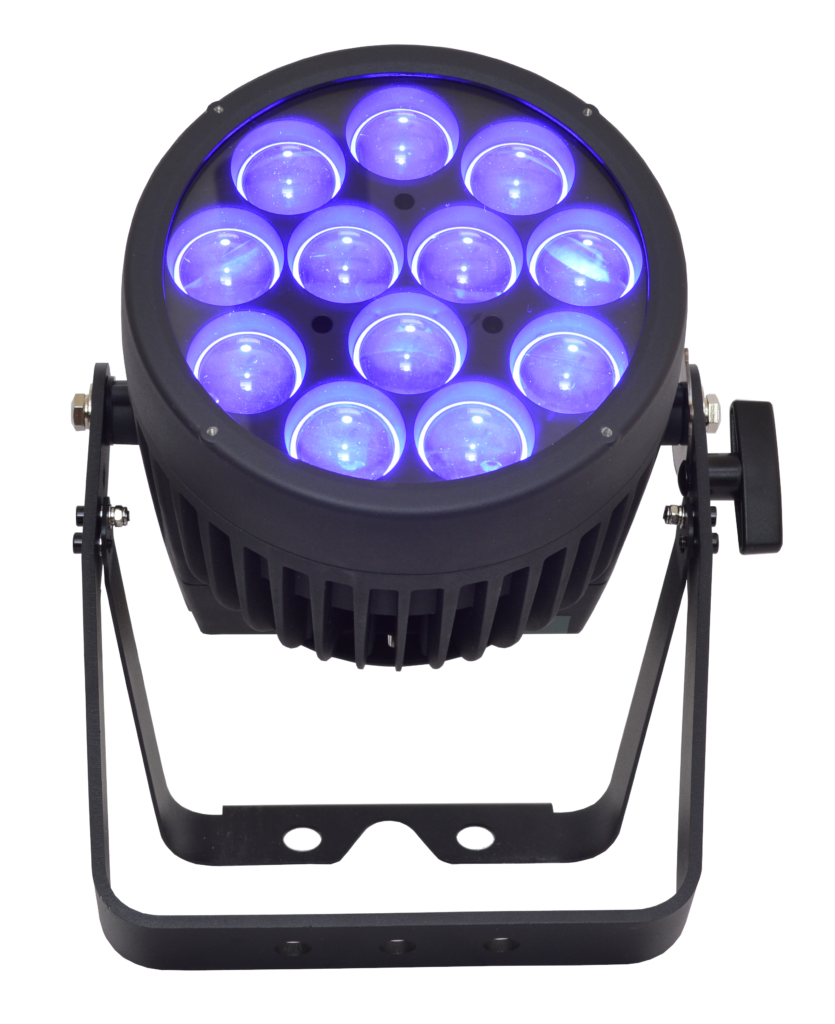 The AIP-200 has a built-in motorized zoom feature with a beam spread between 6.5° and 50° and five built-in stops that are controlled via the back panel or from the console. The five set points are designed for repeatability and accurate beam spread.

The AIP-200 allows for a variety of controls and features states including 8 bit, 16 bit, RGB, CMY, Compact, and HSIC. The built-in colors are calibrated from the factory, but custom color presets can be programed and stored. This level of customizability gives users the ability to quickly select between factory calibrated white points or custom presets.
The AIP-200 is rugged and compact weighing a surprisingly lightweight 13.8lbs. The body and hardware are made from corrosion-resistant aluminum. Because of the convection/passive cooling design, the AIP-200 operates silently.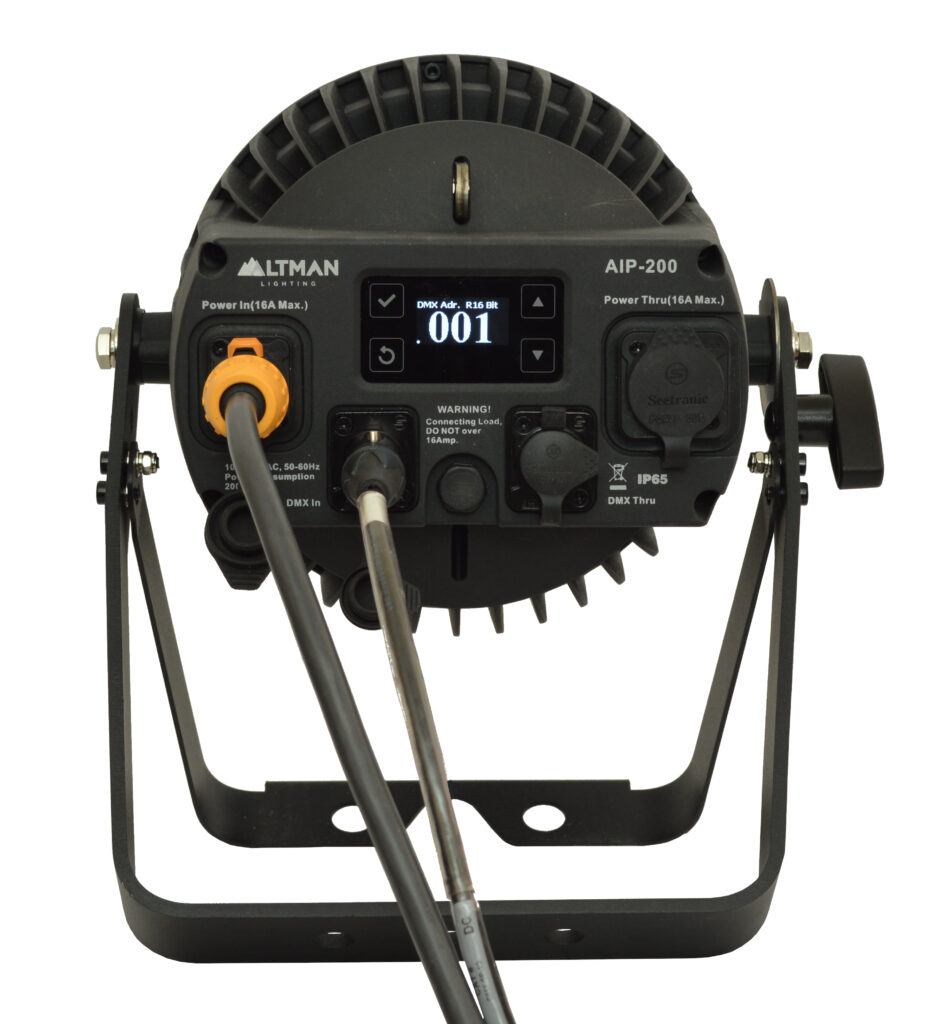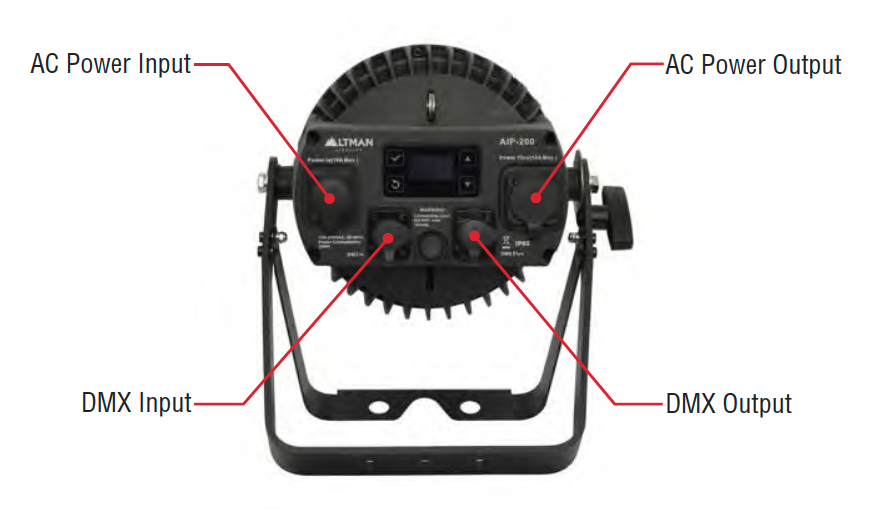 Why you should care:
Beam angle of 6.5° to 50° with 5 build-in stops
8 different control settings:

16-bit direct (15 DMX channels)
16-bit CMY (13 DMX channels)
8-bit direct (10 DMX channels)
8-bit CMY (9 DMX channels)
RGB (5 DMX channels)
HSIC (10 DMX channels)
Compact mode (6 DMX channels)
Compact mode w/ zoom (7 DMX channels)

RGBL 12×20 watt LED light engine
Max lumens output of 5792 with all LEDs on at full from a cold start
Designed specifically for both indoor and outdoor use with an IP65 (dustproof and waterproof) rating and an operating temperature range of -4°F to 113°F (-20°C to 45°C)
Up to 8 units can be daisy chained @ 120VAC or up to 13 units @230VAC
Silent operation due to passive, convection style cooling
50,000+ hour rated life of LEDs at 70% output
Constructed from lightweight and corrosion-resistant aluminum
Best in the industry support and warranty with 5 year (and 1 day) warranty and lifetime support from Altman
Click here to view the Hydra AIP-200 datasheet.
To get more information in the Hydra light system or if you need help designing your next lighting system, send us a message below: