AV #TechTuesday is a WPS-curated column showcasing innovative technologies in the audio-video-lighting industry that we think you'll find interesting. These posts are NOT sponsored.
The world of digital media has changed dramatically in the last 10 years alone, with gargantuan increases in online content consumption, including video, music, and podcasts. While content creators have access to more distribution channels and wider audiences, consumers are expecting greater output and higher production values. Fast turn-around, high-quality productions would normally require costly investments in talent and equipment. Thankfully, TASCAM has been designing tools to speed up content development from just about anywhere with minimal investment.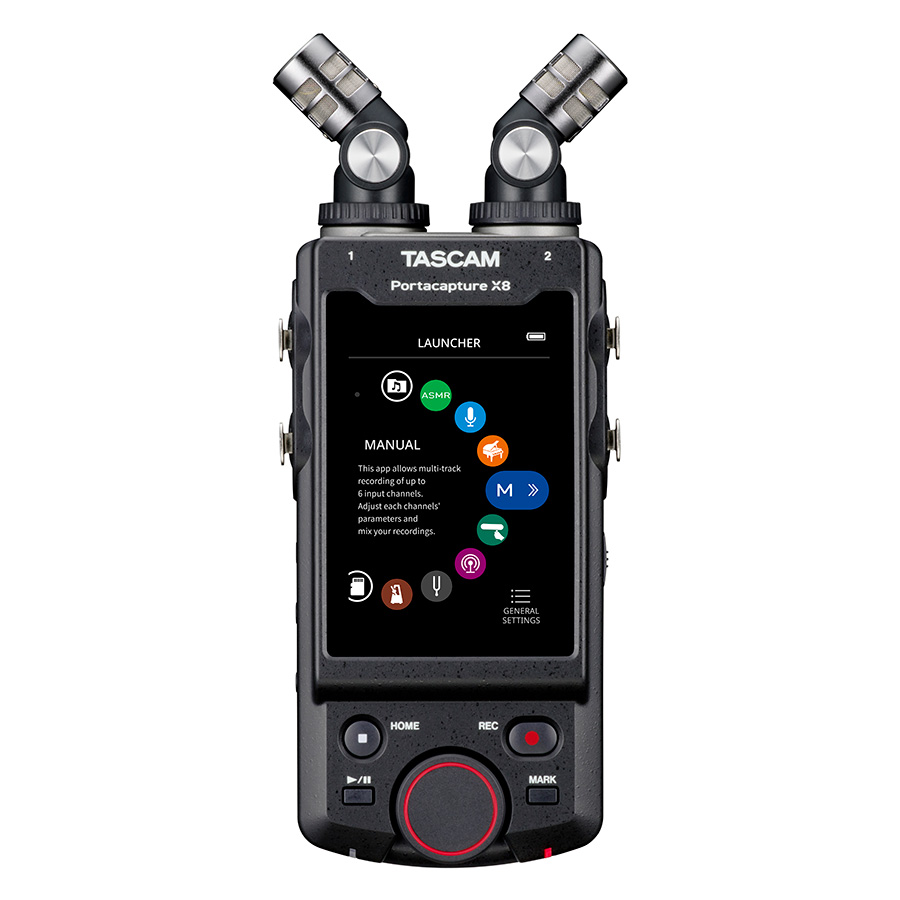 TASCAM's Portacapture X8 is a hand-held, high-resolution, multi-recorder designed to capture the highest quality audio from multiple environments, including audio both indoors and outdoors. The X8 is perfectly suited to recording podcasts, musical or vocal performances, and interviews or meetings. What's more, the X8 can act as a portable mixer and send audio out via OBS (or other streaming platforms) for livestreaming.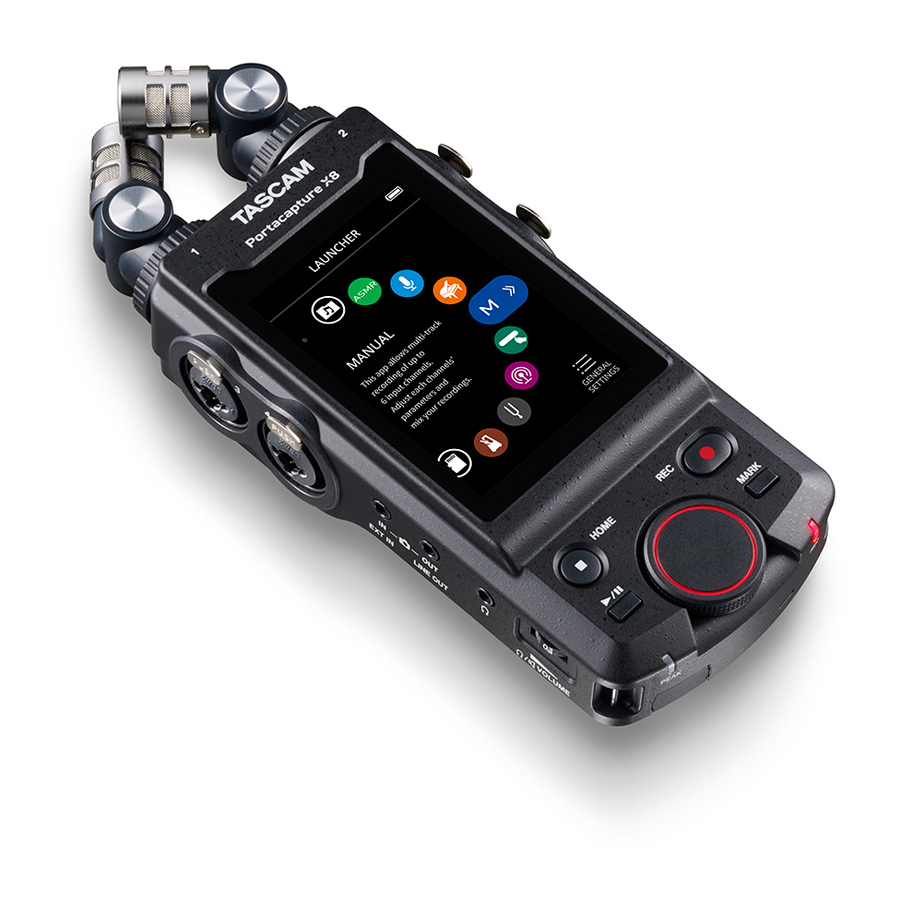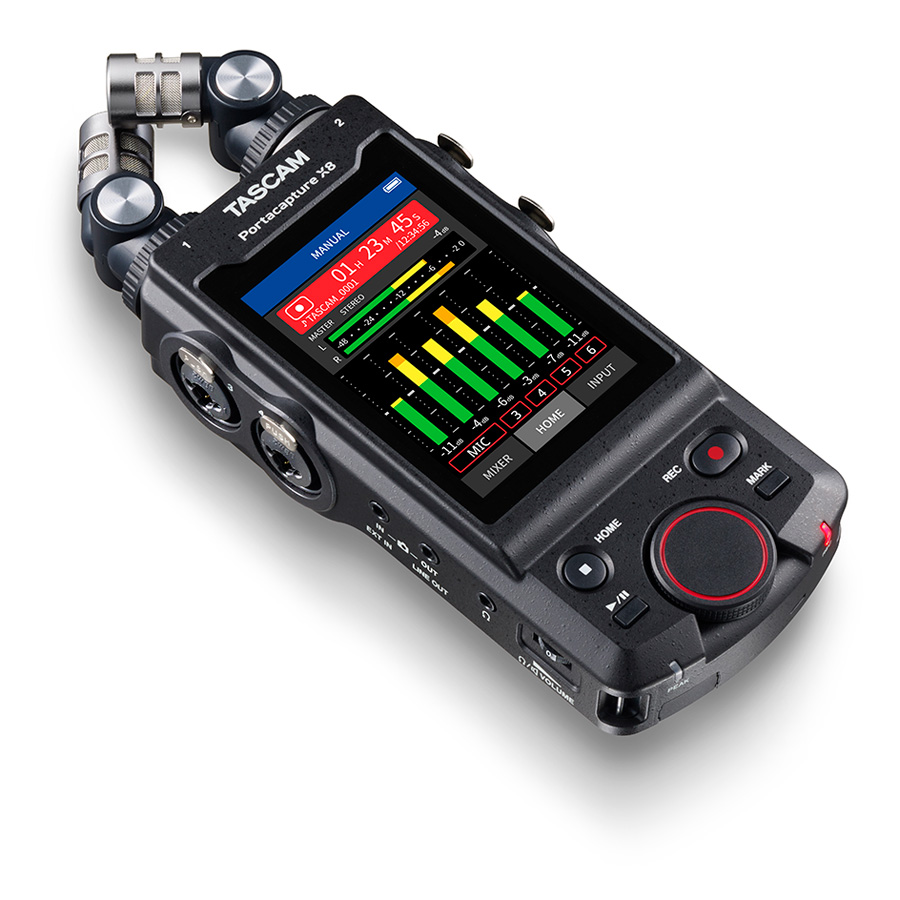 The X8 features dual, on-board analog-to-digital converters along with 32-bit float point recording to deliver a wide dynamic range even with low-level recordings. The X8's normalize function can automatically level-align the 2-mix file after recording, allowing the audio data to be edited without deteriorating the signal-to-noise ratio.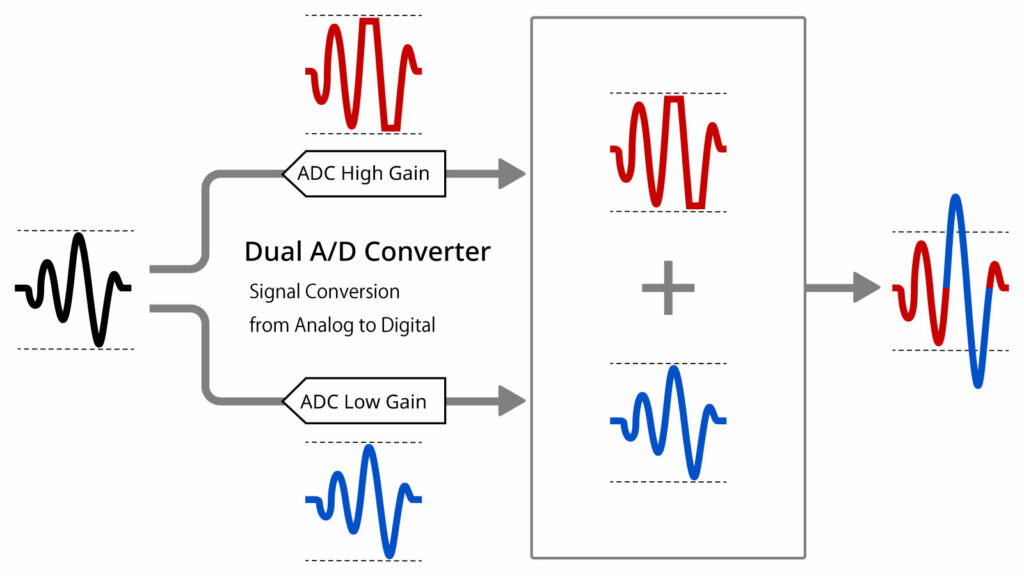 From the 3.5″ touch panel display, user can select from six presets (or Recording Apps) for music, voice, field, podcasting, music, and ASMR recording. TASCAM's vast experience in situational capturing is baked into the software of the presets and automatically configures the settings for specific frequency ranges allowing content creators to quickly set up a production without the need for extensive tuning. For the perfectionists, the X8's standard mode is set to "Manual" allowing you to fine tune settings for each input (up to 6 channels in this mode), select inputs, and adjust the on-board mixer. Manual mode can also be configured to "dual record" allowing tracks to be recorded in different file formats.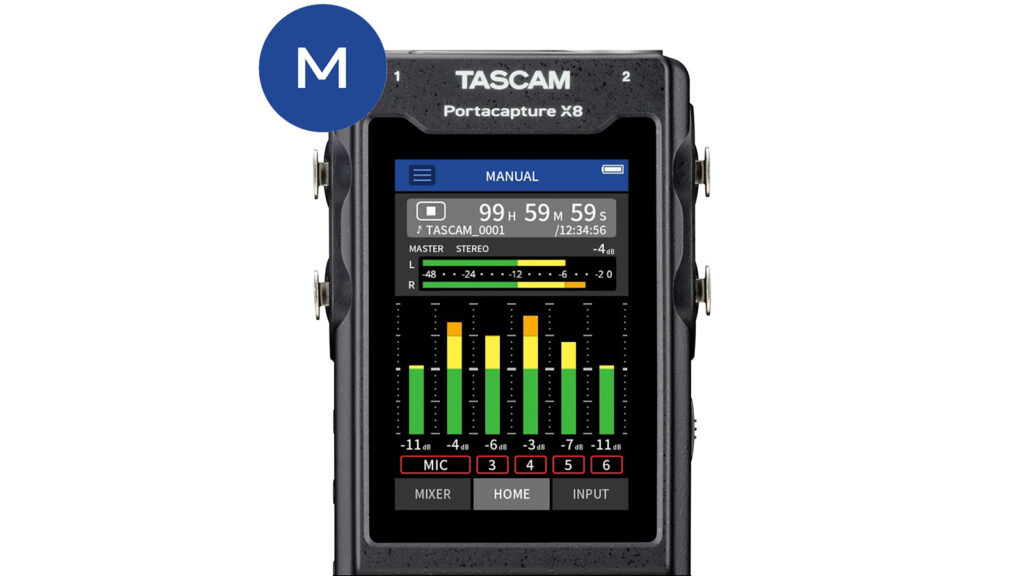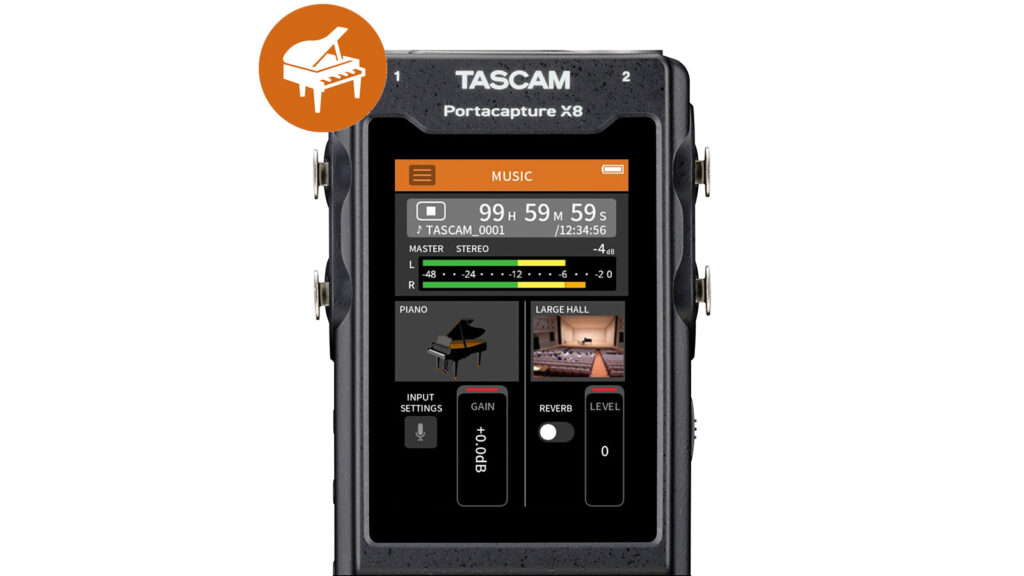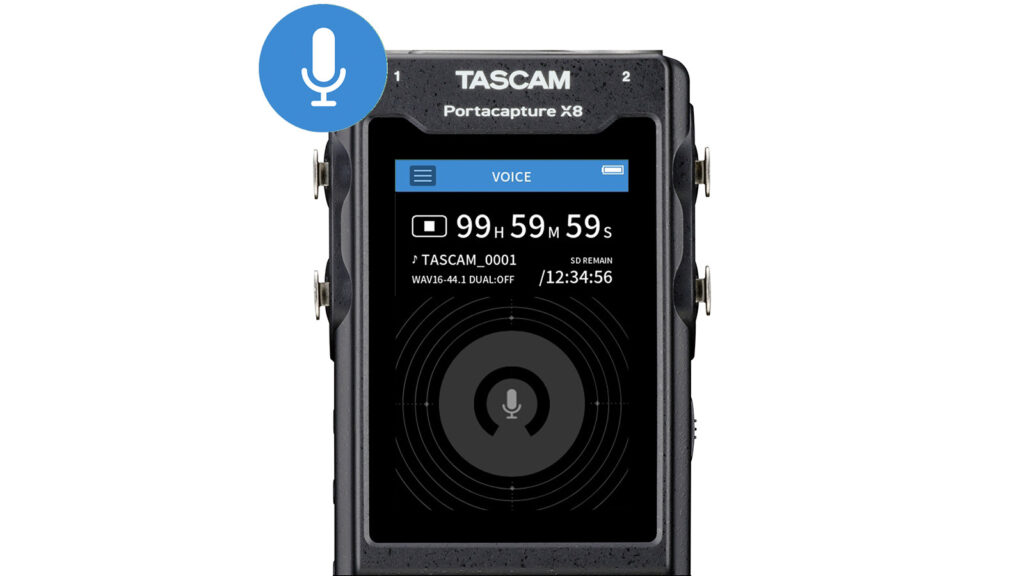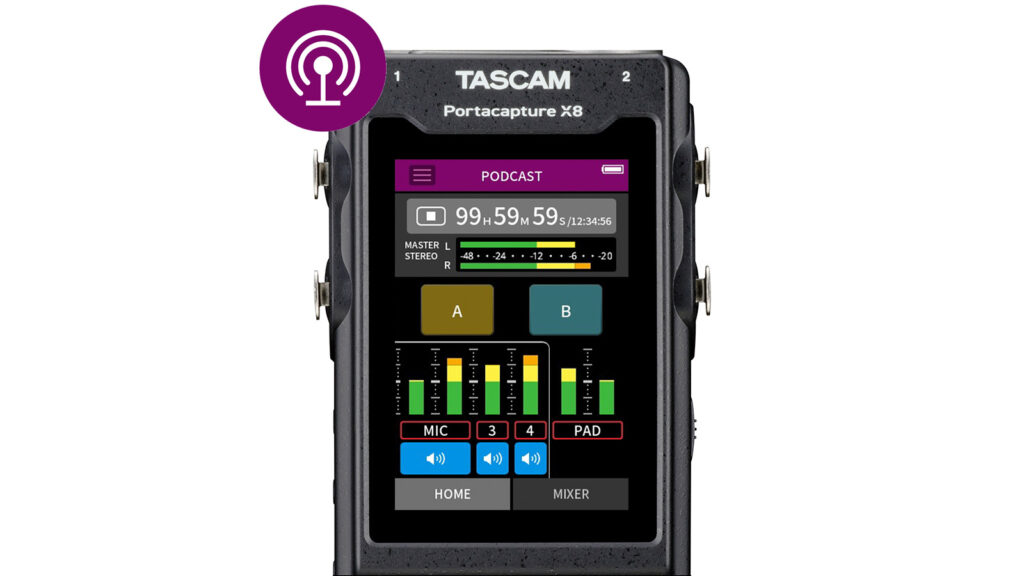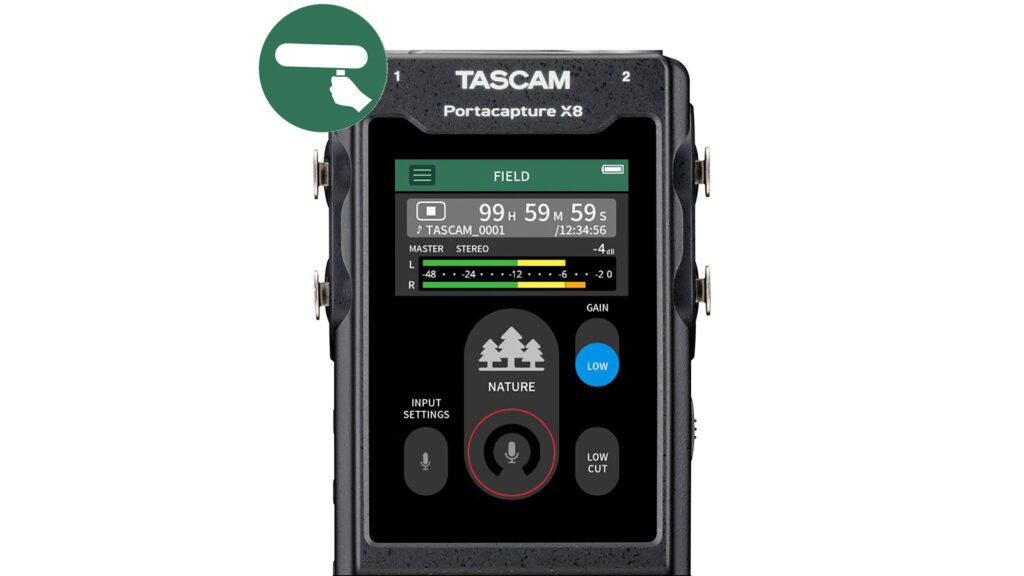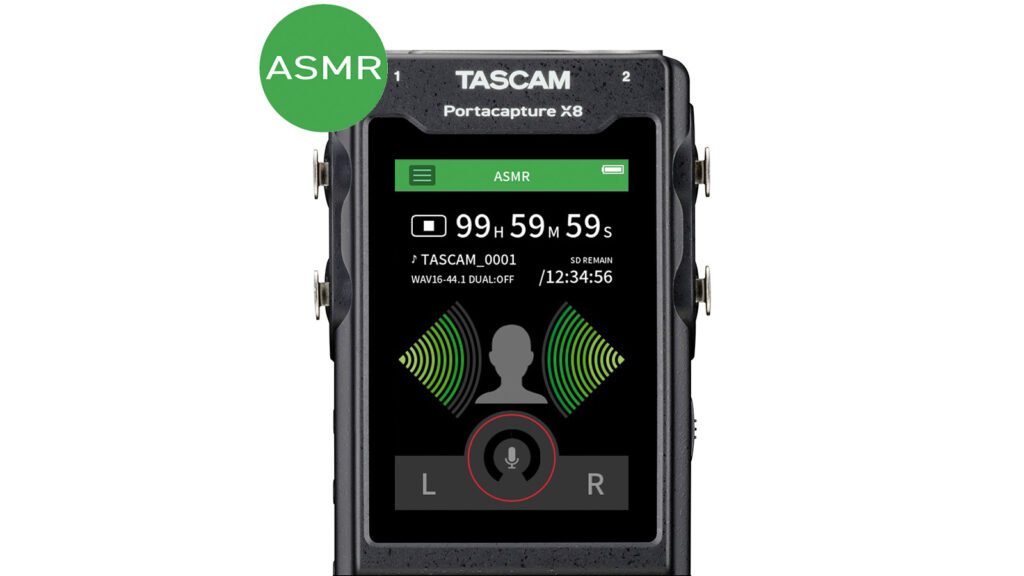 With the built-in, but detachable, 14.6mm, large-format condenser microphones, TASCAM's X8 can be set up to record AB wide left-right, stereo field, or XY clear stereo with reduced phase difference. Alternatively, the X8's internal microphones can also be used as a USB audio source via the onboard USB audio interface and record to the SD card. X8 supports up to 192Khz/32-bit float point recording.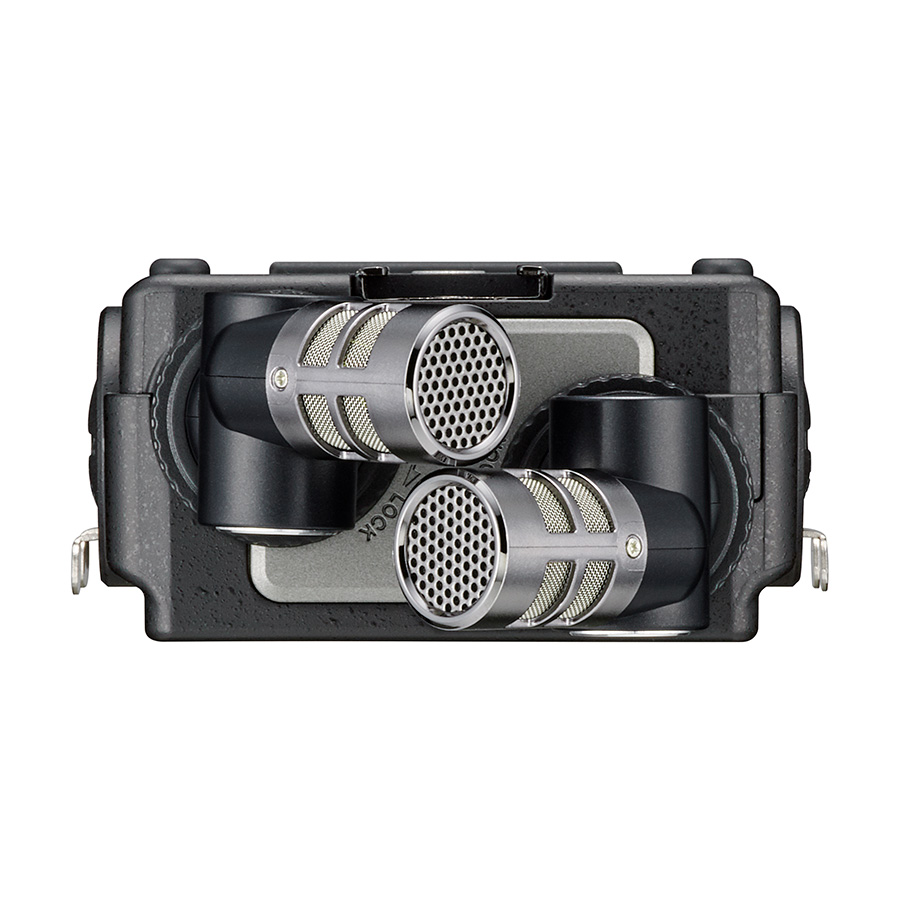 In our opinion, the driverless USB audio interface is one of the most impressive and useful features of the X8 for content creators and producers with a defined DAW workflow. Via USB-C, the X8 can simultaneously record and stream up to eight channels (six tracks and two stereo mix). The X8 can also send recordings directly to an external computer and DAW for editing at 32bit float USB transmission. The X8 also supports USB Type-C Power Delivery to provide phantom power for external microphones or via USB bus. Used alongside a laptop, the X8's USB audio interface gives creators and producers a truly mobile studio that expands their editing capabilities with DAW recording.
The Portacapture X8 can also elevate the audio quality of video productions by simultaneously recording audio from the camera source and the built-in mics. The X8 can also monitor audio levels from a camera and wireless mics. To help with post-production, the X8 can be configured to add marks manually or automatically based on either set time points or peak input signal levels. The X8 also features an auto tone function to help synchronize files when video editing.
TASCAM's Portacapture X8 is packed with inputs, including two 3.5mm Mini TRS (in/out), 3.5mm Stereo Mini ack (for headphones or external monitors), USB Type-C with Phantom Power (48V, 3mA x2 load), four XLR 3-31 (with Phantom Power) connectors, and a Micro SD slot that supports Micro SD, Micro SDHC, and Micro SDXC cards. The X8 also accepts a variety of accessories, including a Bluetooth adapter, AC power adapter, shotgun microphone, and a windscreen for the built-in microphones. The X8 can be mounted on cameras and tripods with the screw connectors.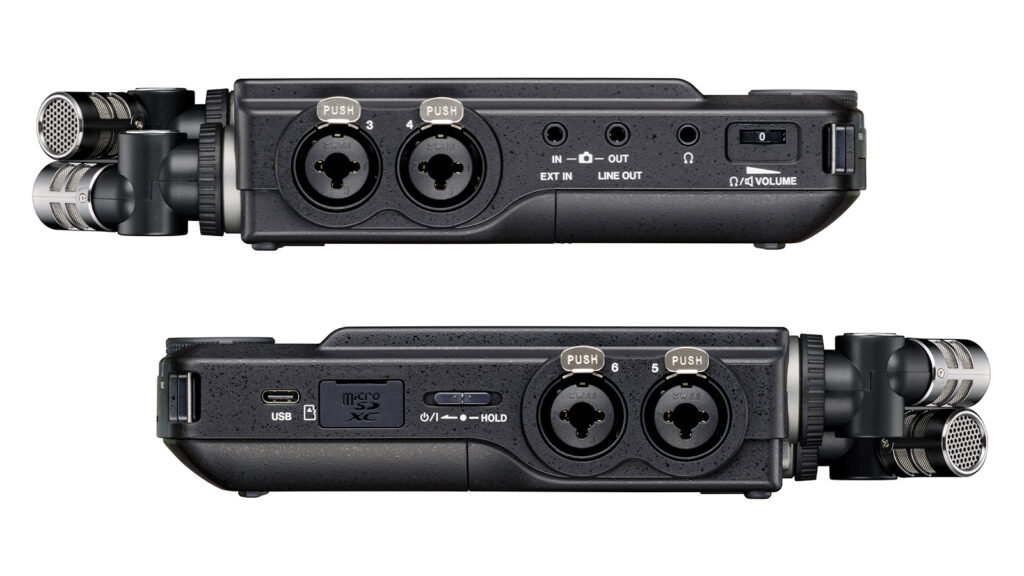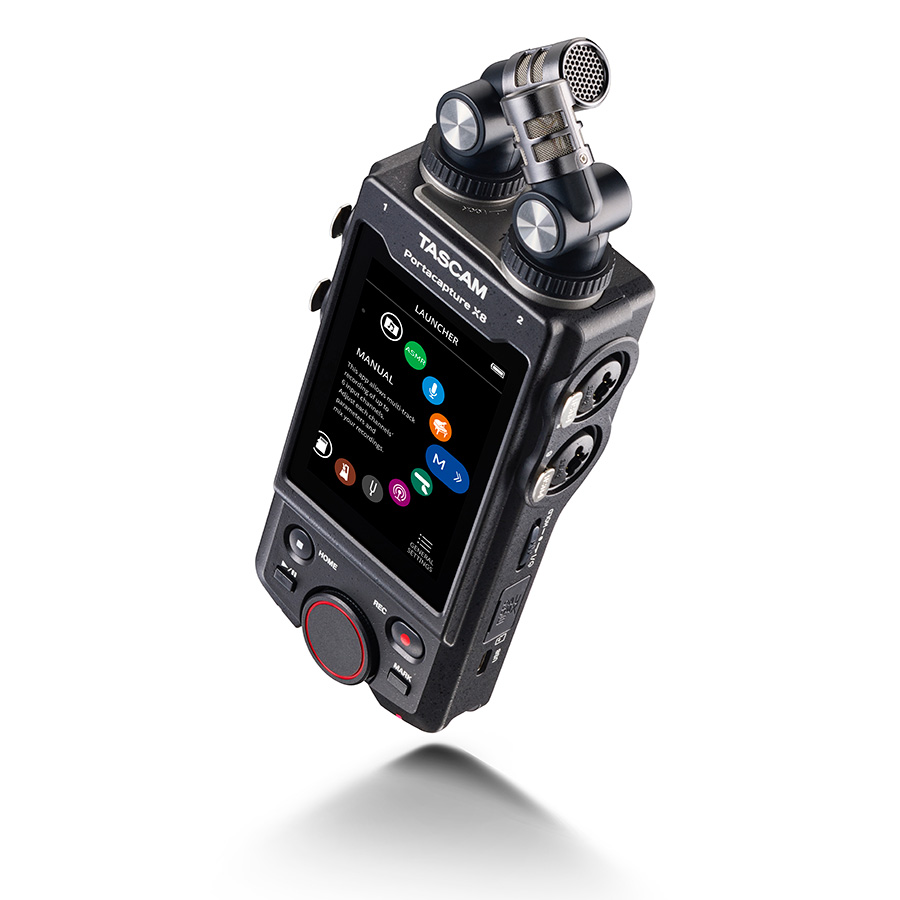 Why you should care:
Record and capture high quality audio from multiple XLR/TRS inputs using TASCAM's HDDA (High Definition Discrete Architecture) mic preamp
Create a powerful, mobile DAW without a large-scale investment
Simplify productions with 6 preconfigured settings for a variety of situations
Deliver phantom power to external microphones via USB Type-C or XLR 3-31 connectors
Record up to 8 tracks simultaneously – 6 tracks + 2 mix
Dual, on-board A/D converters can deliver wide dynamic range
2 built-in and detachable, large-format condenser mics can be setup for either AB stereo or XY stereo recording
Driverless USB audio interface allows from the X8 to be used as an audio source for livestreams and can capture and record simultaneously
Control the X8 wirelessly with the optional Bluetooth adapter and the Portacapture Control app for iOS or Android
If you have any questions on TASCAM's Portacapture X8 or would like to create your own mobile digital audio workstation, send us a message below: