Practical applications of ePaper (or e-ink) displays have been around for several years, and you've most likely seen them on e-readers like the ubiquitous Amazon Kindle, but their commercial use has been limited due to competition from LCD/LED displays. Fortunately, a paradigm shift is underway, driven in part by governments and organizations seeking to adopt sustainability measures that can reduce energy use on a wider scale. On the heels of record high energy prices, PPDS, or Philips Professional Display Solutions, has recently announced the launch of an innovative line of full color, zero power ePaper digital displays called Tableaux.
Tableaux uses advanced color ePaper (ACeP) capable of displaying a static image of 60,000 colors with zero power. After doing some research, it appears that PPDS is employing technology from E Ink, holders of several ePaper-related patents and longtime developers of the technology. If we go by E Ink's website, the 25″ Tableaux could have a max resolution of 3200×1800 with 145ppi and an aspect ration of 16:9. No details have been released about the 28″, 32:9 aspect ratio model.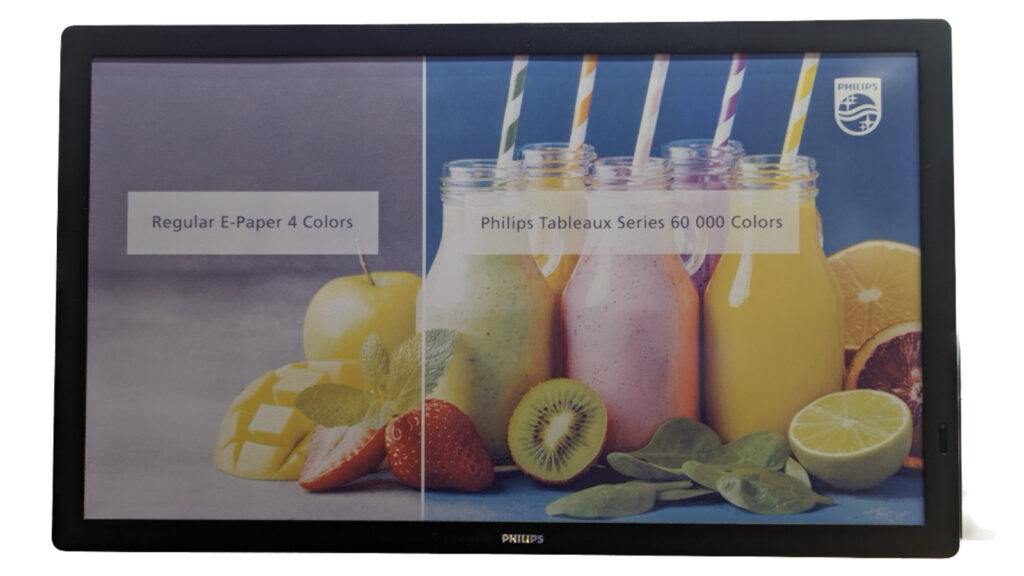 Of course, the biggest benefits to ePaper displays is their ability to operate continuously (24/7) with little to no power. In the case of Tableaux, PPDS claims the displays can operate indefinitely without using a single kilowatt of energy. The display will only draw power when updating images or files and afterwards, the display can revert back to a zero power state. This means that organizations can display fully-colored and vivid images like menus, promotions, store hours, or new product launches.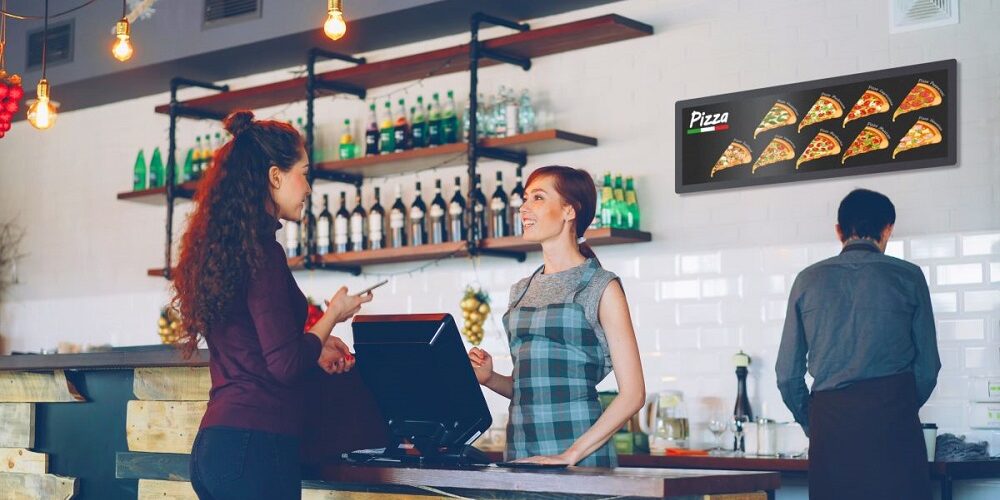 For businesses that currently operate multiple LED displays 24/7, per-year savings in the hundreds of dollars and help contribute to wider sustainability commitments by switching to Tableaux ePaper displays.
According to PPDS' press release, the Tableaux ePaper displays will run an Android-based SoC with PPDS Wave, a cloud-based asset management software of their own design allowing users to update the displays remotely and in batches.
PPDS did not mention an exact release date for the Tableaux product line, but we would bet that deliveries will start between Q3/Q4 of 2023.