AV #TechTuesday is a WPS-curated column showcasing innovative technologies in the audio-video-lighting industry that we think you'll find interesting. These posts are NOT sponsored.
In the early 1980s, the band Genesis invested $1 million into a new a lighting technology being developed by Showco (now Vari-Lite), which would change the lighting industry dramatically. This technology was the moving light (or movers) and would be quickly adopted by event producers to add another layer of depth to the visual effects of a performance. An entire industry was spawned, new professions were created, and association groups rose to develop standards to support the technology.
ETC (Electronic Theater Controls) and High End Systems are not new to automated, intelligent lighting systems, having developed several innovations including the implementation of bright LCD or DLP projector onto a moving yoke or the integrating of media servers that included countless color options, gobo-like images, and many other images. Now, ETC/High End Systems have evolved the moving light with the introduction of the CyberLight LED, a moving mirror luminaire with high-speed pan/tilt capabilities.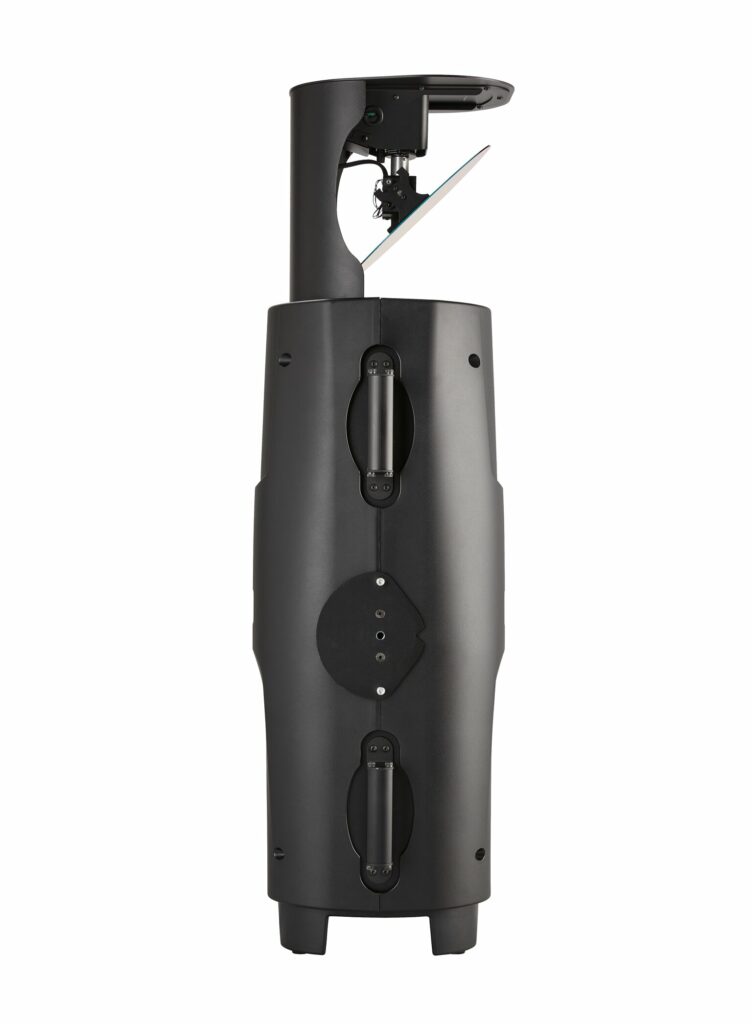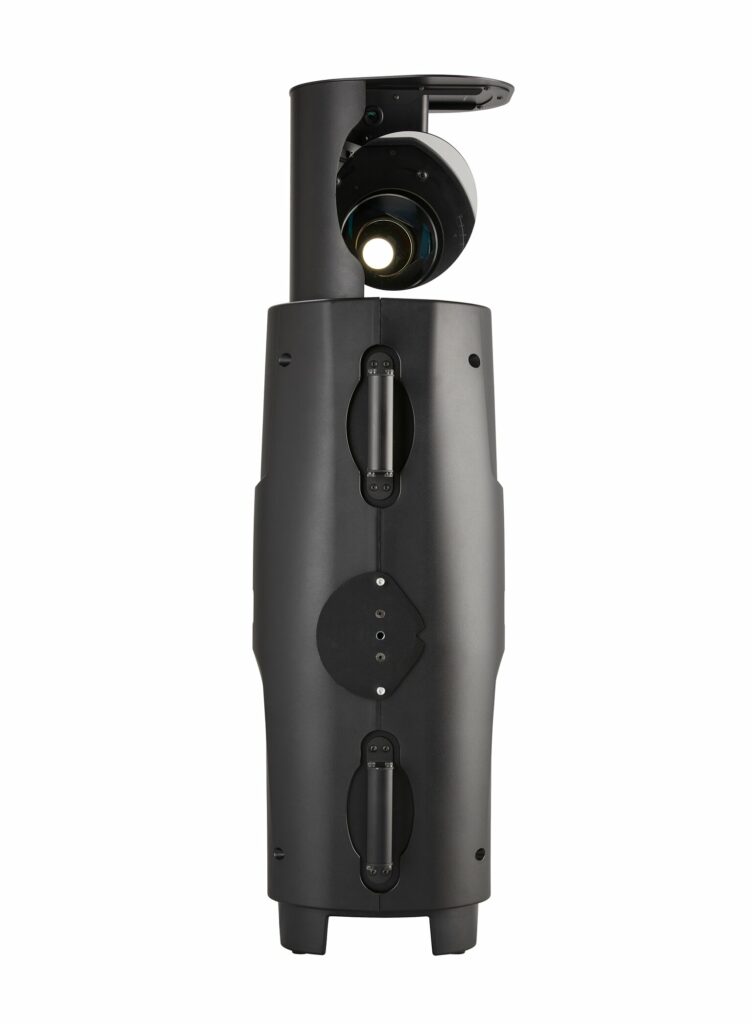 The CyberLight LED adopts many new innovations and is claimed to have been born from user feedback over the previous CyberLight mover. The most important change is the addition of a motorized mirror fixture which responds incredibly fast and much faster than moving yoke fixtures. The pan function can sweep a maximum of 180 degrees° in 0.52 seconds and the tilt function can swing a maximum of 112° degrees in 0.53 seconds. The mirror is break-resistant and features a "Whisper Home" mode that recognizes its position and can correct itself automatically without requiring a hard reset. This feature also allows the mirror to find home position at start-up.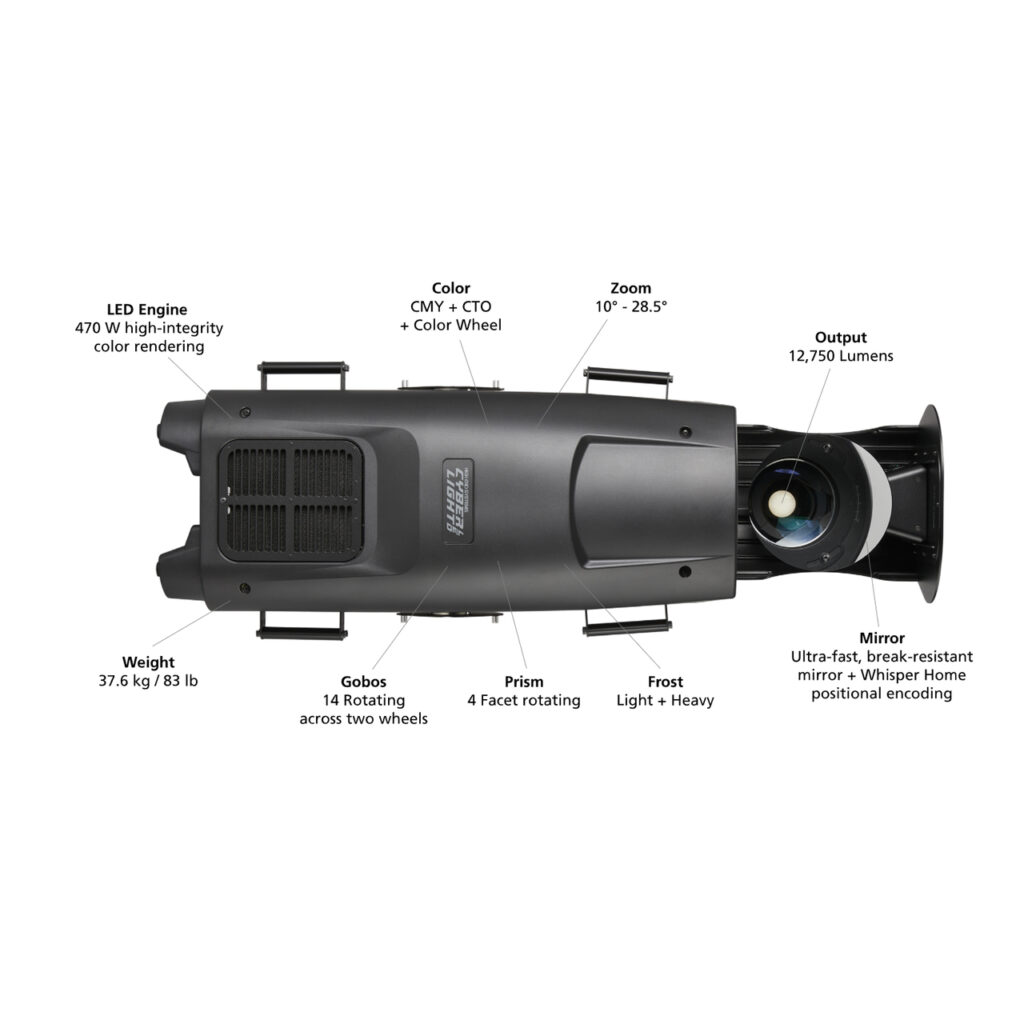 CyberLight LED, like its name suggests, features an LED light engine with a 50,000 hour estimated lifespan and operates at 470 watts with a 12,750 lumens output and 27.1 lumen-per-watt.
The native CCT (correlated color temperature) is 6000 K, with variable temperatures as low as 2400 K. Color mixing incorporates both CMY and CTO filters with cyan, magenta, yellow, and color temperature orange-linear. CyberLight includes a 1.11mm color wheel with seven interchangeable dichroic chips (red, blue, green, yellow, orange, purple, and dark blue). Using both color mixing filters broadens the applicability of CyberLight from visual art enhancement to complementing themed theatrical elements. The color wheel is also interchangeable for added customizability.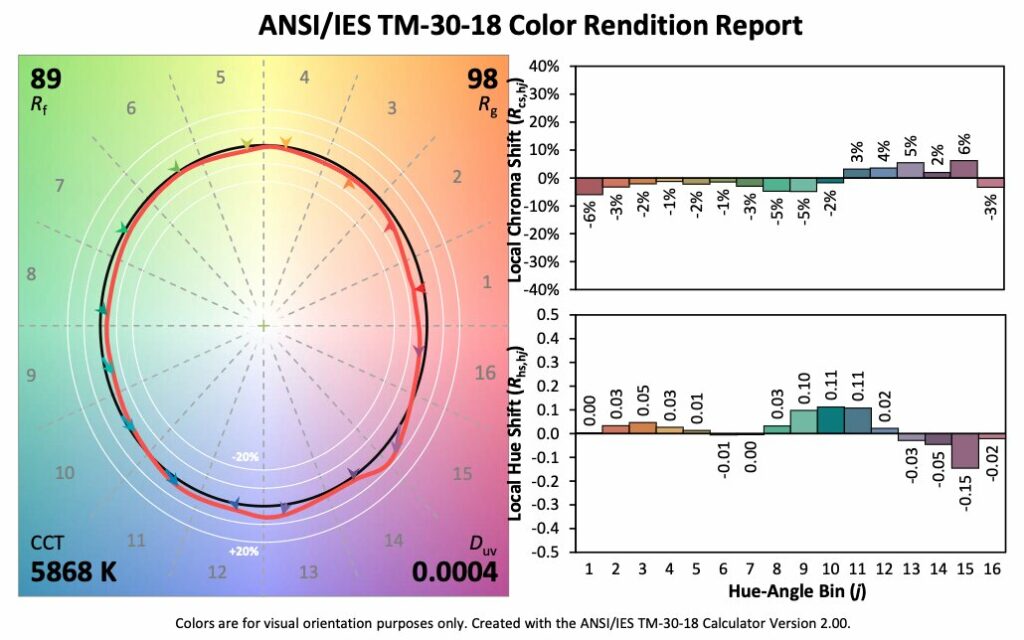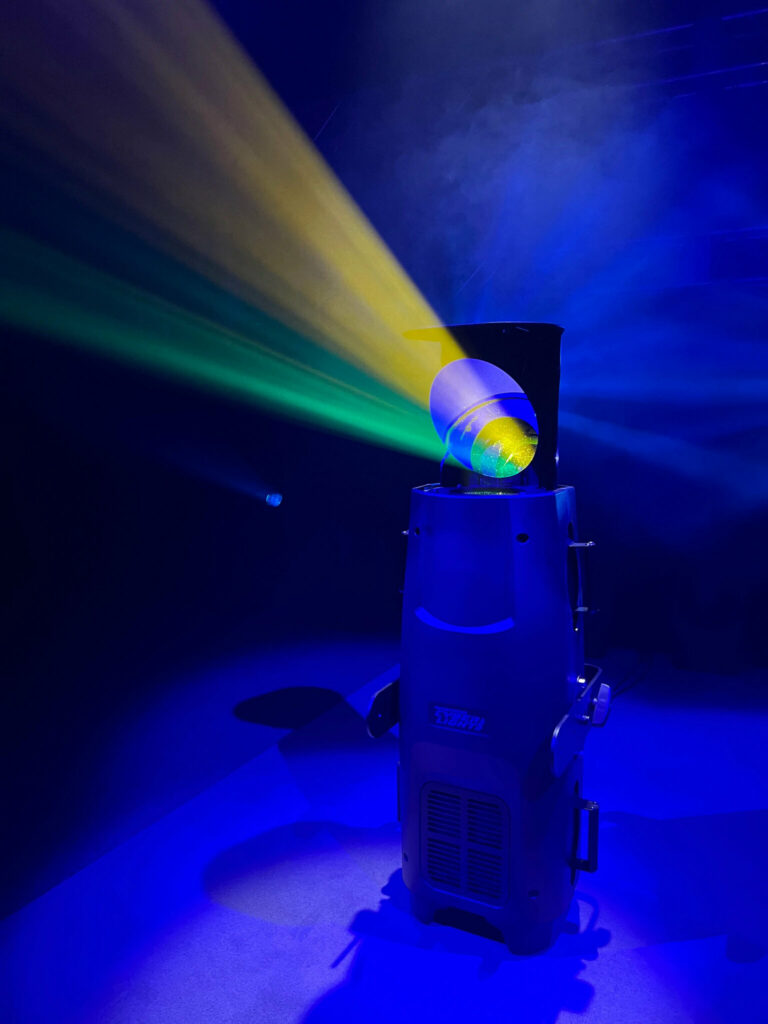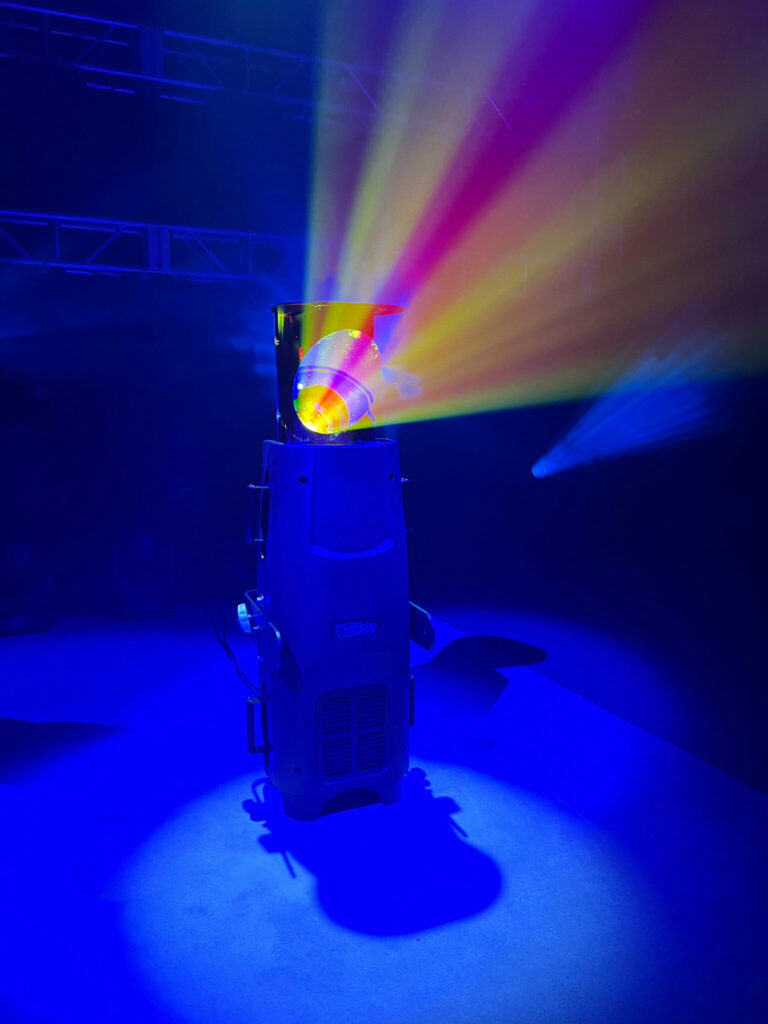 CyberLight's zoom beam has an angle range between 10° degrees and 28.5° degrees with a 30mm gate and an aperture size of 140mm. The 16-blade iris was developed with precise stepper motors and provides accurate beam effects and tight control across its range. The pattern projection includes 7 patterns (plus open) from the two rotating and indexable wheels. Light and heavy frost diffusion come as standard for both the beam and patterns.
Out of the box, CyberLight includes two rotating Gobo Wheels, each featuring seven interchangeable glass gobos and can accept a variety of custom gobos (29.9mm OD, 25mm image).


Controlling the CyberLight is accomplished via DMX 5-pin via RS-485 or Art-Net and sACN via ethernet. CyberLight also features an on-board, full-color UI that allows for adjustments and configuration. Dimming is controlled via DMX and offers 16-bit performance.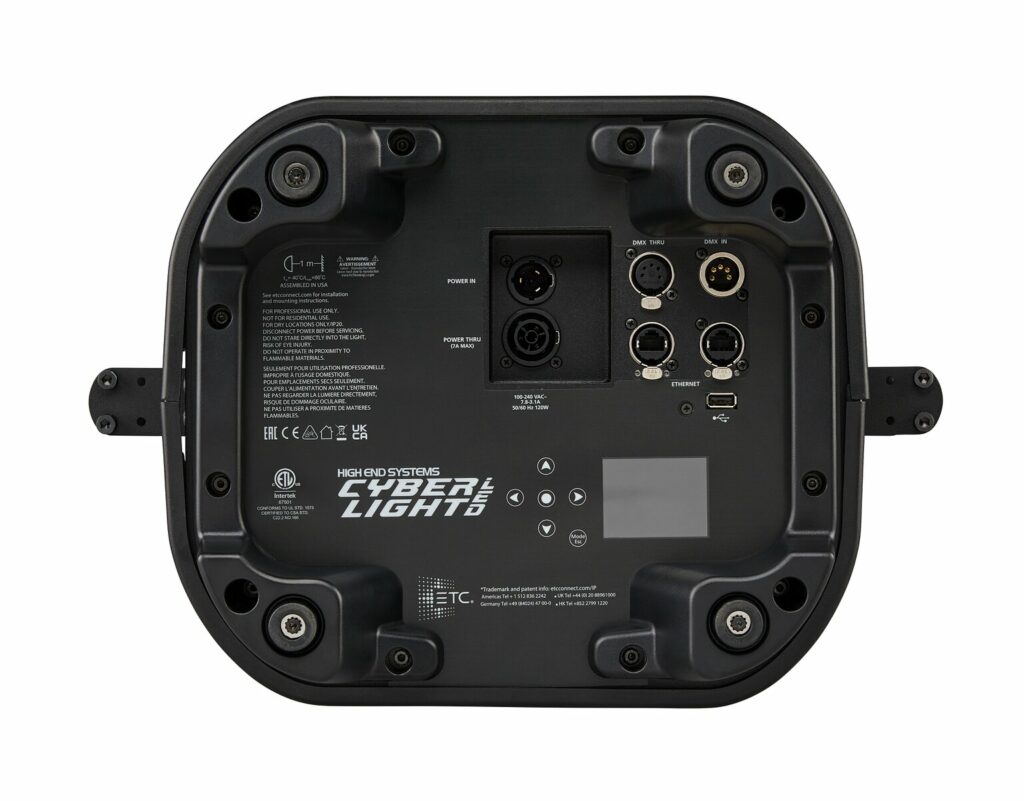 Current and past CyberLight customers will be happy to know that the CyberLight LED is a direct replacement for legacy versions and can drop-in to existing installations. Aside from the obvious upgrades, the new CyberLight is lighter, quieter, and consumes less power than previous versions.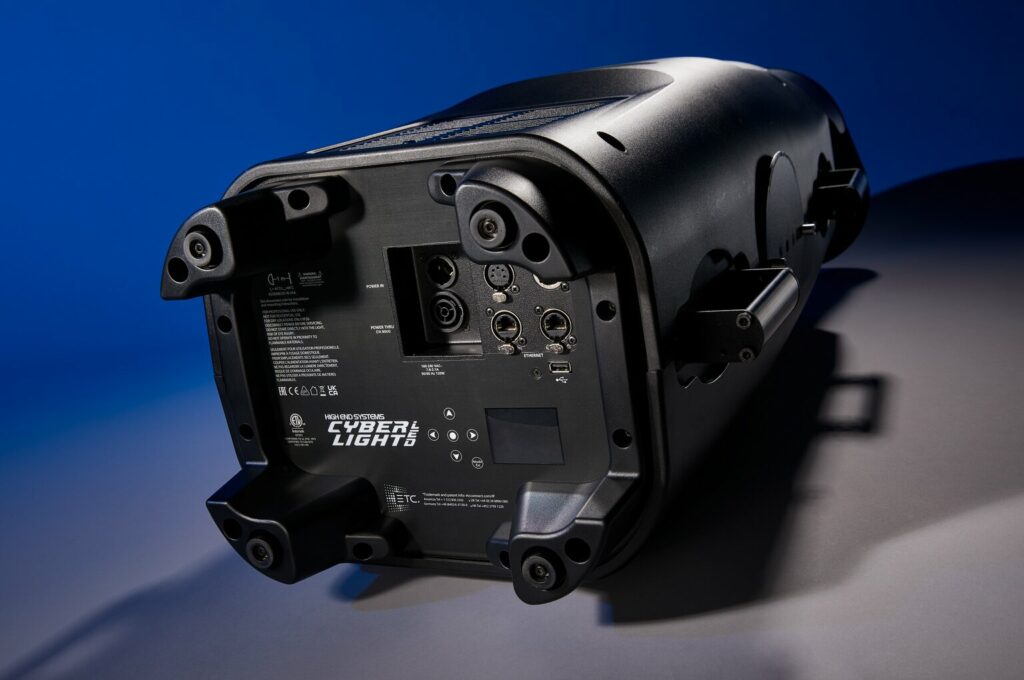 Why you should care:
High-speed pan/tilt moving mirror fixture is faster than traditional moving yoke fixtures. Pan sweep 180° degrees at 0.52 seconds and tilts 112° degrees at 0.53 seconds!
Because only the mirror moves, the body can be hidden to avoid scenic clashes in the installation environment.
470 watt LED light engine produces up to 12,750 lumens at 90+ CRI
Color mixing system uses both CMY and CTO-linear filtering to render a wide range of colors from saturated to natural hues
50,000 hour LED life
Light and heavy frost diffusion
Excellent beam control and precise pattern effects from the 16-blade iris
Easy to drop into an existing legacy CyberLight installation
Replaceable color wheel features seven dichroic colors (plus open)
Two rotating Gobo Wheels feature seven interchangeable glass gobos each. Can be changed for custom gobos for endless pattern projection options.
Controlled via DMX 5-pin (RS-485) or Art-Net and sACN (ethernet). Also includes full-color, on-board UI.
US-made in Austin, Texas
Click here to view the ETC/High End Systems CyberLight LED datasheet.
If you'd like to know more about the new CyberLight LED or would like to implement a intelligent theatrical lighting system in your space, send us a message below: