AV #TechTuesday is a WPS-curated column showcasing innovative technologies in the audio-video-lighting industry that we think you'll find interesting. These posts are NOT sponsored.
When developing plans for a meeting space like a conference room, most designers are focused on connectivity and collaboration solutions that improve the productive functionality of the room, but in the pursuit of improving communications, privacy is sometimes an afterthought. This is for a variety of reasons including lack of experience with the technology, unknown ROI potential, and budgetary concerns. The benefits, in our opinion, outweigh the costs and for organizations wanting to maximize productivity while maintaining privacy, sound masking can be an affordable way of achieving those goals.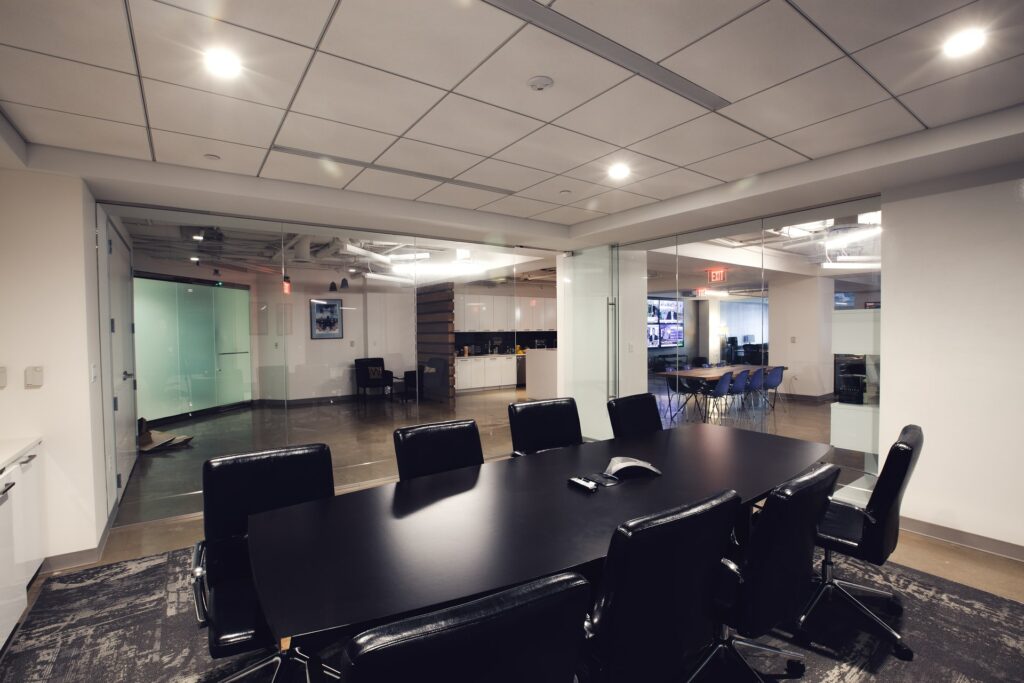 Sound masking works by introducing background ambient noise engineered to match the frequencies of human speech. This ambient noise causes normal speech to sound muddied and unintelligible at various distances. These systems can be scaled up or down easily from a simple conference room to an entire office. For offices, sound masking has been shown to increase productivity by reducing noise-based distractions (music, calls, water-cooler chat, etc.). In conference rooms, sound masking is an effective way of creating speech privacy without employing architectural changes or acoustic treatment.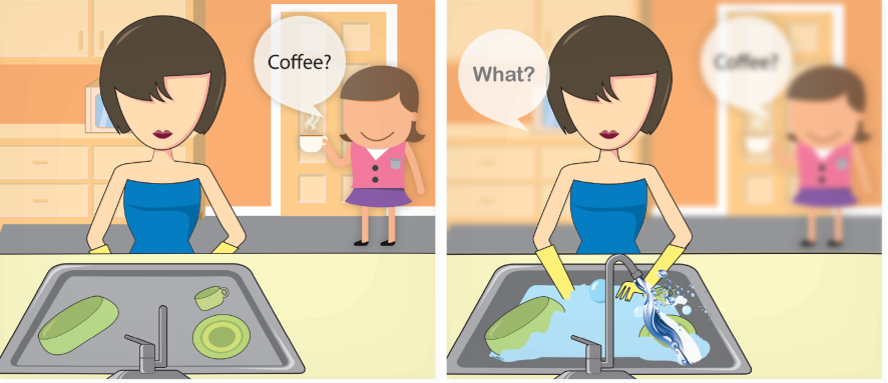 Cambridge Sound (acquired by Biamp in 2018) has been one of the most prolific innovators in sound masking technology. Their Qt series of sound masking systems was developed to accommodate the needs of different situations including centralized multi-room applications to decentralized single-room operation. The Qt Conference Room Edition (QtCRE) was designed specifically to protect discussions within conference rooms by generating ambient noise outside of the conference room.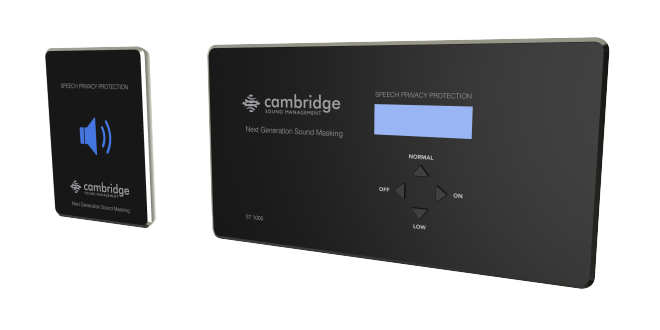 Cambridge/Biamp's QtCRE is powered by "Quiet Technology", a patented direct-field sound generator that emits four distinct non-correlated sounds that repeat every forth emitter automatically. These acoustic signals are engineered based on the work of Leo Beranek, an acoustics expert widely considered one of the fathers of modern architectural acoustic design. This technology allows the QtCRE to be a plug-and-play solution that requires no tuning or programming.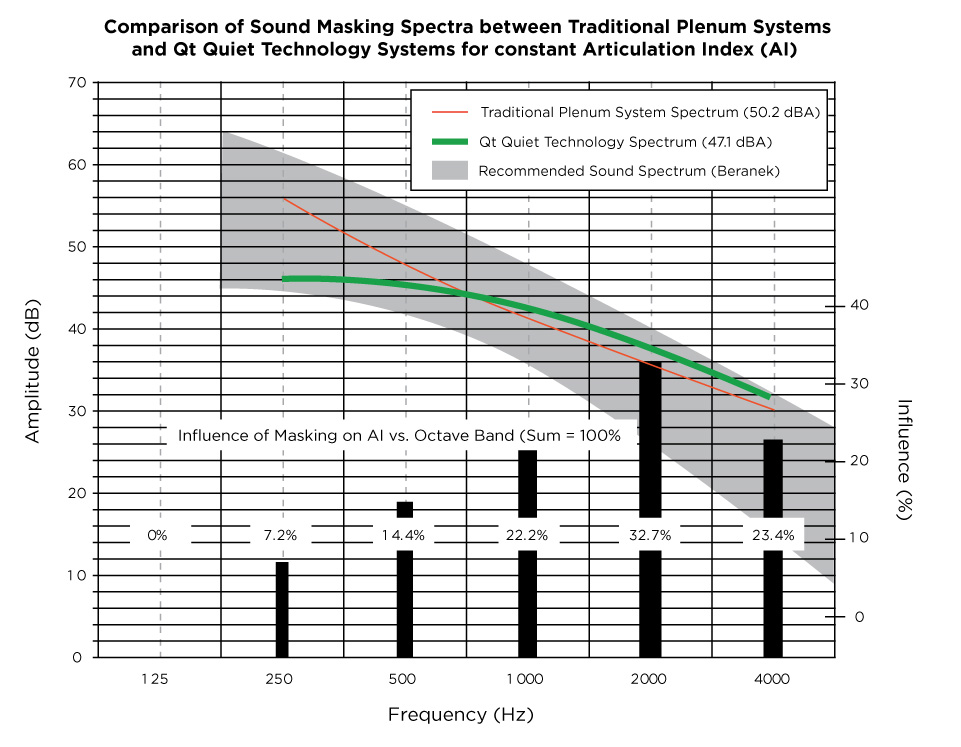 The QtCRE uses eight ceiling-mounted emitters that are installed in the immediate area outside of a conference room and is controlled by the ST1000 module. Qt Emitters can achieve 170 degrees of sound dispersion and deliver noise in the bands that are related to speech: 1000Hz, 2000Hz, and 4000Hz. This system is effective enough to provide speech privacy for conference rooms with up to 40ft. of exposed wall or an area of up to 800 sq. ft. The system is scalable and can support additional emitters (up to 60) for larger areas of up to 12,000 sq. ft. per control module.
EXAMPLES OF INSTALLATIONS: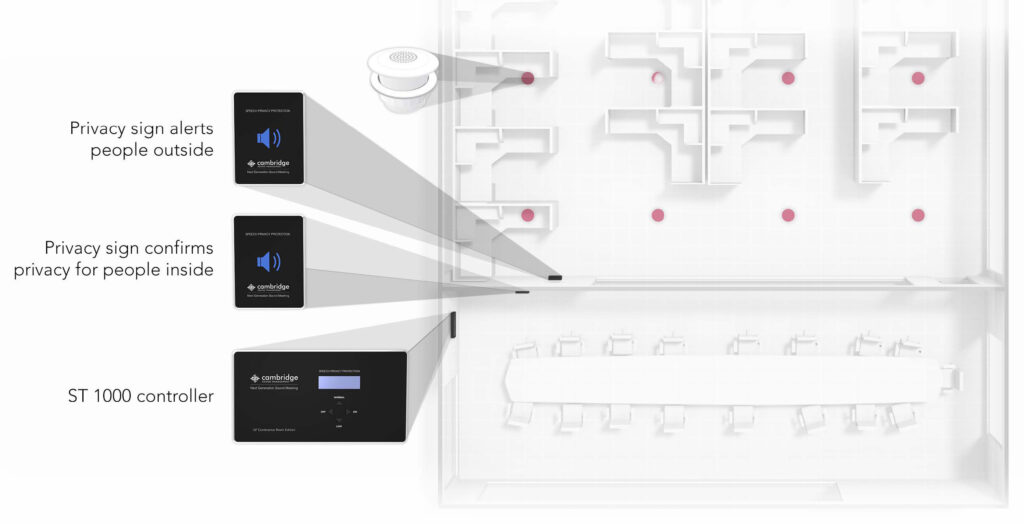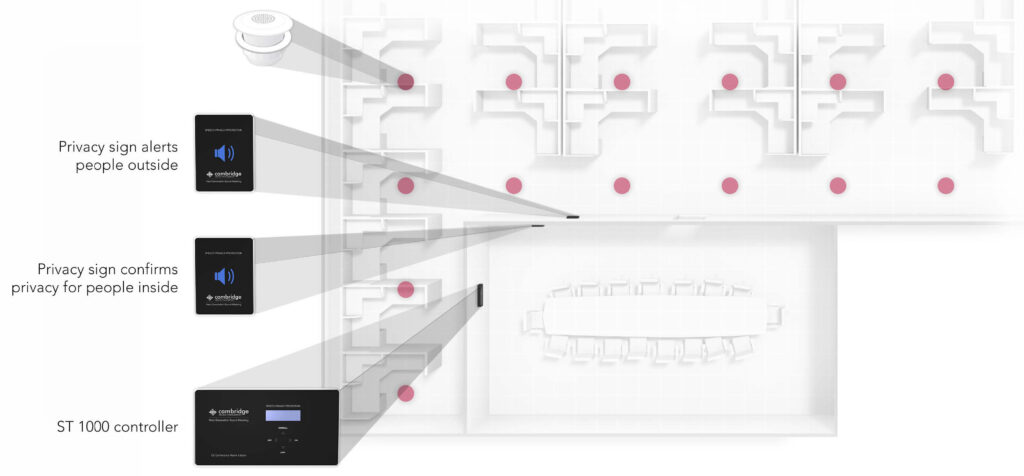 The QtCRE is designed to ramp up or down smoothly to prevent disruptions or area disruptions surrounding the conference room with sound masking levels adjustable in 1/2 dB steps.
Cambridge/Biamp developed this system to be easy to install and integrate into existing control systems like Crestron or AMX. The kit also includes two lighted privacy signs to alert users in and around the conference room that the system is in operation.
The QtCRE kit includes everything you would need to set up a speech privacy solution for a small-to-medium sized conference room including the control module, mounting plates, cables, and emitters.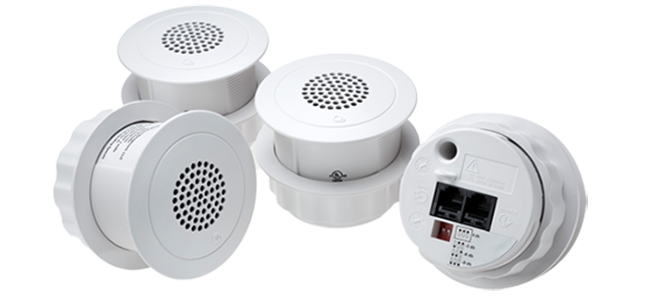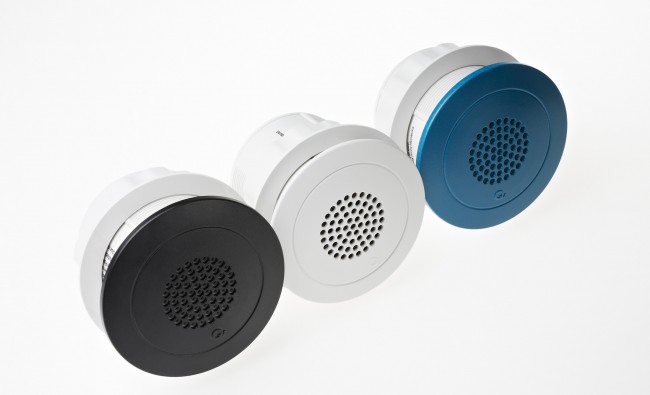 Why you should care:
The QtCRE system is a cost-effective way of integrating an effective sound masking/speech privacy system for a small-to-medium sized conference room.
Scalable system can expand to larger areas from a single control module: from 800 sq. ft. to 12,000 sq. ft.
Non-invasive and installation does no require any architectural changes compared to acoustic treatment or room reconfigurations
Kit includes two lighted signs that automatically activate when the system is in use alerting users in and around the conference room
Smooth ramp up and ramp down on the system reduces workspace interruptions or distractions
Plug-and-play operation requires no system tuning or programming
LEED friendly – only uses 7 watts of power when in operation
If you have any questions on the Cambridge Qt Conference Room Edition or would like to explore integrating a speech privacy system in your office, send us a message below: