NewTek recently announced the release of the latest TriCaster production system, the Mini X, a compact, all-in-one multimedia studio solution and the newest member of the popular Mini family. NewTek hopes to lower the barrier to entry for content creators and broadcasters by offering professional-level features at an entry-level price.
TriCaster Mini X is designed for teams looking to quickly start-up video productions with existing equipment and infrastructure. With native NDI support, Mini X can connect to a variety of NDI-compatible sources from smartphones to 4K PTZ cameras, including audio sources or off-the-shelf HDMI devices.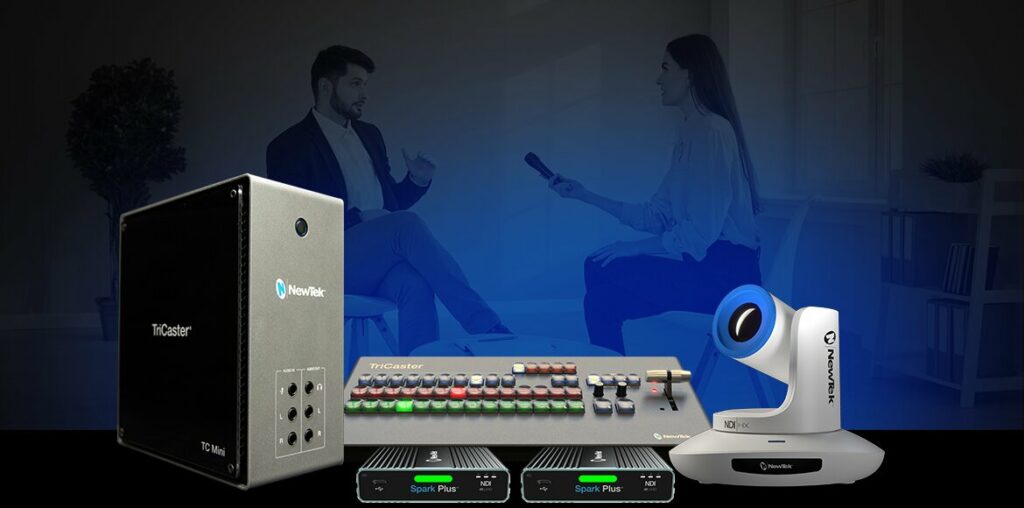 NOTABLE Features
Live Link
Mini X is the first model in the TriCaster family to offer Live Link, a native HTML web rendering tool that allows users to bring any web page or web elements (videos, graphics, HTML 5 motion graphics) directly into a production. Live Link gives content creators endless flexibility to design and create web-based content that can be used in their productions without the need for 3rd party tools.
Check out the Live Link example below:
DataLink
Mini X features NewTek's DataLink technology that allows the TriCaster to pull in data from both internal and external sources in real time. These sources can include scoreboards, SQL databases, webpages, speadsheets, RSS feeds, and XML feeds. Creators can create a variety of templates and apply these feeds dynamically within productions, including weather, scores/game stats, date/time, location data and so much more.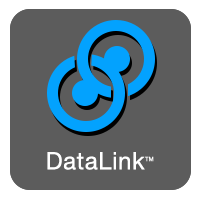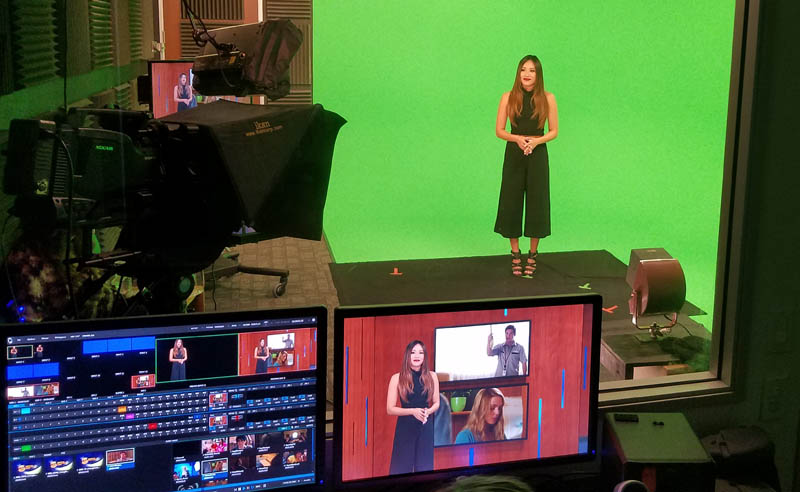 Virtual Sets
Mini X includes NewTek's virtual set technology, LiveSet, a powerful virtual greenscreen tool that can dramatically improve the quality of a production. The integrated feature includes 30+ live virtual sets and box effects, including augmented reality effects, holographic live virtual sets, virtual cameras, and composite sets with multiple virtual environments, set locations, and camera angles. Content creators can leverage these virtual sets to add polish to their productions, particularly for productions in multiple locations or with multiple camera angles.
NDI
Like all TriCasters, Mini X includes native NDI compatibility allowing creators to develop an entire IP-based workflow complete with real-time networked devices (video, audio, KVM controls), remote sources, graphics, and broadcast/streaming capabilities. With the introduction of NDI 5.5, the available toolsets have expanded and improved even further with NDI Router, a matrix router for NDI sources, NDI Remote, a secure way of connecting multiple remote contributors with a simple link, and NDI Webcam, a simple way of expanding your video inputs from popular webcam/video applications.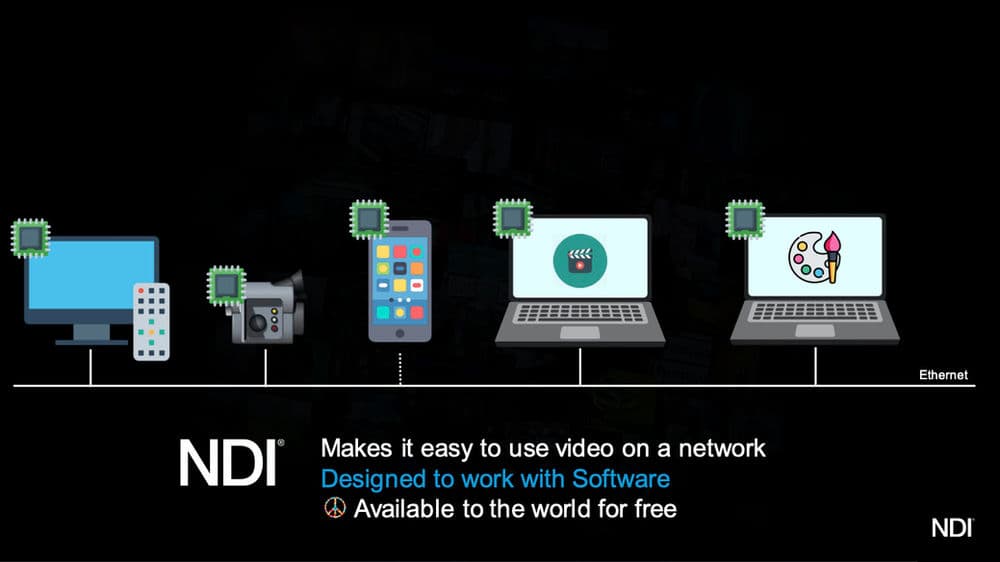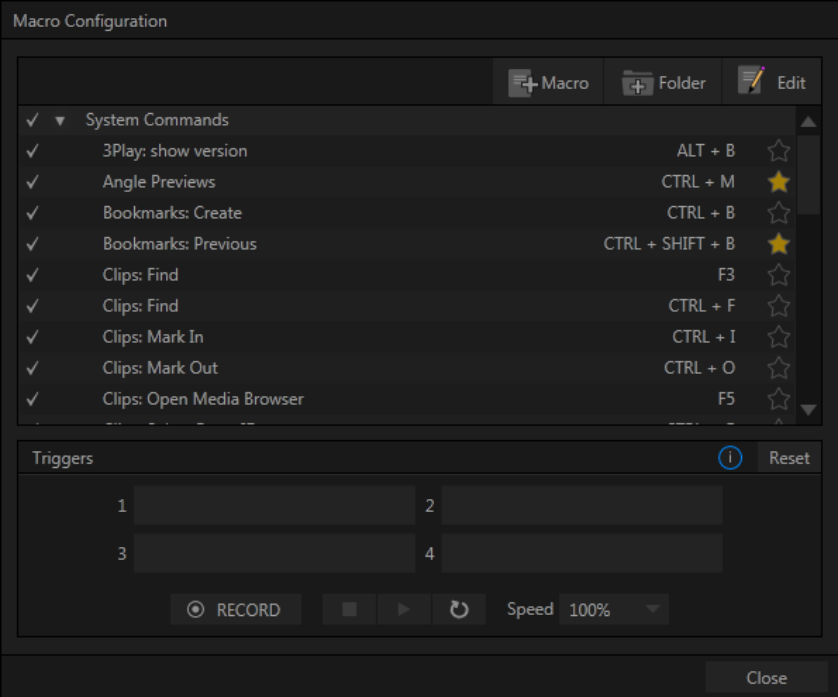 Macros
Mini X continues the practice of giving producers the freedom to operate their productions based on their needs or requirements with programmable macros. With Mini X, creators can record, store, edit, and automate a variety of commands and user-configured sequences. Users can attach commands or sequences to control panel buttons, keyboard shortcuts, hotspots, X-keys buttons, and more. Macros also allow users to attach commands to certain triggers like internal events or state changes that include audio, media playback, tally, and switch actions. Mini X macros can be operated via the web-based interface. If you want to read more about the different things you can do with macros, this is a great resource.
Our Thoughts:
It's obvious that NewTek is listening to its loyal customer base and the market as a whole. As more productions become remote and independent content creators increasingly turn to streaming platforms (YouTube, for example), we believe a void has opened up for a production solution targeting smaller studios wanting professional-grade capabilities, without enterprise-level prices. We think that the Mini X nails in this mission and we wouldn't be surprised if this attracts new content creators to the TriCaster platform who previously couldn't justify the cost. We predict that with the rise of streaming services (Netflix, HBO, Disney+, etc,) and added costs that are approaching parity with legacy cable TV subscriptions, consumers will turn to YouTube, Twitch, or Facebook watch content, and particularly, live streams. Savvy creators will capitalize on this interest and will in high production value to maintain a growing viewership. And with the continuous improvements to NDI, creators will have plenty of tools at their disposal to produce even more engaging and higher quality content.