AV #TechTuesday is a WPS-curated column showcasing innovative technologies in the audio-video-lighting industry that we think you'll find interesting. These posts are NOT sponsored.
Capturing and maintaining the attention of attendees in meetings is even more challenging today than it was 20 years ago. With endless distractions from text messages, emails, IMs, or DMs, people are in a constant battle to maintain concentration. On top of that, people are tasked with keeping notes or records of the meeting adding another layer of distraction. These interruptions may seem minor but can create mental rifts that lead to a derailed train of thought.
For Sennheiser, solving this often overlooked pain point was a driver in designing their latest meeting productivity tool, the TeamConnect Intelligent Speaker or TCISP. The TCISP is a Microsoft Teams-connected smart speaker designed to give hybrid meetings the power of high-quality transcription. That is, the TCISP can transcribe a meeting in real-time and provide those transcriptions to attendees at the end of a meeting. This "killer-app" feature is intended to shift the focus from observation and capturing to collaboration and involvement.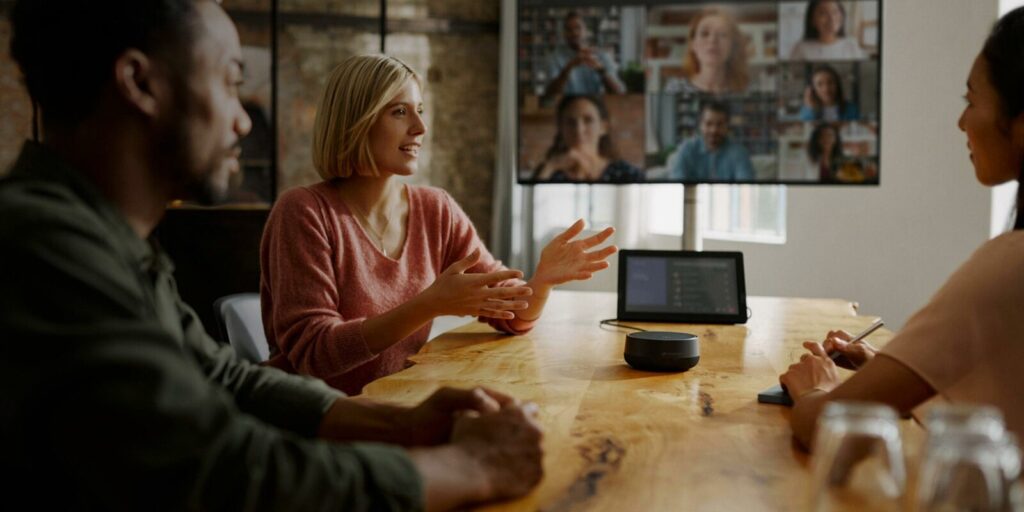 By leveraging Microsoft Team's powerful voice recognition technology, Sennheiser's TCISP can distinguish up to 10 unique voices and transcribe their speech accurately in real-time. These transcriptions are separated by voice or attendee and saved in the Office 365 cloud. Microsoft will then parse the notes and audio by voice and send them to each meeting attendee.

Aside from reducing distractions, automatic transcription is useful for people that may be hard of hearing, remote, or may have attention disorders that make focusing difficult.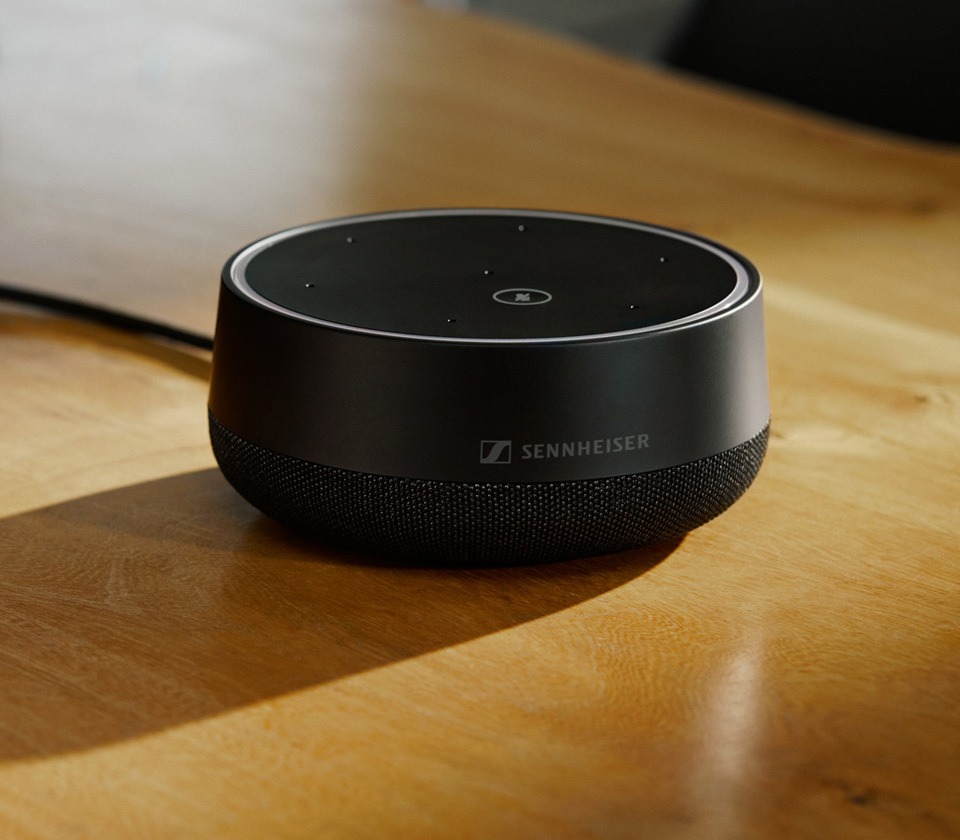 Sennheiser's TCISP also takes advantage of Cortana, Microsoft's intelligent virtual assistant, to expand the capabilities of the speakerphone from simply a speaker/mic and allows users to add new callers/attendees, create notifications or tasks, and screen share all by voice activation. The smart speaker itself features the latest technology integrations from Sennheiser including 7 beamforming microphones and an omnidirectional speaker, both of which can cover an 11.4ft. (3.5m) radius.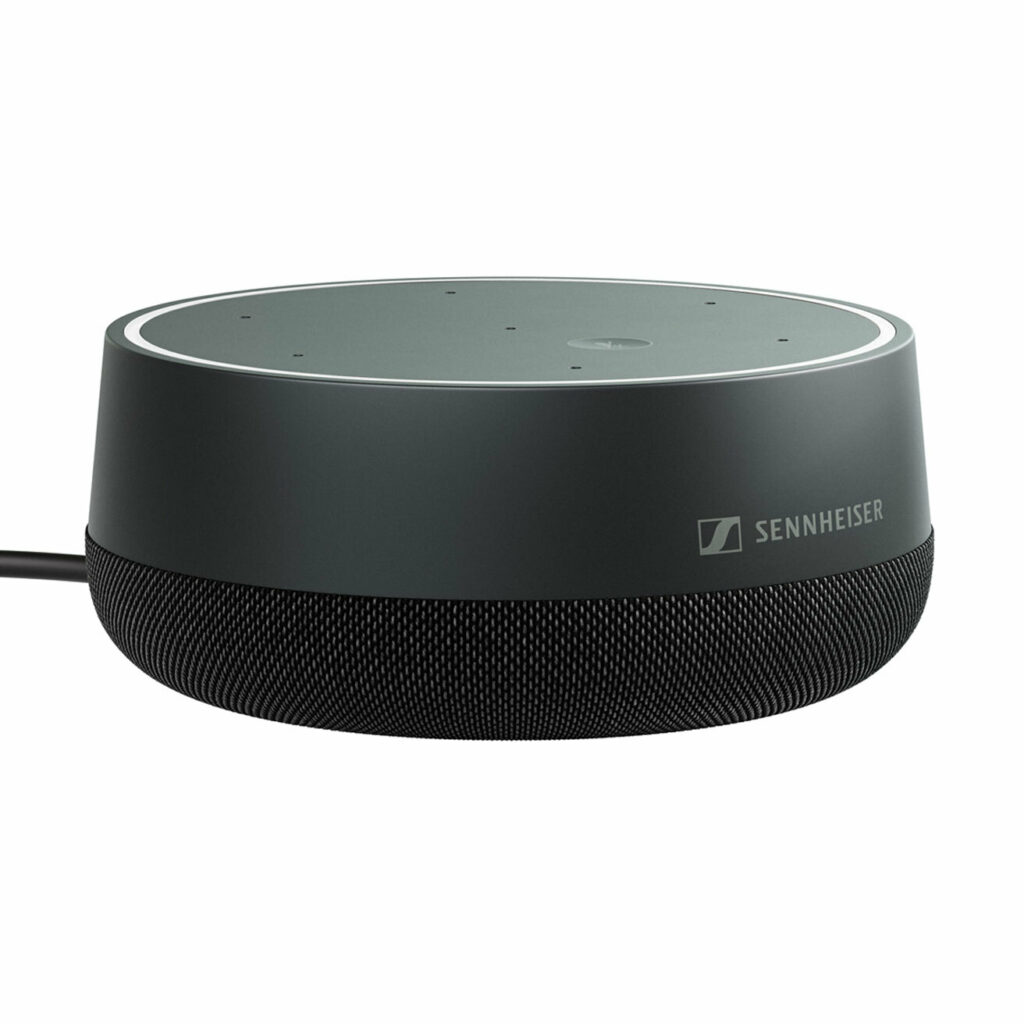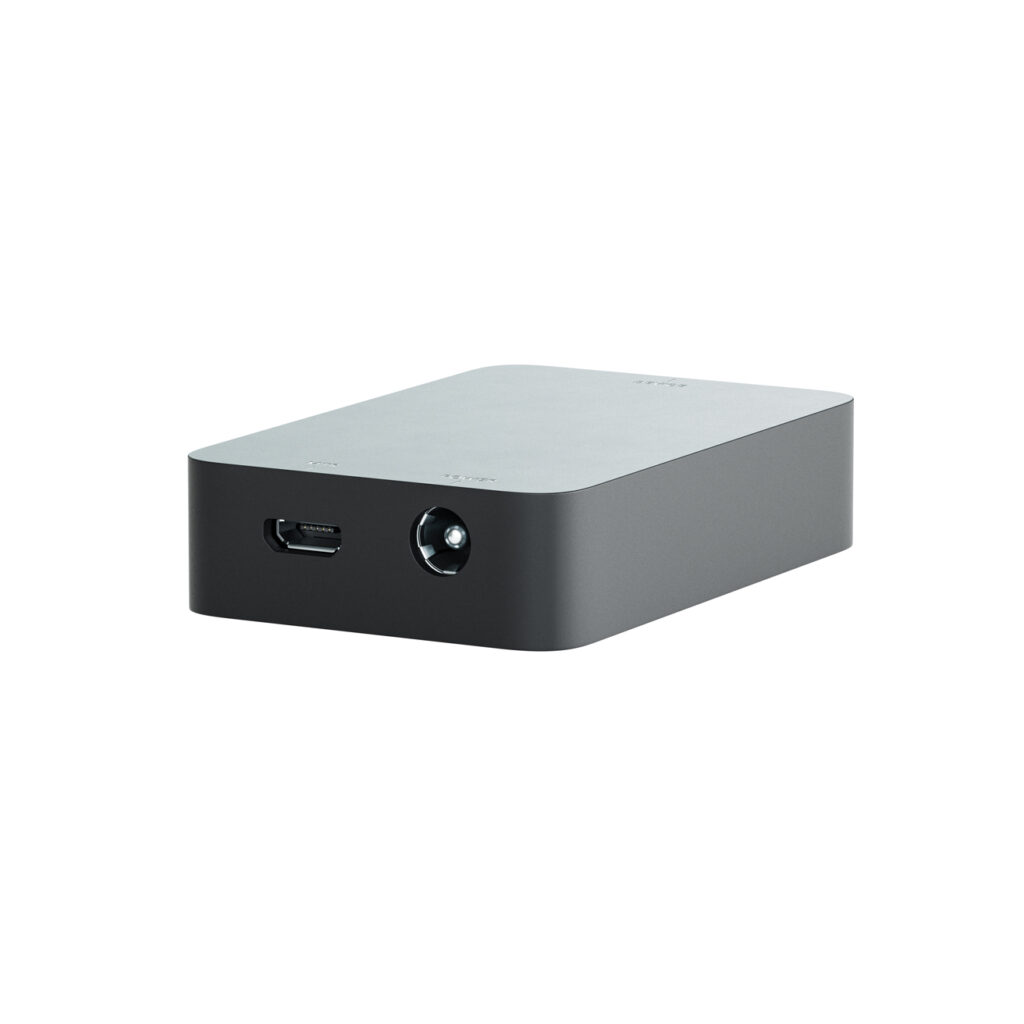 Once configured with Microsoft Teams, the TCISP is ready to be used and requires no additional devices like a desktop or laptop to start working. This integration reduces the need for maintenance or complicated configurations during a meeting.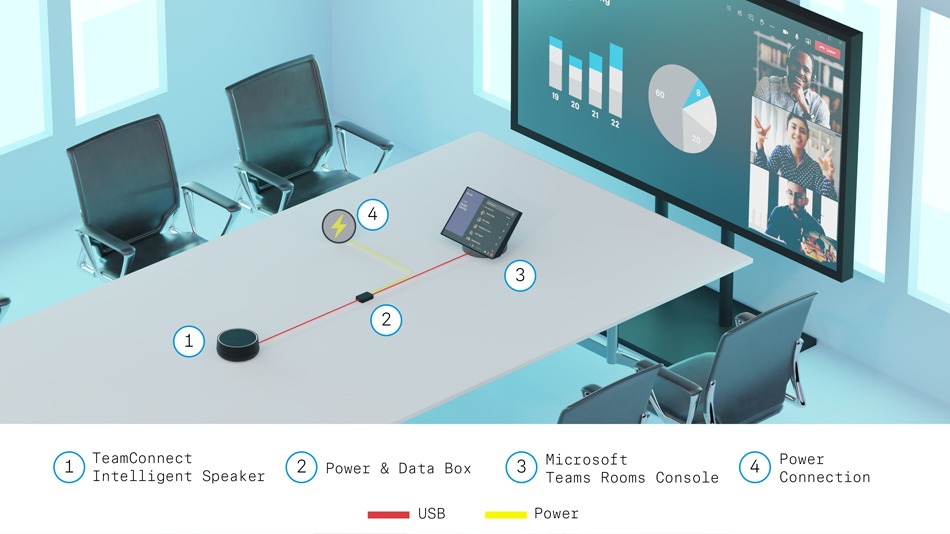 Why you should care:
Automatic meeting transcription allows you to focus more on collaboration and participation rather than note-taking
Automatically transcribe up to 10 unique attendees in real-time during a meeting using Microsoft's intelligent voice recognition technology
Excellent double-talk performance with the integrated 7 beamforming mics and omnidirectional speaker that covers an 11.4ft. radius
Includes Microsoft's virtual voice assistant, Cortana, allowing users to add new attendees, schedule new meetings, or create reminders all by voice (or push-to-talk)
Transcriptions are available immediately after the end of a meeting
To view the Sennheiser TeamConnect Intelligent Speaker spec sheet, click here.
If you have any questions on the Sennheiser TCISP or would like to explore improving the capabilities of your meeting spaces, send us a message below: