AV #TechTuesday is a WPS-curated column showcasing innovative technologies in the audio-video-lighting industry that we think you'll find interesting. These posts are NOT sponsored.
The humble PTZ (pan-til-zoom) camera has become so ubiquitous in today's modern world that many people have a version installed in their own home as part of a security system. In fact, the first PTZ cameras were developed for use in a surveillance setting, but have since "spread their wings" into a wide variety of applications, including film/video productions, virtual classrooms, legislative councils, and more frequently, office conference rooms. Originally, PTZ cameras were relegated to closed-circuit systems that could not be accessible from the outside, but since the advent of the internet and improved networking technologies, many PTZ cameras became IP-enabled, allowing their feeds to be accessed from almost anywhere.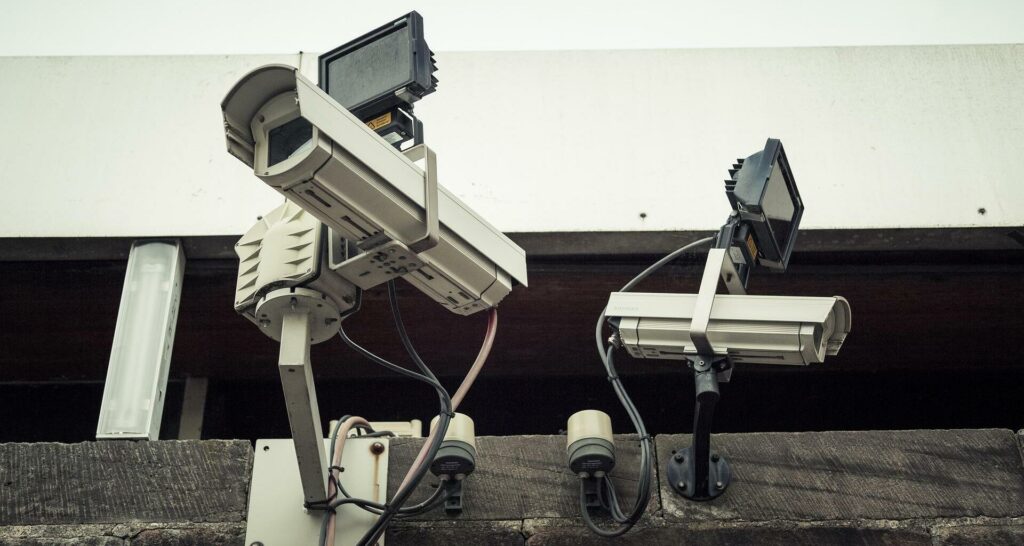 Panasonic is no stranger to the world of cameras, having manufactured video cameras in the 1980s and leading the digital revolution through the 90s with a variety of digital cameras, including the development of Lumix, Panasonic's brand of consumer and professional digital cameras. In 2008, Panasonic introduced its first PTZ camera, the AW-HE100, an HD-capable PTZ with the ability to capture video in 1080/60i or 720/60p formats. Fast forward to 2022 and Panasonic has not let up with their industry-leading innovations and their latest model, the AW-UE80, is proof that the PTZ camera category continues to as versatile as ever.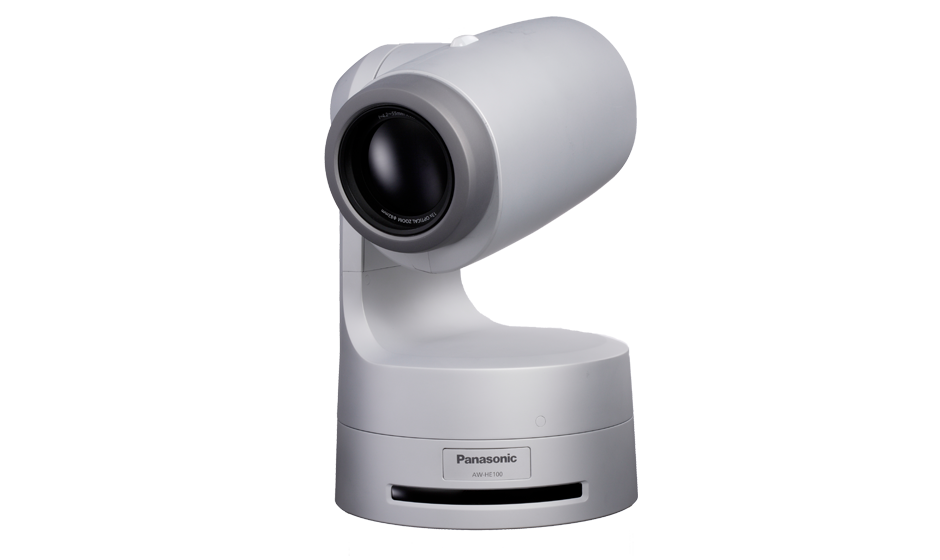 Panasonic's AW-UE80 is a 4K60-capable, IP PTZ camera suited for use in a variety of professional settings, including corporate events, classroom lectures, or legislative sessions. The real magic lies in the smooth operation of the pan-tilt mechanism, which is now a direct-drive unit, eliminating potential errors from belt-style drives. The new direct-drive system is also quieter and more responsive than previous iterations with three speed modes, including Normal at 60°/second, Fast at 90°/second, and Fast2 at 180°/second. The camera head has a tilting range of -30° to 90° (x9) with a maximum noise output of NC25 or less (max of 54dB at 63Hz). Total panning range is +/- 175°.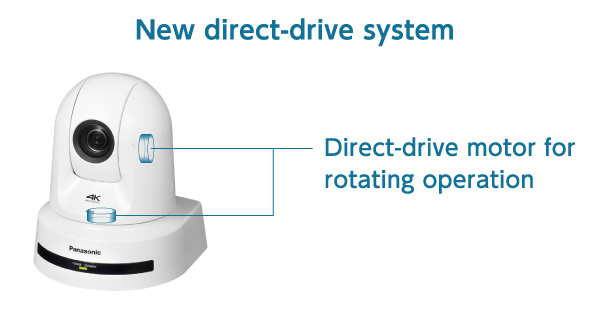 The AW-UE80's utilizes Panasonic's 1MOS 1/2.5-type image sensor with selectable (and variable) white balance and variable chroma amount between -99% to 99% and features selectable OIS 2-axis image stabilization (off, OIS – Stable, or OIS – Pan/Tilt). AW-UE80 PTZ has several electronic shutter speeds based on the image format, including 1/60 to 1/10000 for 60p format, 1/30 to 1/10000 for 30p format, and 1/25 to 1/10000 for 25p format.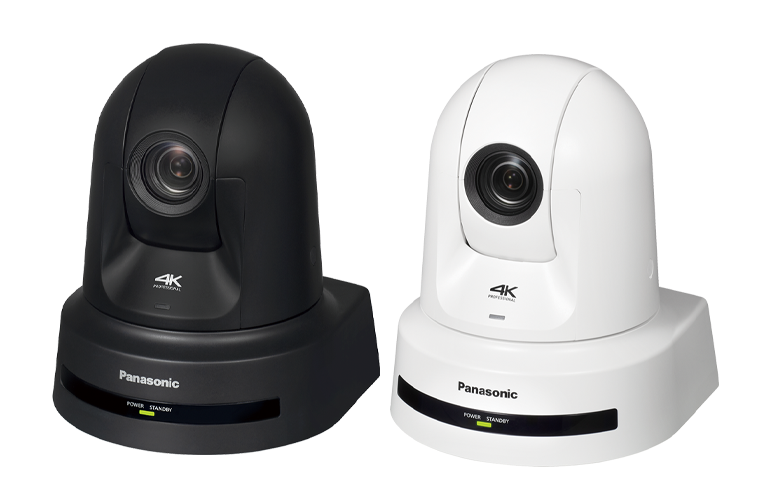 Borrowing heavily from previous models, the AW-UE80 uses a motorized lens with a 24x optical zoom and can extend digitally by 1.4x and 2x. Panasonic recently introduced "i.Zoom" which can maintain an ultra high-definition picture with zooms as high as 28x and 36x zoom for full high-definition. The lens has a horizontal wide-angle field of view of 74.1° to 3.3°; a vertical angle of view of 46° to 1.9°, and a diagonal angle of view of 81.8° to 3.8°. AW-UE80 can maintain stable focus throughout the entire zoom range of 1200mm to 100mm and can be switched between manual and auto-focus.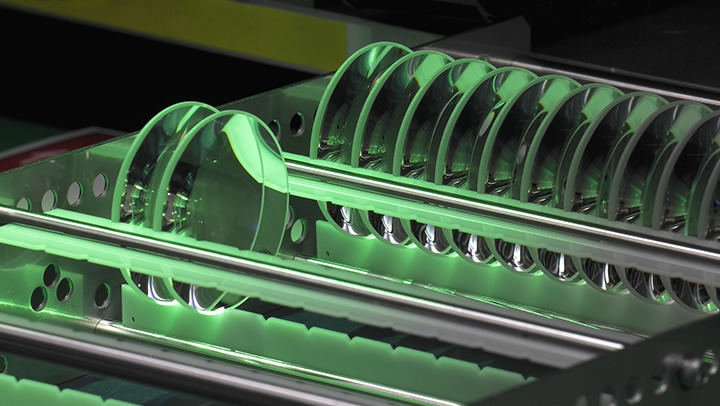 The AW-UE80 supports several IP video streaming outputs, including JPEG (MPEG), H.264, H.265, NDI/HX2 (11, 12, 13 H.264), and NDI HB (High Bandwidth). Frame rates vary from a maximum of 30fps for JPEG streams to 60fps at 60Hz for H.264 with a max bit rate of 24576kbps. H.265 streams can have up to 60fps at 60Hz with a max bit rate of 24576kbps. NDI HX High Bandwidth can output as high as 1080/59.94p and as low as 720/50p.
Video formats include HDMI (4K and HD) and 3G-SDI Out. Outputs via HDMI can take advantage of full 4K resolutions of up to 2160/60p or HD resolutions of 1080/60p. Video outputs via 3G-SDI format can reach resolutions of up to 1080/60p (or 1080/60i) at 60Hz and as low as 720/50p at 50Hz. Each format can be changed through the menu depending on the receiving requirements.

The AW-UE80 also supports a wide variety of IPv4 and IPv6 formats that can be used for not only streaming and video outputs, but for remote camera control. The PTZ camera includes tracking data output that can be used in virtual studio systems or with remote controllers. Both the Panasonic AW-RP150 and AW-RP60 camera controllers will work out of the box with the AW-UE80 and when connected via IP, the AW-RP150 can control up to 200 AW-UE80 cameras. Additionally, up to five AW-RP150 units can control a single AW-UE80.

One interesting addition to the AW-UE80 PTZ, is the incorporation of FreeD protocol which allows for integration into AR (augmented reality) or VR (virtual reality) studio sets by sending pan, tilt, zoom, iris data to an AR/VR tracking system via the on-board RS422 port or through an IP network (UDP).

The AW-UE80 offers several mounting options for added versatility, including twist-mount, ceiling-mounted or tripod mounted with a standard 1/4-20 mounting screw. Additionally, Panasonic offers a heavy-duty wall adapter mount that can be used with a ceiling extension pole. The AW-UE80 is available in two colors: pearl white and black matte.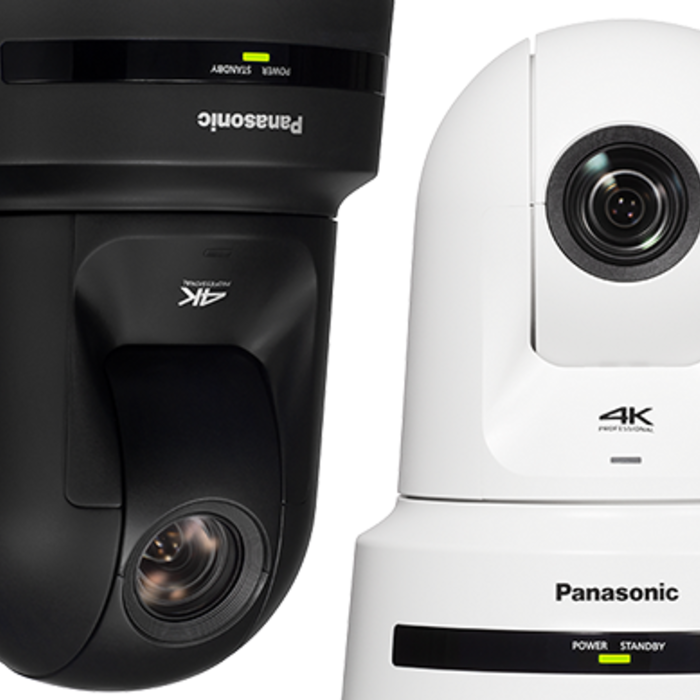 Why you should care:
Supports shooting up to 4K @ 60p and supports a variety of resolutions to match studio requirements
Supports multiple IP-based protocols, including SRT, NDI|HX, and NDI HB (High Bandwidth)
New direct drive system is more reliable, responsive, and quieter
AR/VR-ready with FreeD protocol
Multiple hardware and software-based control options allow for in-person or remote camera control
Variety of mounting options: ceiling or tripod mounting
Incredible, high-definition optical zoom of 24x with "i.Zoom" that extends zoom up to 36x while maintaining high picture quality
74.1° horizontal wide-angle field of view
Multiple pan and tilt speed options
If you have any questions on the Panasonic AW-UE80 PTZ camera or would like to implement an IP video workflow into your facility, send us a message below: