AV #TechTuesday is a WPS-curated column showcasing innovative technologies in the audio-video-lighting industry that we think you'll find interesting. These posts are NOT sponsored.
We often think of teleprompters as large, clunky, and permanent fixtures used for political speeches, but early teleprompters (or autocues) were even more cumbersome, primitive applications that used manually-operated, type-written paper spools. The original teleprompter was invented in 1949 by Hubert Schlafly, an electrical engineer and cable industry executive. Many innovations continued to improve the teleprompter including Jess Oppenheimer's (creator of "I Love Lucy") "in-the-lens" prompter that allowed readers to look directly into the camera while reading a script.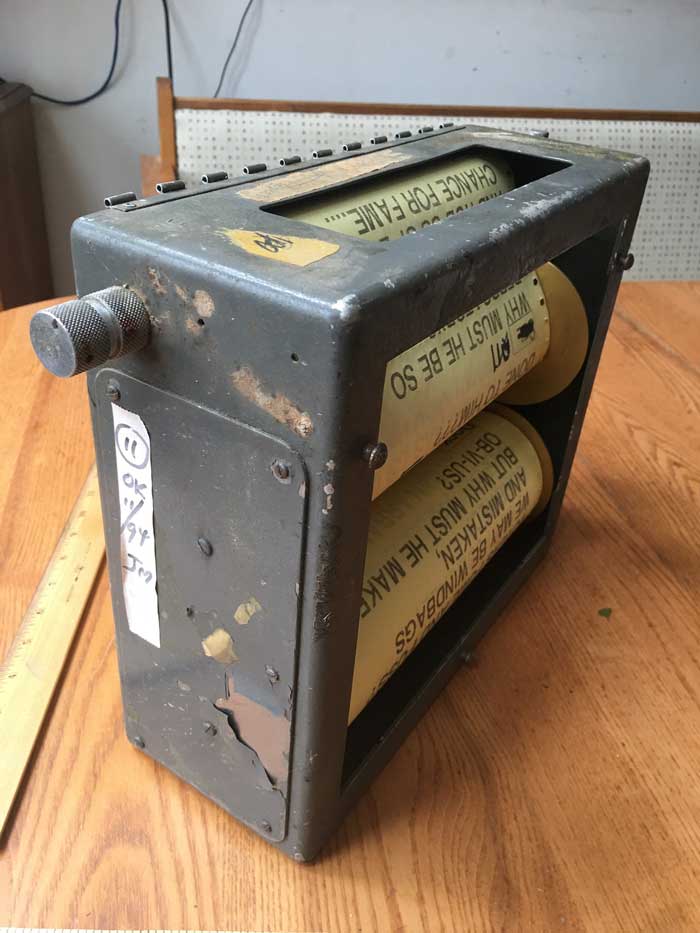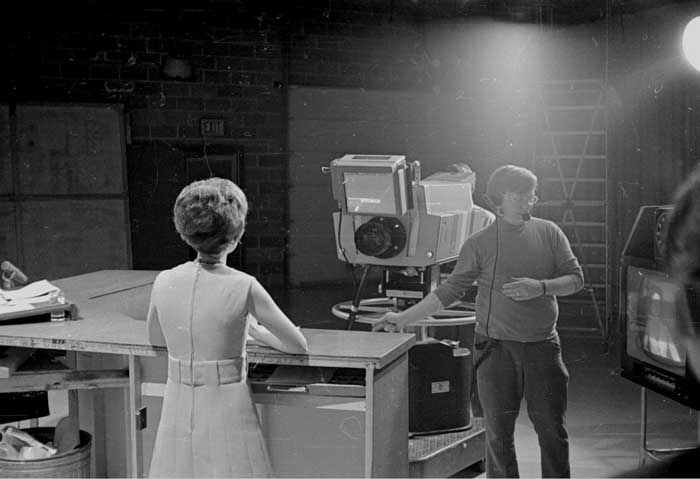 Size Does Matter
As the technology improved, prompters became more automated and ultimately smaller, but portability was not always an important design consideration. This is where Datavideo's TP-800 teleprompter differs.
The TP-800 was designed from the beginning to be as portable and compact as possible, but still has all of the important features you'd expect from a teleprompter. The TP-800 fits nicely within its own hard case and only weights ~17lbs.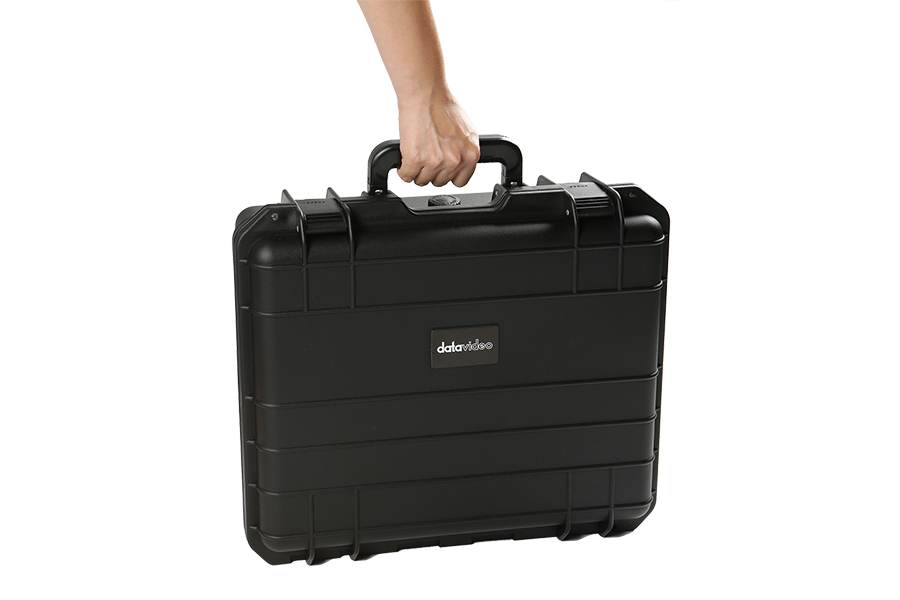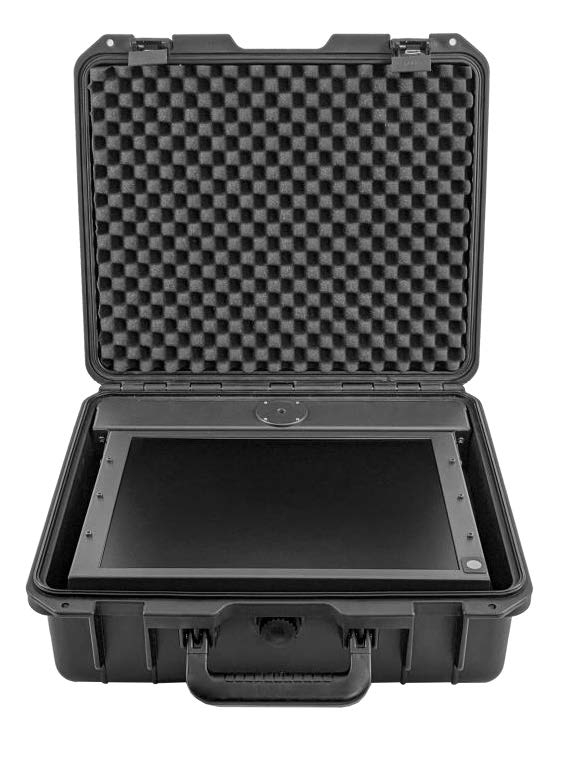 For such a compact prompter, the TP-800 is still remarkably accommodating with up to 5.2 feet of height adjustability from its base for a total of 6.5 feet of height (base+pole). The highly reflective glass is also fully adjustable to set the perfect viewing angle for the reader. The hard case measures 14.7″ in. x 16.9″ in x 6.5″ in.
The TP-800 uses a 15″ 4:3 aspect ratio LCD display with 350 nits of brightness that reflects onto the glass beam splitter and is integrated with a compact PC running the dvPrompter Plus software. The native resolution is 1024×768, but can be set between 480p to 1080p HD. The integrated display includes a variety of ports including two HDMI connection (1x out and 1x in), two USB ports, an ethernet connection, a 3.5mm port, and a microSD port.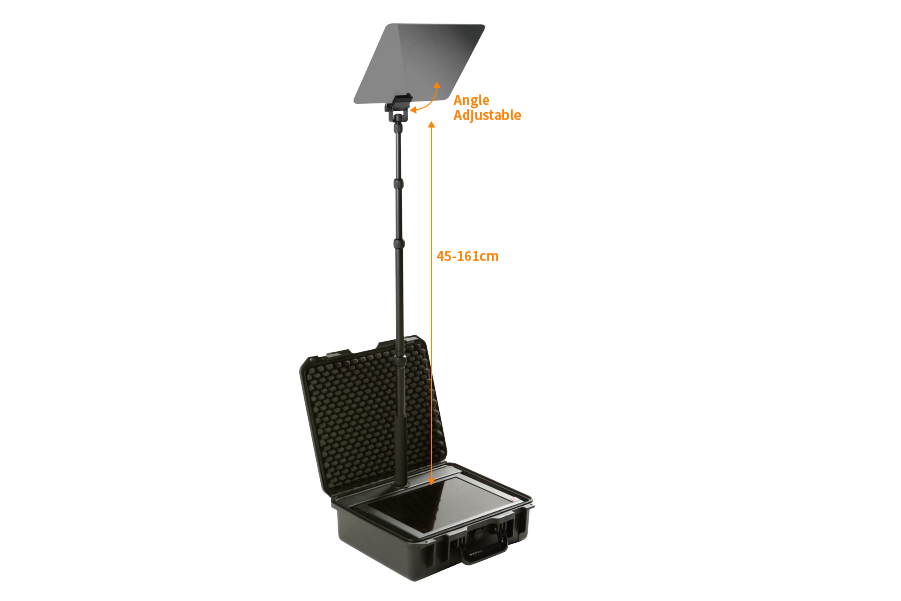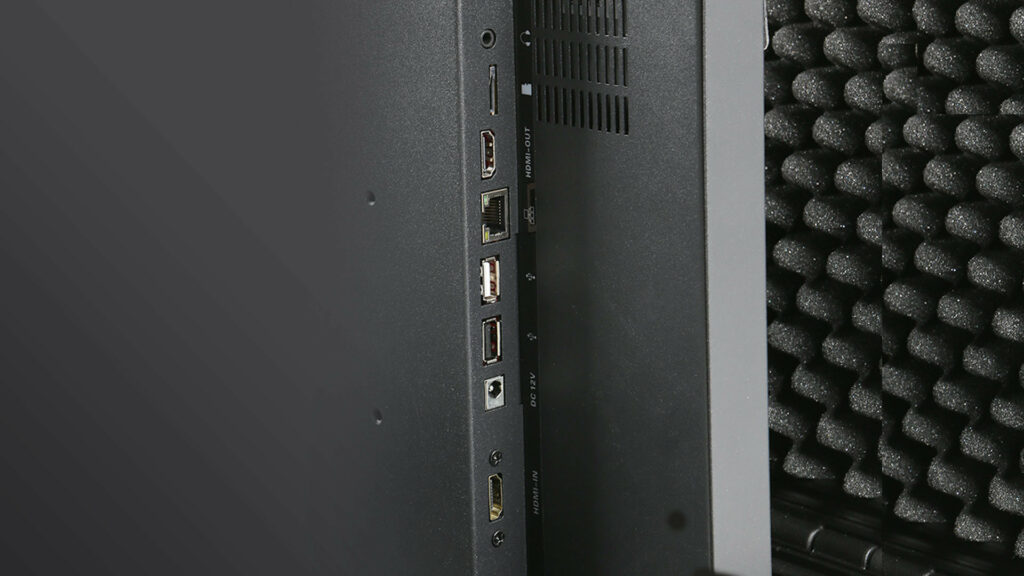 Datavideo's TP-800 portable teleprompter can be controlled remotely in one of two ways: with a computer via LAN connection or with a wired remote via 3.5mm input. Using the onboard dvPrompter Plus software, users can create or edit scripts, create playlists, and add scripts to playlists. DvPrompter Plus has a built-in graphical remote control that acts like a physical remote with start/stop scrolling, increase/decrease text size, increase/decrease scrolling speed, and unload script functionality. The software can update scripts in real time.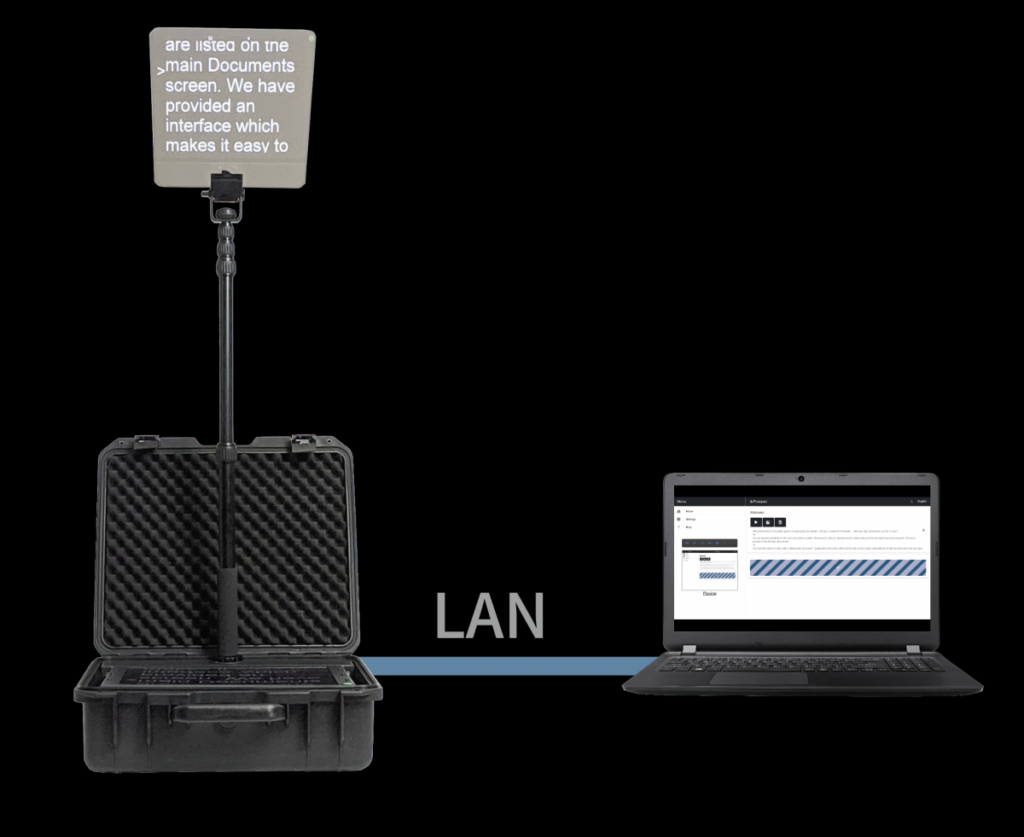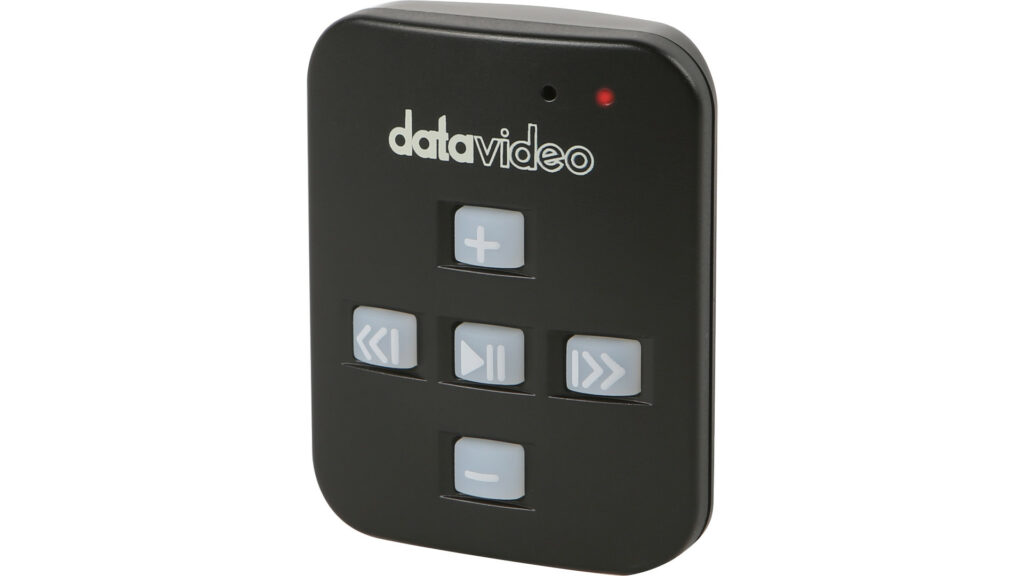 DvPrompter Plus allows you to customize scripts including font style, line height, font color, background color, cue marker, and cue background. The TP-800 also accepts Powerpoint and Keynote slides natively and can be controlled through the wired remote or a LAN-connected PC/laptop.
The TP-800 can be daisy chained with other displays or multiple TP-800s using either LAN connection or HDMI, both of which have ultra low latency. DvPrompter is used to control each TP-800 simultaneously without much configuration.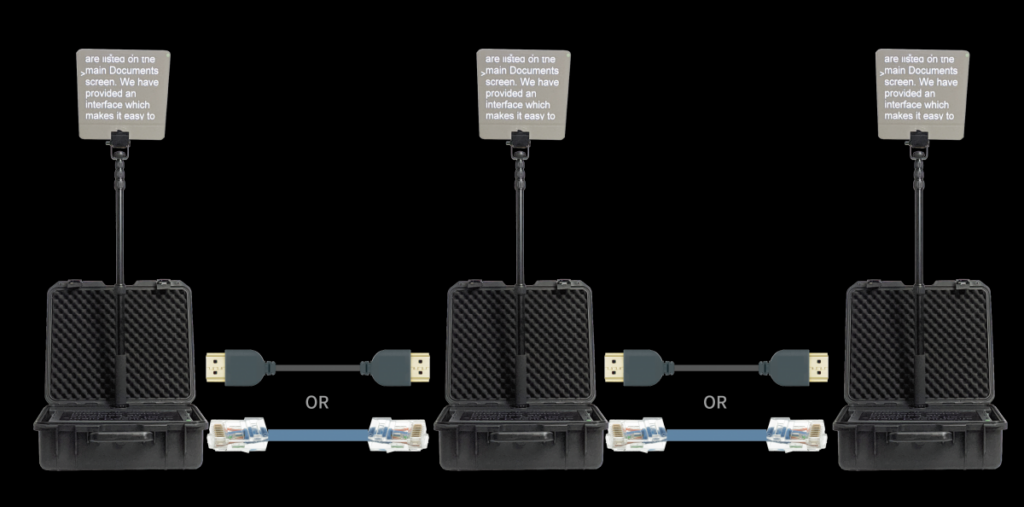 Why you should care:
Having a truly compact and portable teleprompter gives producers and campaign managers more flexibility when choosing a venue or scheduling a segment.
Fast setup and deployment. Everything you need is packed in the hardbody case including a sun hood, 16ft. ethernet cable, USB mouse, and power adapter.
Variety of control options from a wired remote control to a LAN-controller PC or laptop
Comes preinstalled with dvPrompter Plus which can be used to create and control scripts
Support native Powerpoint and Keynote slides
Can be used with a V-Lock battery for total mobility
Multiple TP-800s can be daisy chained to give readers and audiences a more natural experience
Weights just 17lbs.
If you're interested in more information on the TP-800 or have questions on designing a portable event system, send us a message below: