AV #TechTuesday is a WPS-curated column showcasing innovative technologies in the audio-video-lighting industry that we think you'll find interesting. These posts are NOT sponsored.
Movie cameras have been in use for over 100 years and for most of that time, they've used film in some fashion or another. Early on, film was a volatile product that required specialized handling and care to prevent premature exposure. As the technology advanced, film continued to improve and provided filmmakers with excellent dynamic range, but was limited in its frame rate. Film also degrades with time and requires special storage to prevent further degradation.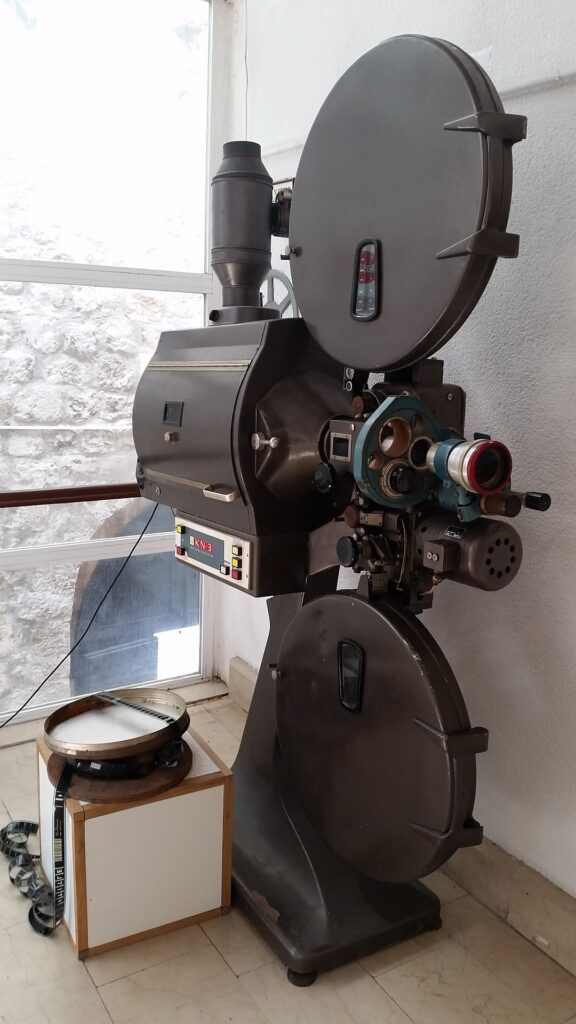 Enter digital filming, which became possible with the lightning-fast advancements in chip and image capturing technology (particularly CMOS sensors) in the late 1990s. Adoption of digital formats happened in cinema happened incredibly fast with the number of digital screens growing at triple digits. Today, almost 98% of all cinema screens in the world are digital.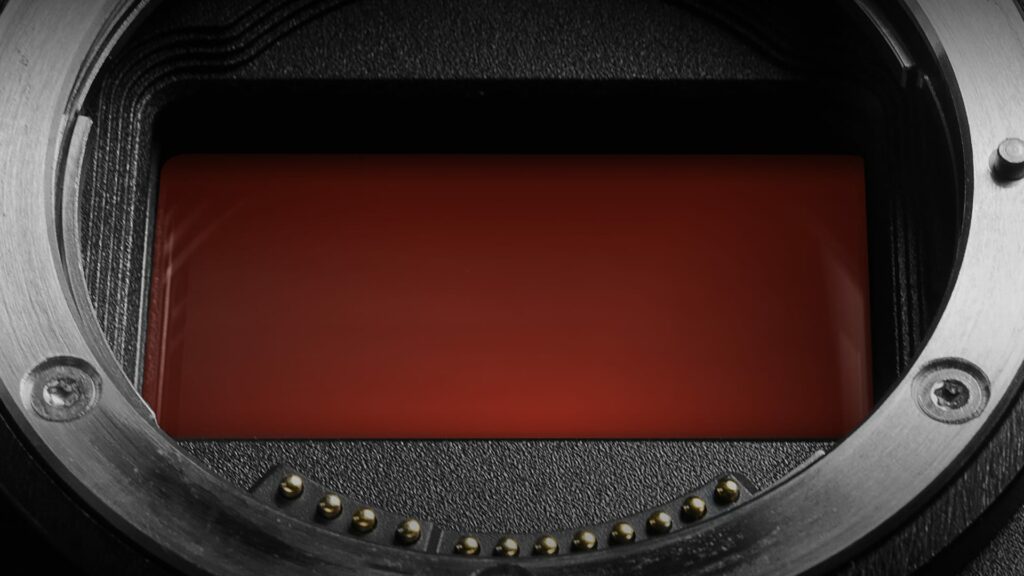 During the digital film revolution of the 2000s, Jim Jannard founded RED Digital Cinema in 2005 with the goal of developing affordable 4K digital cinema cameras. After almost 17 years of research and development, the RED team has developed a wide variety of cameras that have been used by some of the most well-known names in film including Peter Jackson and Steven Soderbergh.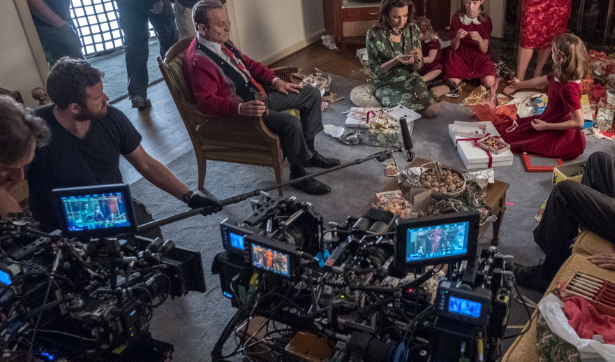 In 2021, RED released what would be their flagship camera, the V-Raptor, a digital cinema camera with the ability to record 8K RAW video at up to 120fps at 17:9. Staying true to its mission, RED designed the V-Raptor to be compatible with industry-standard peripherals with its integrated Canon RF lens mount. When used with an RF to EF adapter, the V-Raptor can use EF lenses further expanding its capabilities.
The heart of the V-Raptor is an 8K 35.4 megapixel CMOS image sensor capable of capturing over 17 stops of dynamic range, the most offered in a RED camera. These specs give the V-Raptor incredible low light performance and make it well-suited for almost any lighting situation. The camera uses a contrast and phase detection autofocus.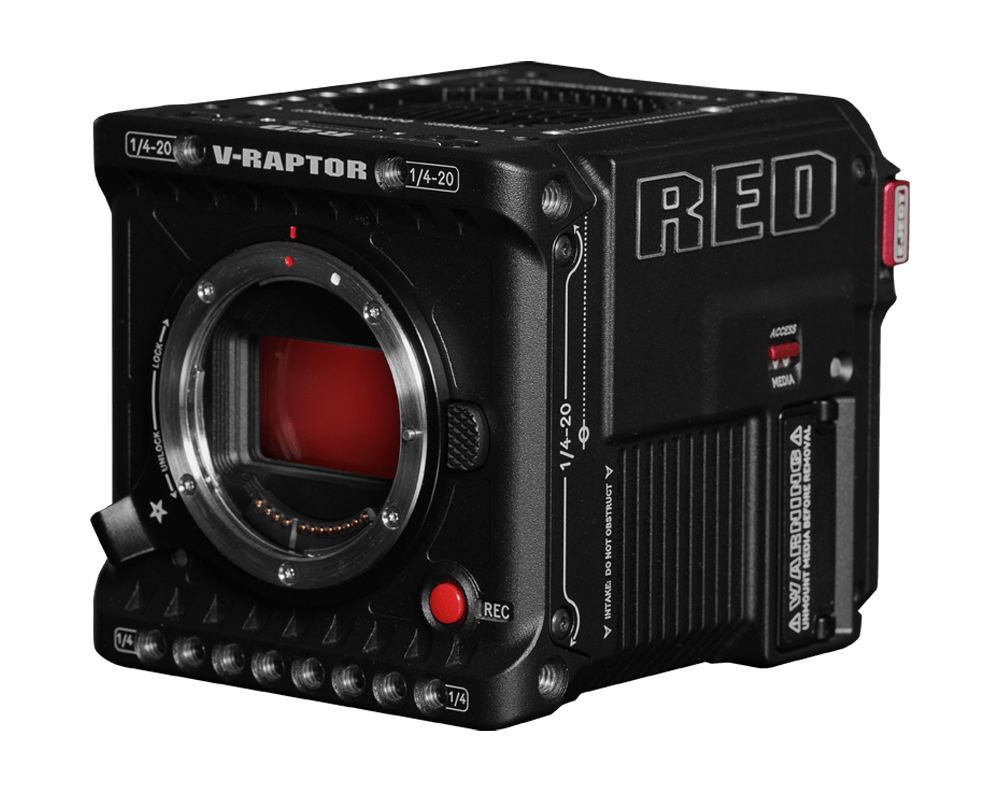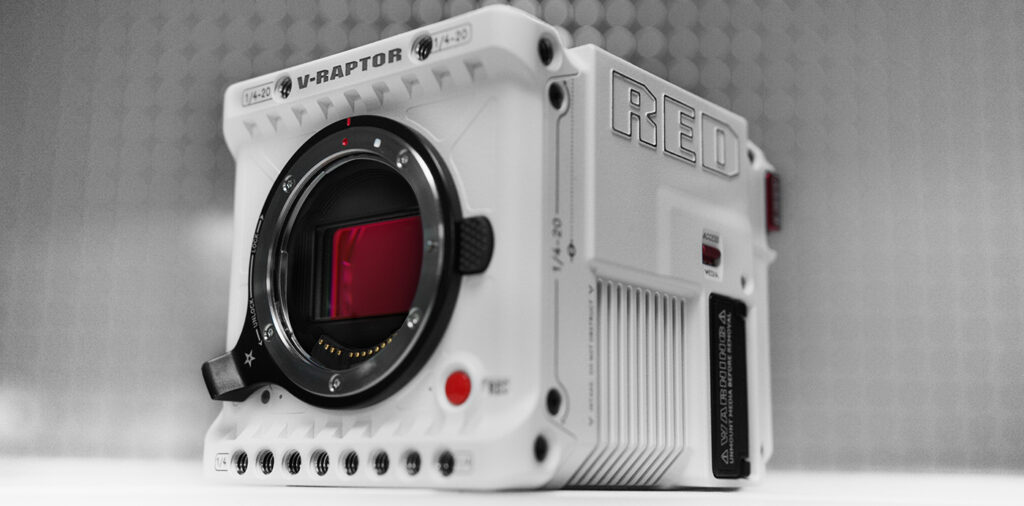 RED knows that every filmmaker has different requirements, so the V-Raptor takes advantage of Redcode, RED's compression codec that gives the camera the ability to film in multiple formats including a 17:9 aspect ratio at 2K at 480fps to 8K at 120fps. At a 2.4:1 aspect ratio, the V-Raptor can capture 2K at 600fps to 8K at 150fps.
Regardless if the RAW video is compressed or not, digital cameras create very large files and require special storage solutions. In the V-Raptor's case, the camera transfers data to the on-board TYPE B CFexpress 2.0 card at an incredible 800mb/sec! V-Raptor can accept up to 2TB cards from Angelbird, Exascend, and RED's own cards. RED has tested the compatibility and performance of the mentioned brands to ensure there's no lost or corrupt footage due to sustained read/writes over long periods.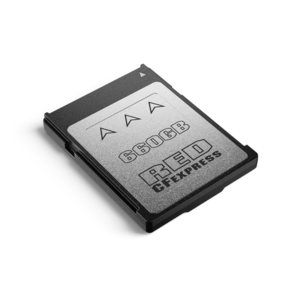 Monitor outputs for the V-Raptor include integrated dual 12G-SDI (up to 4096×2160 4:2:2 for 60p) with several modes including 6G-SDI (up to 4096×2160 4:2:2 for 30p, 25p, 24p), 3G-SDI (2048×1080 4:2:2 for 60p), and 1.5-SDI (up to 2048×1080 4:2:2 for 30p, 25p, 24p). Other outputs include SMPTE Timecode and HANC Metadata. A DSMC3 Red Touch 7″ LCD monitor is available as an extra accessory, but the camera's integrated 2.4Ghz/5Ghz wifi antenna can provide 1080p live video feed for framing via iOS or Android devices. The RED Control app allows for full remote control of the V-Raptor.
For audio, the V-Raptor has integrated dual channel digital mono microphones, uncompressed at 24-bit 48kHz. Audio ports include an integrated dual channel mic/line/+48V input via 5-pin audio port (uncompressed at 24-bit 48kHz).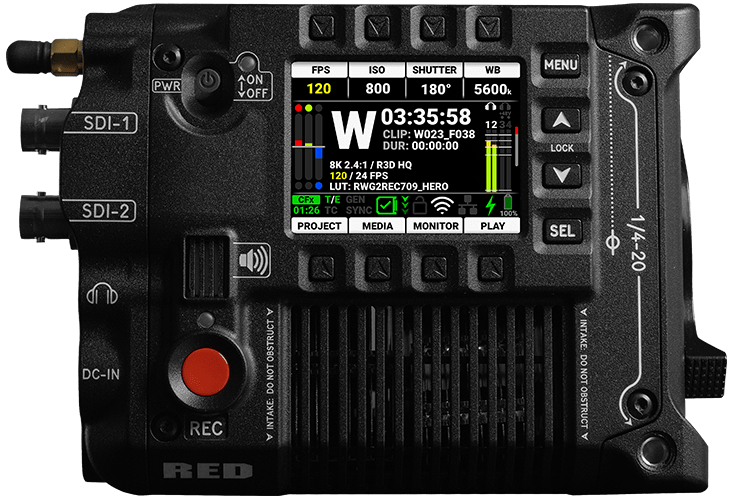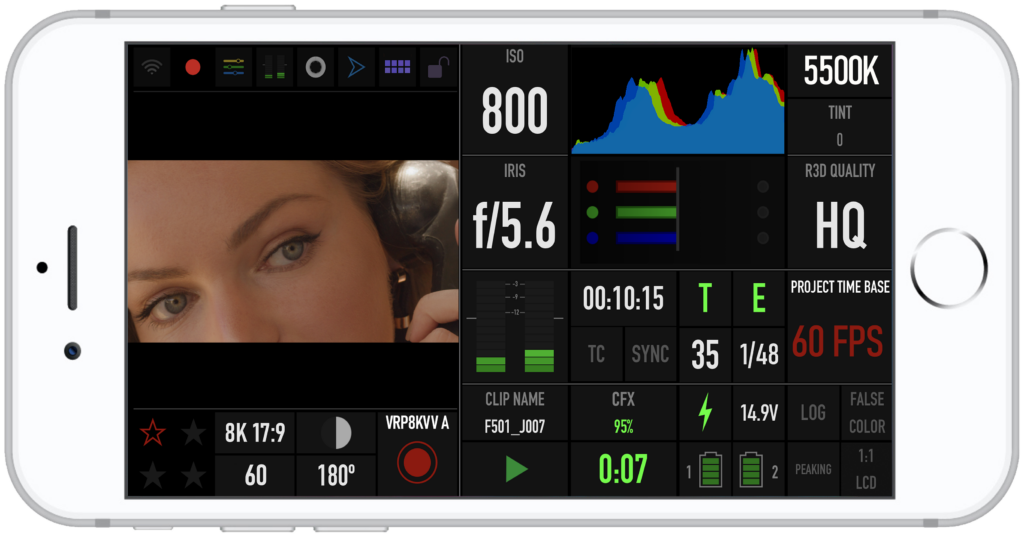 Like all RED cameras, the build quality of the V-Raptor is exceptional. Made to be used in the field, the body weights just a hair over 4lbs. and measures 6″in. x 4.25″in. x 4.25″in. Power is provided by a 6-pin DC-IN or an integrated V-Lock battery interface that has been optimized for Micro V-Lock batteries. RED has tested batteries from a variety of third parties that it considered compatible including Anton Bauer, CoreSWX, Fxlion, GDU, Hawks-Woods, IDX, and Swit.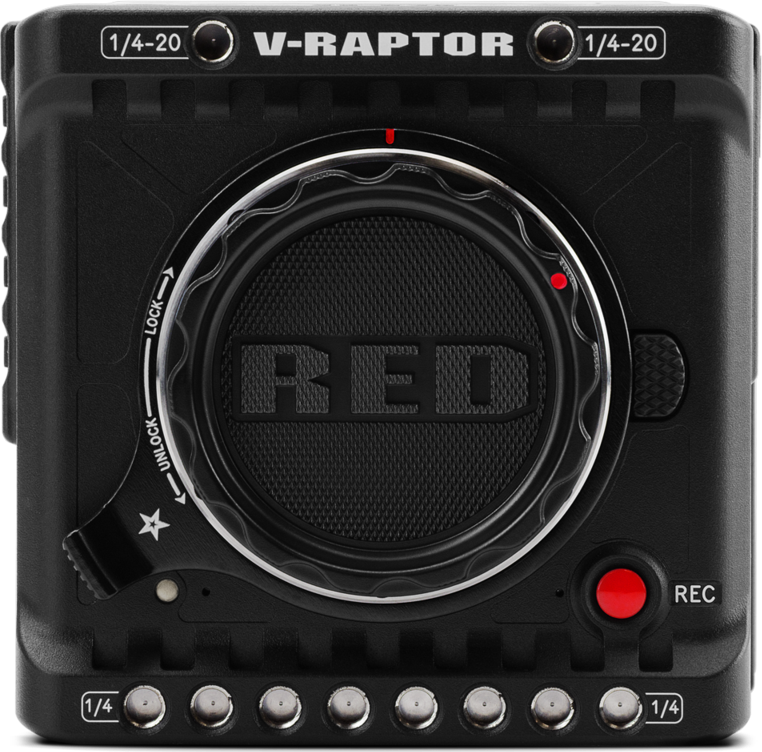 Why you should care:
8K120fps RAW video capabilities! RED is one of the first brands to offer 8K recording at such high frame rates.
Over 17 stops of dynamic range! Almost unheard of in a world where the most high-end digital cameras offer less than 15 stops of dynamic range. This should give filmmakers plenty of flexibility in most lighting conditions.
Ability to record in a wide variety of formats from 2.4:1 to 17:9 and 2K at 600fps to 8K at 150fps
Compatible from factory with Canon RF lenses. RF to EF adapters increase flexibility and allow use of EF lenses.
Designed with integrated V-Lock battery interface and optimized for Micro V-Lock batteries
Wireless remote control capabilities via smartphone (iOS or Android)
Incredibly fast data transfer speeds of 800mb/sec to the onboard CFexpress card
Records using R3D, R3D+ProRes Proxy, and ProRes formats
R3D files are compatible with the most common NLEs including Adobe Premier Pro, DaVinci Resolve, Final Cut Pro X, Avid Media Composer, and more
If you're interested in learning about the RED V-Raptor or any of RED's cameras, send us a message below: