digital display solutions
In a world of endless distractions, competing for attention is critical for organizations and video walls or digital displays are one of the most effective ways of communicating to audiences at scale. Organizations can deliver engaging marketing and advertising campaigns or inform audiences quickly with educational content through video displays.
Digital display technology has come a long way. Smaller bezels, lighter frames, and higher resolutions are now common, but manufacturers are introducing more innovative features each year from stereoscopic 3D to AVoIP distribution.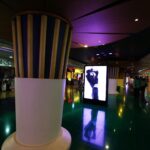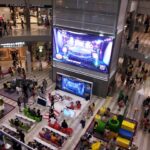 Advertising & Marketing
Cut through the noise and capture your customer's attention instantly with a high-definition video display that can tell your story effectively. Test marketing messages or begin new campaigns remotely without the need for in-person management. Tamper and shatter resistant enclosures ensure your display is protected in high traffic areas.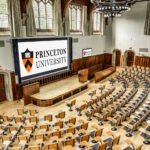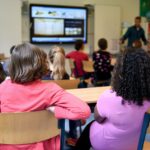 Classrooms & Campus
Present coursework and instruction clearly to students in large classrooms or lecture halls with bright, ultra high definition displays that replace dim and outdated projector systems. Interactive videos displays are also used to provide navigation guidance to new students and communicate important updates or messages instantly throughout campus.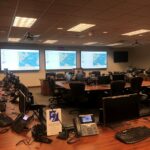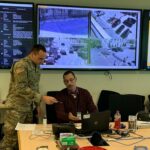 Command Centers
Large video walls with high levels of reliability are used in emergency command and control centers for local, state, and federal government agencies. These video displays systems are often integrated with to a variety of data sources and have to operate in an "always on" environment. Large LED displays can now replace projector-based display system to provide higher brightness and much longer lifespans.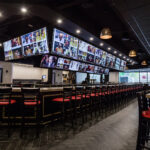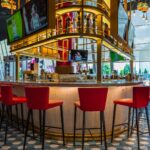 Retail & Hospitality
Self-service checkout and check-in kiosks are in demand with younger consumers expect prompt service. Interactive touch screen displays can help customers get product/service information and make purchases without the need to interact with staff. These video touch displays can improve service efficiencies, reduce the amount of staff required, and eliminate bottlenecks in high volume situations.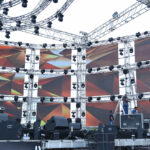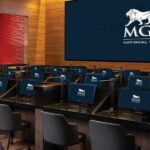 Entertainment
Create impactful experiences for audiences in both indoor or outdoor venues with customizable lightweight displays that can be deployed and broken down quickly. For very large venues, video displays give audiences a sense of immersion that exceeds expectations. These display systems also have the benefit of being durable, easy to assemble or disassemble, and can be scaled due to their modular design.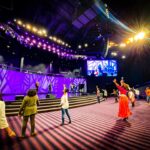 Worship
As congregations change and evolve with time, the mission remains the same: communicate with followers and spread the message. Using every tool to keep congregants engaged during services is paramount. Digital displays are used not only with IMAG systems (video image magnification for speakers/performers), but also to increase engagement by allowing congregants to participate. For larger venues, followers are able to enjoy the same experience anywhere in the sanctuary.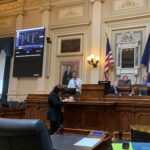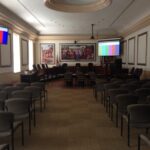 Government & Legislatures
Many legislative bodies are under pressure to adapt to the changing needs of their constituents which requires that every session be as efficient as possible. Video displays improve the quality of presentations by providing high-definition text, data, and relevant materials to all members. The reliability improvements over a traditional projection-based system reduces maintenance costs and all but eliminates downtime.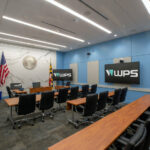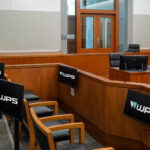 Court Systems
More and more court systems are adopting large digital displays in courtrooms for evidence and fact presenting. These systems provide much higher brightness and resolution than projection-based systems at a lower cost. Because these displays are typically managed centrally through a video distribution system, the displays can serve multiple purposes by presenting docket information, emergency notifications, and news broadcasts.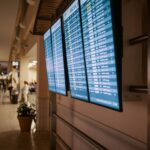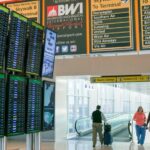 Transportation & Wayfinding
The goal of any transportation hub should be to connect travelers with their destinations as safely and efficiently as possible. The flexibility of digital displays plays a crucial role in these situations whether its displaying accurate arrival/departure information, notifying passengers of emergencies, or presenting maps for wayfinding. Because of their reliable always-on performance, high resolution, and low cost of deployment, video wall displays are one of the most cost-effective ways of improving your passenger's experience.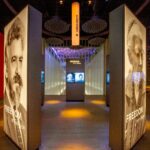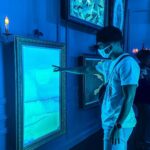 Museums & Art Exhibits
The museum experience is changing at a rapid page due to cultural and preference changes. To keep audiences engaged, museums are deploying "living" exhibits that leverage interactive, high definition video displays that combine storytelling with activities. These types of exhibits resonate strongly with attendees and build a deeper sense of imagination leading to a better understanding of the subject matter. Interactive exhibits are affordable and easily customizable depending on the requirements of the exhibition.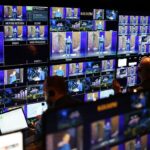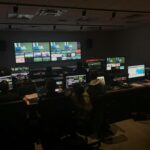 Broadcasting & Production
Picture perfect video productions require skillful editors. Using multiple ultra high definition displays gives editors and engineers a true depiction of the source video and allows for accurate changes to be made on the fly. For production studios with a large amount of video sources, a video wall with each source gives producers visibility into the quality and reliability of each source. The inherent high definition and reliability of displays translates to very low downtime and interruptions.
we work with the best