Picture this scenario: you've worked for weeks on a presentation that will be seen by a large group of people. You connect your laptop to the video cable and nothing happens. No image or error message to diagnose. Your perfectly developed presentation has been ruined by a presentation system that isn't doing the one thing it was designed to do.
Surprisingly, this is an all too common situation and is typically caused by outdated technology that can't be configured for use with today's devices. Our philosophy has always been to design presentation systems that are future-proofed, intuitive, and easy to use so that you can focus on your perfect presentation.
present perfectly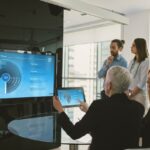 Wireless Presenting
Perfect for lecture halls, board rooms, courtrooms, auditoriums, convention halls, meeting & seminar rooms, houses of worship
Your presentations don't need to be tied down to a physical connection. A wireless presentation system allows you to stream presentations directly from your laptop or tablet and still retain full control. In situations where multiple people are presenting, moderating and switching between presentations is as easy as pushing a button.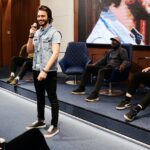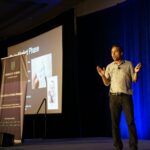 Wireless Microphones
Perfect for universities, houses of worship, auditoriums, convention halls, meeting & seminar rooms
Don't let your message be held back by cables. Wireless microphone technology continues to get smaller and lighter with higher fidelity allowing you the freedom to explore the stage while delivering a crystal clear presentation. Wireless microphone systems can also be integrated with recorded audio for use in virtual seminars or presentations.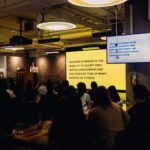 Ultra HD Projector Systems
Perfect for convention halls, lecture halls, meeting & seminar rooms, auditoriums, houses of worship
Provide a great experience to audiences with a bright and high definition projection system that can appear and disappear remotely. The latest projection technology ensures long life and low maintenance with the use of lasers or LEDs as a source. This technology can provide excellent clarity and output even in well-lit rooms like classrooms, lecture halls, or seminar rooms.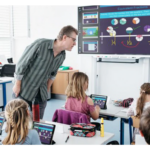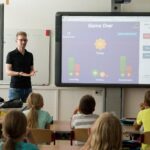 Smartboards
Perfect for lecture halls, meeting & seminar rooms, boardrooms & conference rooms
Blackboards (chalkboards) have been a part of educational history for almost 1,000 years and even with the overabundance of technology, they still serve an important function for instruction. With the introduction of virtual lectures, chalkboards are limited, but smartboards offer the same functionality with much greater integration for the online world. Because smartboards are used with projectors, they can serve many purposes making them flexible for almost any lesson plan.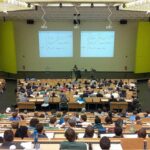 Tuned Loudspeakers
Perfect for lecture halls, convention halls, houses of worship, meeting & seminar rooms
Every great presentation needs great audio for ever member of the audience, near and far. Sound reinforcement systems are designed around the natural acoustics of a space to minimize reverberations and provide a consistent experience. Many lecture halls and seminar rooms benefit from surround sound applications that help create a more immersive setting.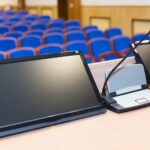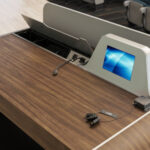 Connected Lecterns
Perfect for lecture halls, convention halls, meeting & seminar rooms, houses of worship
Lecterns aren't just great places to keep notes, but they act as a focal point for the audience and helps set a tone for presentations. Lecterns also serve as the connection point for devices such as tablets and laptops and the control center for many of the AV functions of the room like lights, audio, projectors, and cameras. An integrated lectern can simplify the rooms operations and give speakers more control of their presentations.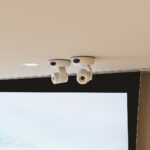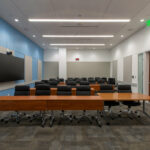 Ultra HD PTZ Cameras
Perfect for lecture halls, convention halls, meeting & seminar rooms, houses of worship, board rooms, auditoriums
Presentations are at their best when everyone can participate. In today's hybrid world, having multiple methods of engagement is more important than ever. With an HD PTZ camera system, your presentations can be broadcast live or saved for future use. The latest camera systems are completely hands-off, feature auto-tracking capabilities that require no input from the user, and offer incredible image quality. When integrated with audio, they help deliver an immersive experience for audiences on-premise or remote.