Background and Scope of Work
The University of Central Florida Knights Division I baseball and softball teams have a storied history that includes many conference and tournament championships. The men's baseball team was originally founded in 1970 as a club team, but officially began playing under the UCF banner in 1973. In its 50 year history, the men's baseball team have made a dozen NCAA tournament appearances and won six tournament championships. The women's softball team has a more recent history, being officially founded in 2002 under head coach Renee Luers-Gillispie and has appeared in eight NCAA tournaments and won three conference championships. In their short 20 season history, the women's softball team has maintained a winning average of .620 with only two head coaches.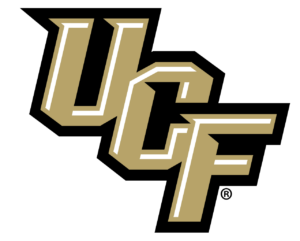 Each UCF team has a dedicated field for games and practice: John Euliano Park for the men's baseball team and the UCF Softball Complex for the women's softball team. UCF wanted to showcase the success of each team and give fans a superior gameday experience at each stadium with improved audio, communication, and press box controls. With the help of Oelrich Construction as general contractor and Anthony James Partners as system designer, WPS was selected to engineer and replace the existing horn-style loudspeaker systems with an updated, distributed audio system for both parks.
John Euliano Park:
The existing sound system for the 3,000-seat John Euliano Park consisted of horn-style loudspeakers that were installed during the construction of the stadium in 2002. UCF wanted to replace the existing system with a modern, networked audio system driven by a Q-SYS Core 110f DSP that manages a series of Tannoy AMS-8DC loudspeakers and Fulcrum Acoustics CX826-WR and FH1565-WR1 loudspeakers powered by a 4-channel Powersoft Quattrocanali 4804 power amplifier. In the pressbox, front-of-house mixing is accomplished with a Midas M32R 40-channel console. Vocal duties are handled by a Shure SM58-LC cardioid microphone and a ULXD2/58-G50 wireless microphone attached to a ULXD4D receiver.
Loudspeakers were distributed throughout the stadium, including:
Club level
Main canopy
Under balcony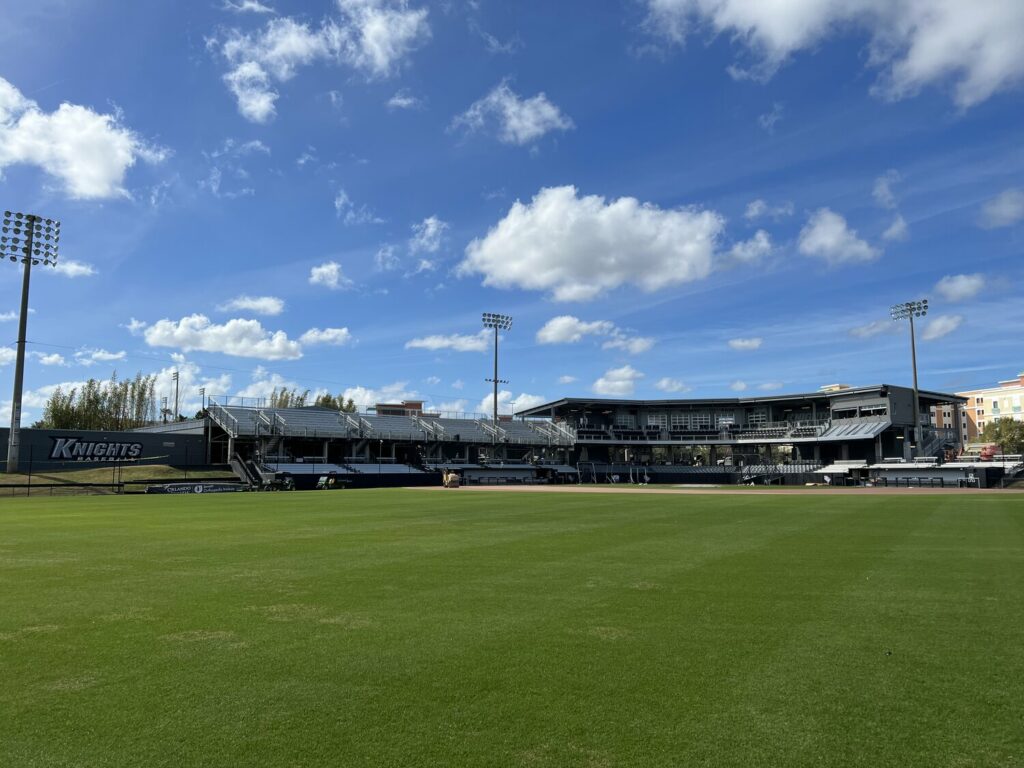 UCF Softball Complex
Officially opening in March of 2006, the UCF Softball Complex is a slightly scaled-down version of John Euliano Park, but received many of the same audio system upgrades including a series Fulcrum Acoustic CX826-WR and FH1565-WR1 loudspeakers located on the front face of the pressbox powered by a Powersoft Quattrocanali 4804 amplifier. A networked Q-SYS Core 110F DSP handles the audio processing and a Midas M32R console manages front-of-house mixing in the pressbox. Like John Euliano Park, Shure SM58-LC cardioid and ULXD2/58-G50 wireless microphones are used for announcers.