Background and Scope of Work
Rutgers University is a world-class, public research university that has a long academic and athletic history in the United States. In fact, Rutgers was one of the first American colleges to participate in intercollegiate sports and was one of four schools to set the rules that would govern the new sport of football. Because of its impact on the sport and participating in the first college football game in the country against Princeton on November 6, 1869, Rutgers today is widely considered "the birthplace of college football".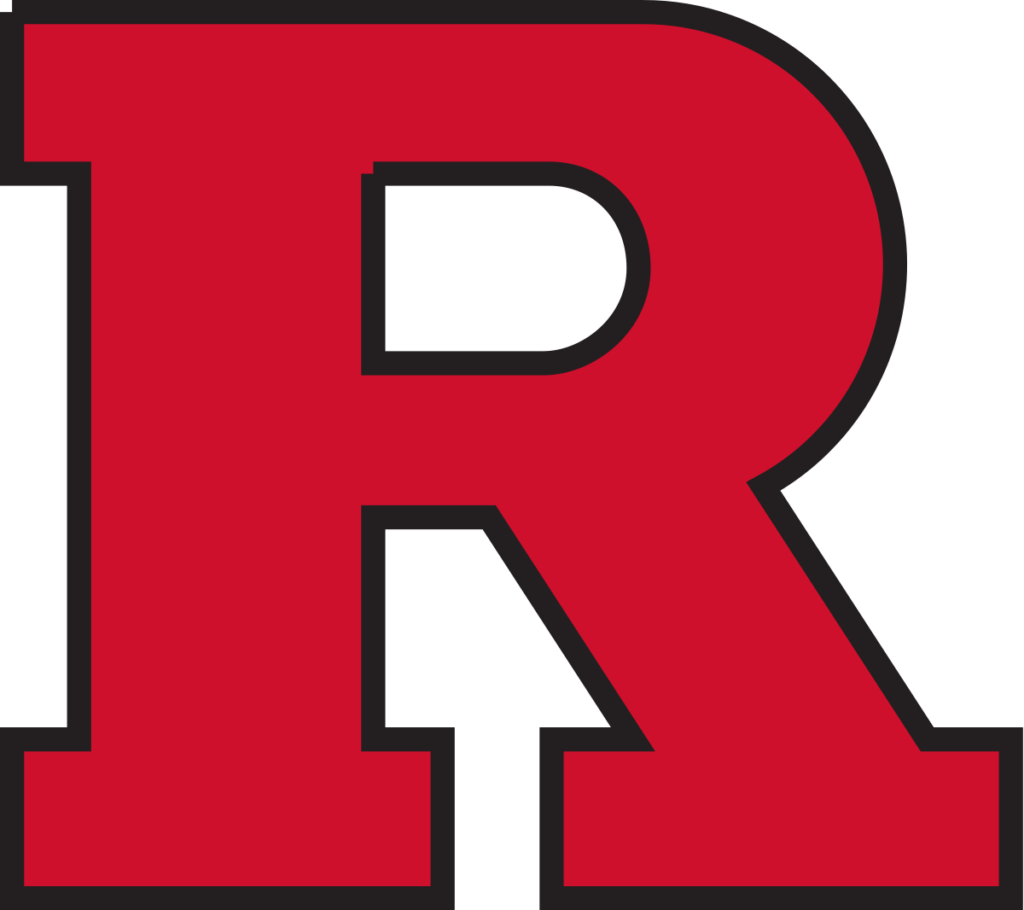 In 1938, Rutgers opened the 31,319-seat Rutgers Stadium, which would be the home of the Scarlet Knights for 55 years until 1993 when the stadium was demolished and the new, 41,500-seat stadium was constructed in its place. Over the following decades, the stadium has undergone significant renovations, name changes, and upgrades, including a $100million expansion that increased the seating capacity to 52,454. In addition to the capacity increase, Rutgers also added new concession areas, expanded the South End scoreboard, and gained an official new name: SHI Stadium.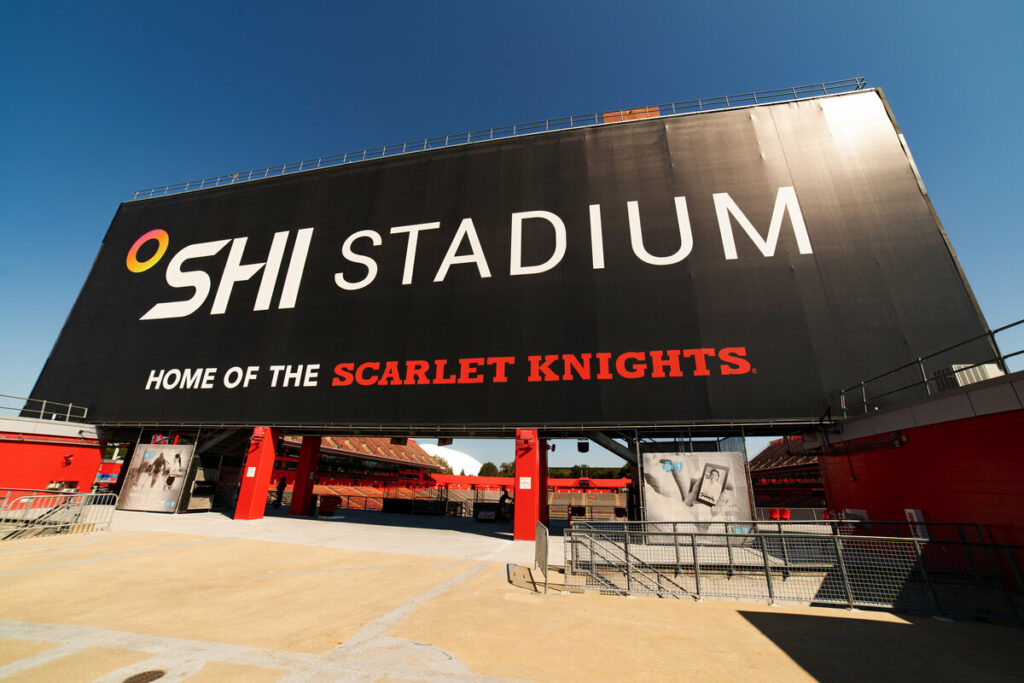 In 2020, Rutgers Athletics released a report recommending the areas where the university could invest to bring the many athletic programs on par or exceed peer universities in the BIG 10 Conference, including upgrades to training facilities, playing fields, and modernizing SHI Stadium. Fast forward to 2021, and Rutgers Athletics made the decision to upgrade the 10 year old, analog sound system with a new, state-of-the-art, digital audio system.
Rutgers Athletics worked with Anthony James Partners on the system design and chose WPS to engineer, integrate, and install a complete audio system, including:
decommissioning of the old sound system and analog infrastructure
installation of Fulcrum Acoustic loudspeakers with the latest AHS-Series high-output, steerable digital loudspeakers in the South End-Zone Scoreboard
single-line schematic drawings of the complete system
fabrication of server racks for digital "head end" infrastructure with Powersoft amplifiers and QSC Q-SYS audio processing equipment
installation of secondary structural steel (conduit and raceway supports, hardware mounting systems, etc.)
installation of primary and secondary power distribution
installation of new, low voltage cabling infrastructure
integration with existing fire alarm system
custom programming of AV controls and QSC DSP
commissioning, test and tuning, and training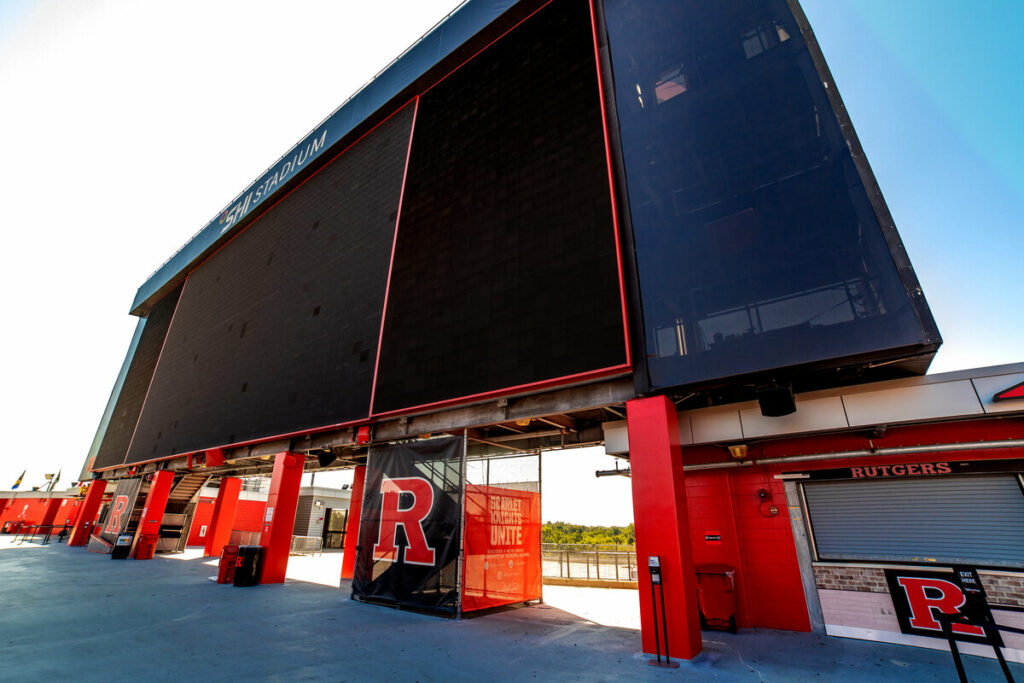 CHALLENGEs
Due to on-going supply shortages and strict deadlines, the WPS team had to integrate individual systems on a staggered schedule based on equipment availability. This was solved by pre-fabricating and staging each system at WPS' Fabrication Center to ensure proper operation and interoperability. The WPS team used equipment alternatives in the staging process for system programming and testing. This clever solution also allowed the WPS team to properly identify, terminate, and label the system cabling before installation at SHI Stadium. The engineering team also completed and submitted the initial functional system diagrams.
SOLUTION
Working with Anthony James Partners, WPS engineered and installed a complete, state-of-the-art audio system, incorporating some of the most cutting-end technologies in a college football stadium. The new audio system features Fulcrum Acoustic loudspeaker arrays, including the latest AHS-Series steerable loudspeakers mounted within the south end-zone scoreboard enclosure. Processing is managed by a QSC Q-SYS Core 110f DSP and monitored with a QSC touch panel. The loudspeakers are powered by 17x Powersoft Quattrocanali 8804 amplifiers and the entire system is networked via Dante with audio mixing handled by a Digico S31 digital console. WPS also installed a new Shure ULXD wireless mic system for game-day support staff and a new Audio-Technica BP40 microphone for the announcer.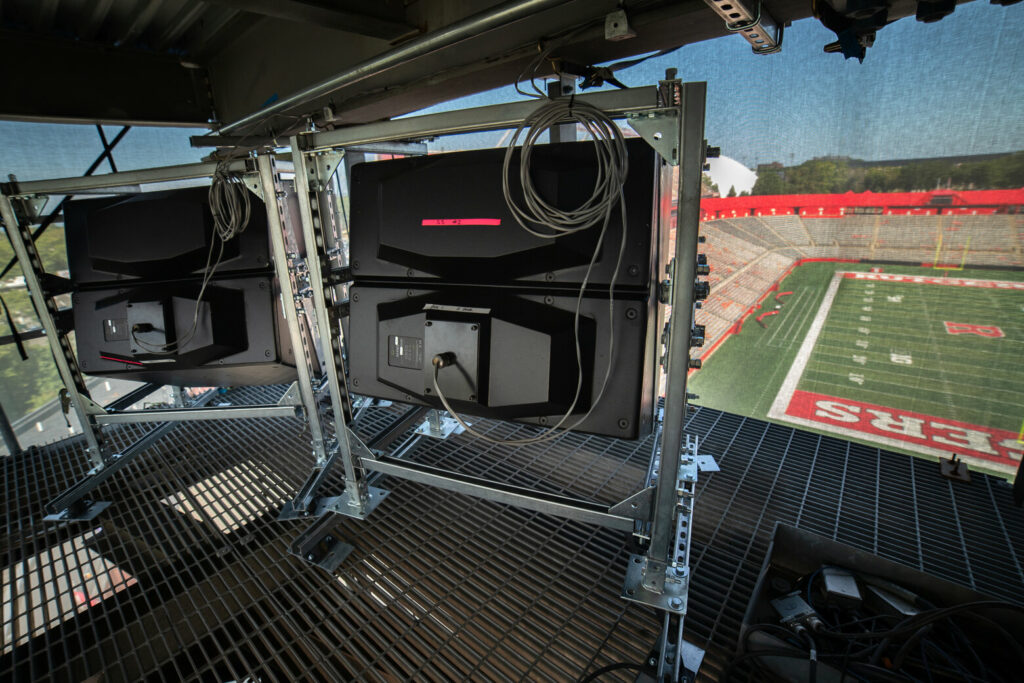 OUTCOME
WPS completed the system integration, tuning, and commissioning in time for the Rutgers Scarlet Knights first home game at SHI Stadium against Wagner University on September 10th, where the Rutgers football team would go on to win 66-7. WPS provided game-day support for an additional three home games to ensure the system was operating at peak performance. Fans were delighted with a significantly improved audio experience that allows announcers to punch through crowd noise without distortion or loss in quality. The new Fulcrum loudspeakers, in combination with the QSC DSP tuning, are able to deliver long-throw capabilities with excellent clarity and granularity.
"We're excited to work with Rutgers University and Anthony James Partners on such a legendary stadium" said Keith Neubert, Executive Director of Engineered Systems at WPS. "From the quality to the power, the new audio system will continue to make SHI Stadium one of the best football stadiums to attend."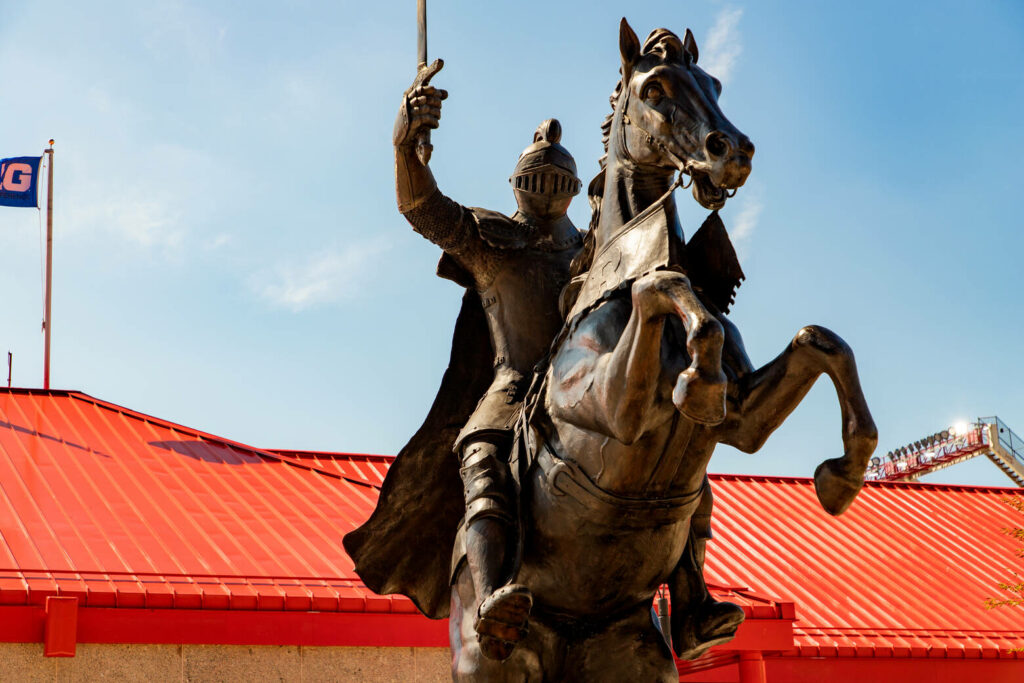 Special thanks to Fulcrum Acoustic, Anthony James Partners, and Rutgers University Athletic teams for being excellent partners.