Background and Scope of Work
Established in 1974, Duke Ellington School of the Arts (DESA) is a public arts high school within the District of Columbia Public School system and has earned a reputation as one of the top Arts high schools in the country with a graduation rate of 99%. Distinguished alumni include opera singer Denyce Graves, comedian Dave Chappelle, and indie rocker Mary Timony.
The school, having been constructed in 1974, needed a complete building-wide renovation including its performance spaces and technology systems. Washington Professional Systems (WPS) was selected to integrate all of the performance, broadcasting, and recording spaces based on our experience, capabilities, and relationships with key manufacturers.
WPS was responsible for all performance spaces which include:
The Ellington Theater
The Performance Hall
The Black BOX Theater
Recording Studio
Video Editing Suite
Large Classrooms for the Orchestra, Band, and Choir
Large and Small Dance Studios
Piano Studios
Breakout Studios for Timpani and Strings
Voice and Practice Rooms
Challenges
With an aggressive completion schedule and budget overruns, WPS was under pressure to deliver a high quality system within budget and in the required timetable.
WPS met this challenge by pre-assembling and pre-testing all of the required systems, enabling us to be "at the ready" to install the moment construction for each area of the project was completed. As soon as installation was complete, our field engineering team would inspect, test, and tune each system in series to ensure that they were ready for "turn over" or handoff to the school.
The second challenge WPS faced, was to quickly and successfully train the staff of the school on each system as it was completed. Due to overlapping demands of the technical staff, WPS was able to leverage both the training personnel and the manufacturer's representatives to ensure that staff members were thoroughly trained. All training sessions for every system were professionally video produced and included electronic visual manuals for the staff to easily reference in the future.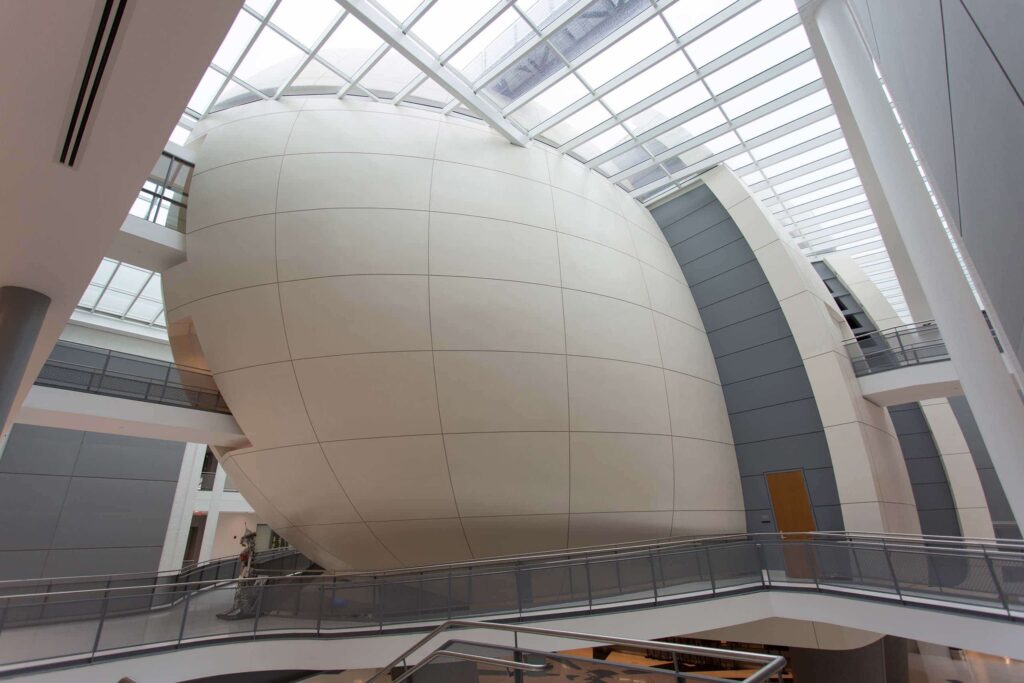 Outcome
WPS delivered fully functional systems for each space within schedule and budget, allowing the upcoming school year to begin on time. The students and instructors were delighted with the renovations and took the time to personally thank our individual team members for the work WPS did to build their state-of-the art school. The first use of the Ellington Theater featured Dave Chapelle, an alumni member, who presented his Emmy award to the Duke Ellington School of the Arts. For its part, WPS, in partnership with Heller Electric Company, was awarded the Special Systems Award from Washington Building Congress.
brands leveraged