elevate your Meetings
with amazing Audio.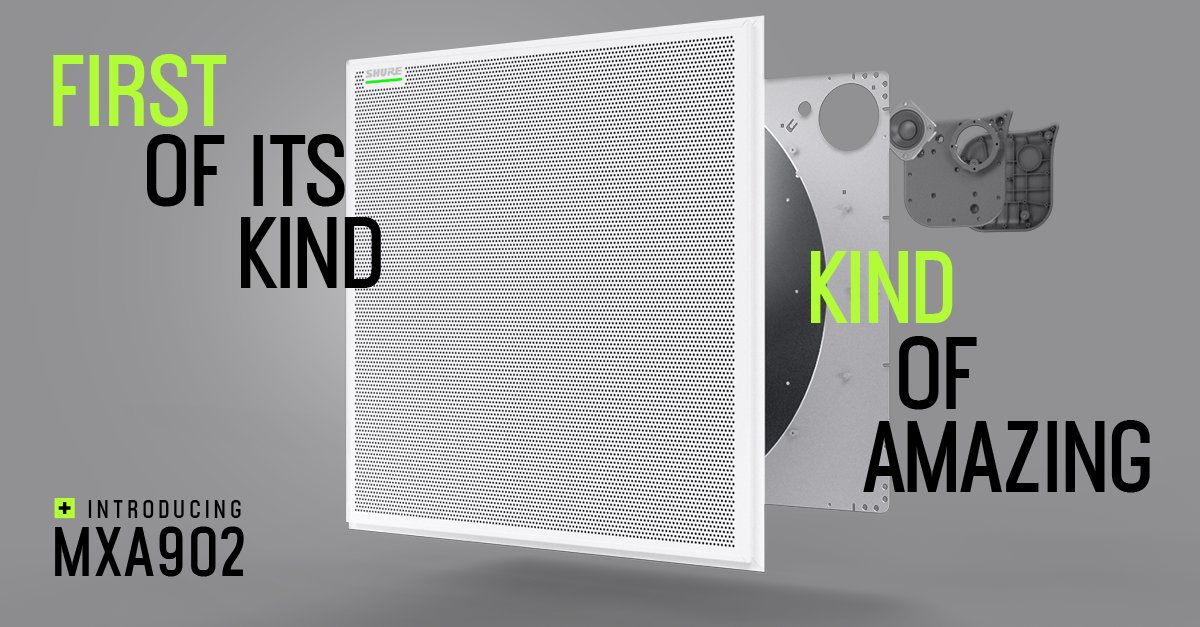 A World First
Shure MXA902 is the world's first conferencing ceiling array microphone with integrated microphone designed for small and medium spaces. MXA902 features an advanced array microphone and a wide-dispersion loudspeaker, providing clear, natural sound capture and reproduction. The innovative Single Zone Automatic Coverage™ technology allows audio to be captured from a 20×20 foot area, while the onboard IntelliMix® DSP guarantees echo- and noise-free audio delivery.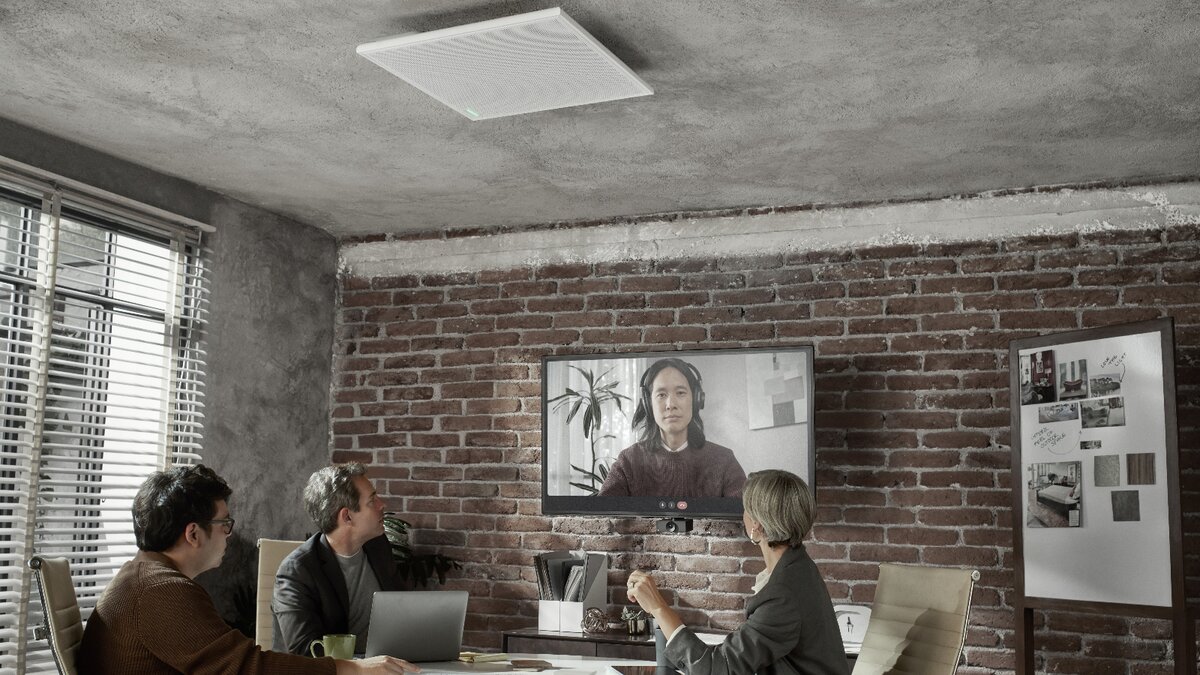 CONSISTENTLY SUPERIOR
With an integrated 2.5″ inch wide-dispersion loudspeaker featuring Single Zone Automatic Coverage™ technology and array microphone, Shure's MXA902 provides superior audio coverage over a 20×20 feet area. Unlike soundbars, where the audio performance can vary significantly depending on where meeting participants are located, MXA902 delivers consistent audio quality to everyone in the room, regardless of where they're seated.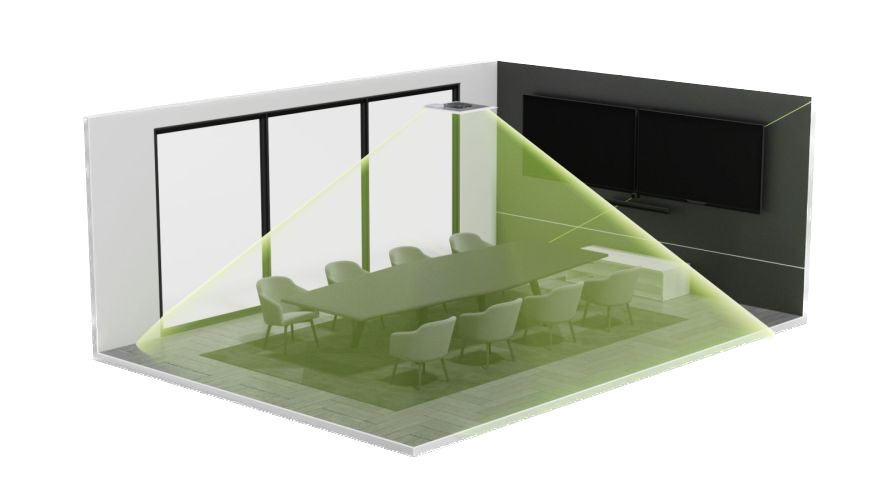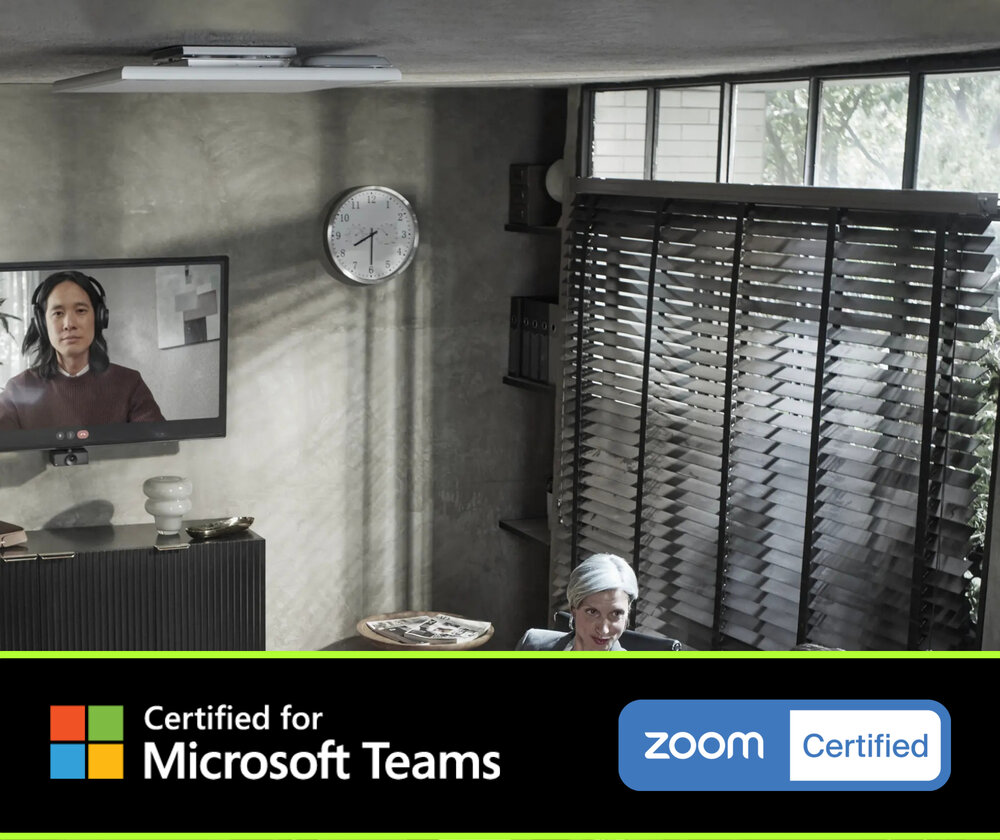 READY FOR TEAMS AND ZOOM
Shure has put the MXA902 through its paces in live environments and has received certifications for both Microsoft Teams and Zoom Rooms when paired with Shure's ANIUSB-MATRIX, USB Audio Network Interface with Matrix Routing. This combination ensures that users enjoy a seamless and easy-to-use collaborative experience.
INTEGRATED BY DESIGN
It's not just a microphone or a ceiling-mounted speaker. Shure's MXA902 is an array microphone, loudspeaker, and DSP all in one. This means that only a single network cable is required for installation, making configuration cost-effective and simple. MXA902 also integrates natively within Shure's ecosystem allowing you to deploy, manage, and scale the solution as your space changes or grows. Likewise, MXA902 is capable of sending and receiving command strings for integration with 3rd party control systems.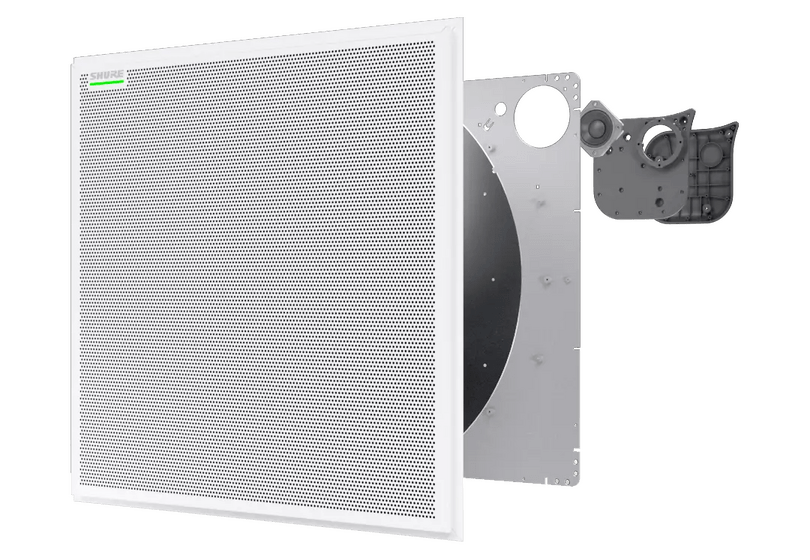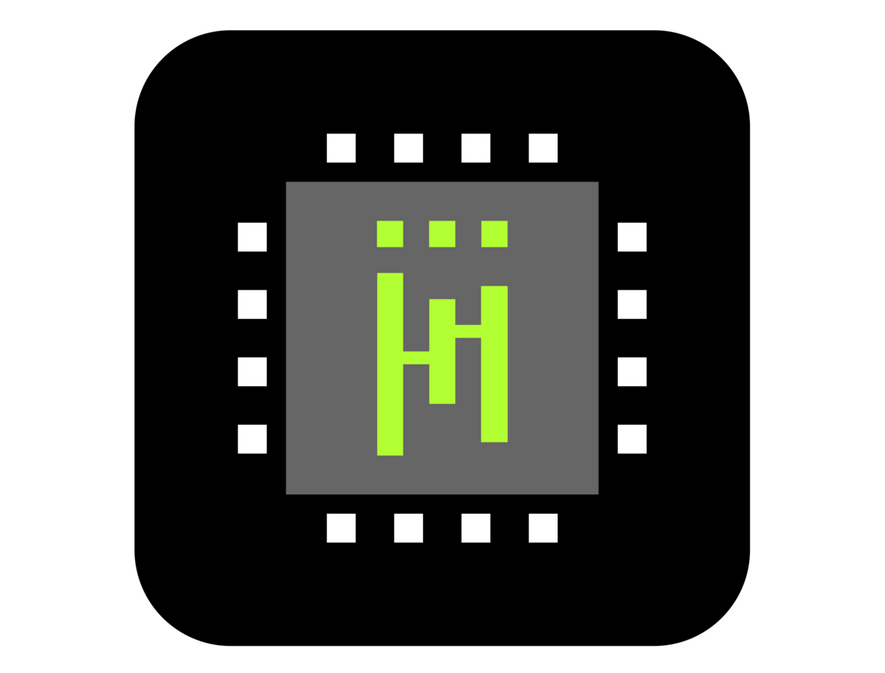 INTELLIGENT AUTOMATION
Designed with IntelliMix®, Shure's onboard audio processing, MXA902 takes care of the heavy lifting by automatically adjusting audio levels to deliver optimal performance each and every time. Using advanced noise reduction and echo cancellation algorithms, MXA902 adapts to your ever-changing environment allowing you to focus on what's important.
FLEXIBLE DEPLOYMENT
Realizing that no two spaces are the same, Shure engineered the MXA902 to be compatible with a variety of mounting configurations, including in-ceiling, on-ceiling, pole, and wire-rope mounted. Offered with RJ-45 connection for audio, control data, and PoE+ power, MXA902 is easy to install and configure.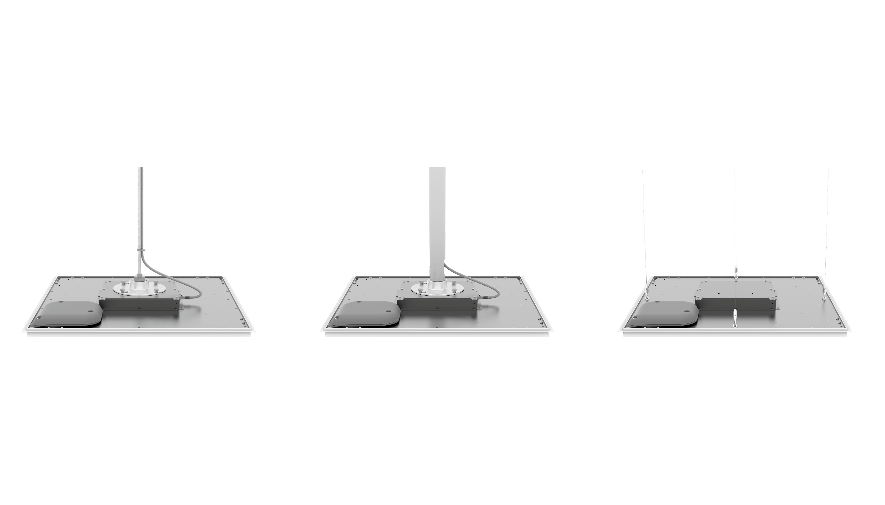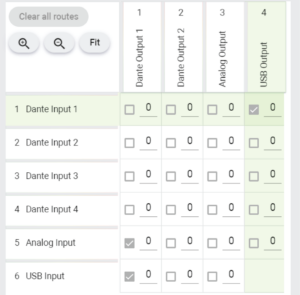 DANTE OR AES67 – YOUR CHOICE
MXA902 is capable of receiving two audio inputs via Dante or AES67 digital audio networking over a single RJ-45 network cable and is compatible with Dante Domain Manager and Dante Device Lock. The inclusion of Dante allows your existing Microflex® devices to integrate natively when paired with the ANIUSB USB audio interface.
ENTERPRISE-LEVEL ENCRYPTION
Security was engineered into the MXA902 from the get-go. Audio content between MXA902 and connected Shure devices on the network, like the IntelliMix P300 or Shure ANIUSB-MATRIX Audio Network Interface, is encrypted using AES-256 bit encryption.